Supplies of Americans' favorite hot dog topping might not cut the mustard this July 4 due to something equally hot.
Climate change has caused yields in the main mustard seed producing countries to plummet.
The seed is essential for the condiment that graces the top of the fast food favorite consumed in its millions as people celebrate Independence Day.
But there may not be enough of the yellow stuff to go around due to mustard seed yields in France slumping by a half last year, while in the world's second largest producer, Canada, there was a 28 percent drop.
French supermarket shelves have run out of the condiment with one of its largest producers, Reine de Dijon blaming a wet winter and cold snap at the beginning of April 2021 for a 52 percent drop in its harvest, The Guardian reported.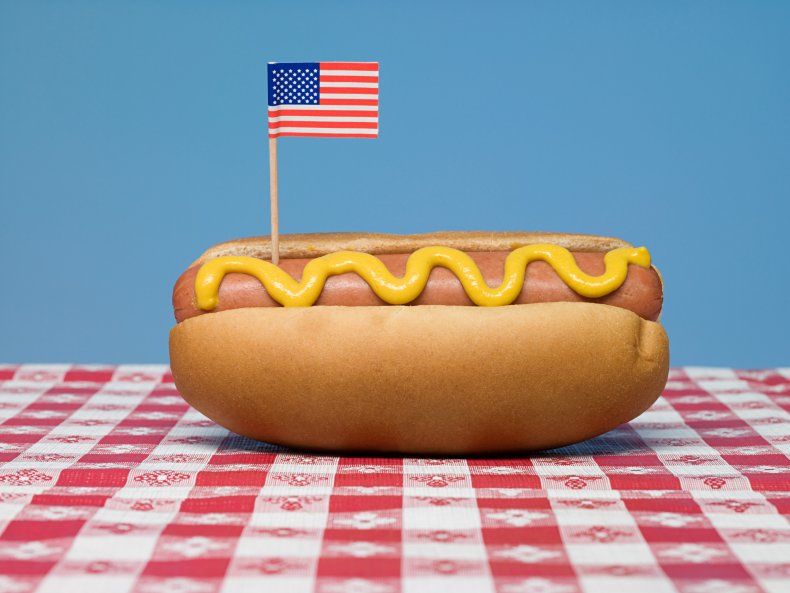 The group's general manager, Luc Vandermaesen, told the publication that a "heat dome" in Canada at the start of July in 2021 had "really dried up the crops".
Christophe Planes, Reine de Dijon's sales director, told the news outlet France24 "we're in a crisis we haven't seen for 25 years."
Mustard plants that would typically gush eight to 10 seeds per pod were this year dribbling out a mere four to six seeds, according to AGCanada, agricultural publication network.
Adding to supply issues is the war between Russia and Ukraine which are the world's third and fifth biggest producers.
The shortage could leave Americans turning to other condiments for their hotdogs, 150 million of which are consumed on average every 4th of July.
The connection between the holiday and the hotdog is believed to have been inspired by Nathan's Hot Dog Eating Contest in Coney Island, New York which this year is expected to draw a crowd of 35,000 with millions more watching on ESPN.
The company started in 1916, when Polish immigrant Nathan Handwerker started a nickel hot dog stand. The company's website says that four immigrants first held the contest to settle an argument over who was the most patriotic.
But former Nathan's president Wayne Norbitz told the Associated Press that the story was a PR stunt cooked up in the 1970s, during which some of the contests were held on Memorial Day and Labor Day.
It was not until the 1980s that Nathan's contest was held on Independence Day regularly and with it, successfully tied the food to the holiday.
However, a shortage of mustard could pose a problem this holiday given that it is the most popular hotdog topping, favored by 68 percent of consumers according to the National Hotdog and Sausage Council (NHSC).
This is compared with 61 percent of Americans who favored ketchup, chili (30 percent) or cheese (29 percent). Eating a hotdog with relish, favored by 41 percent of Americans, could take on a more literal meaning this year.
Newsweek has contacted the National Hotdog and Sausage Council for comment.