Decapitated Alligator Found in Florida for Second Time in a Month
A mutilated alligator with its head cut off has been found in Florida, according to reports.
This is the second time in the space of a just a few weeks that a decapitated alligator has been spotted in the state.
In the case of the latest find, kayak enthusiast Kino Velez came across the dead animal on October 31 in the city of Stuart at the Hosford Park Boat Ramp, the Orlando Sentinel reported.
The dead alligator—which was sprawled out on the boat ramp—had lost several body parts, including its head, tail and most of its limbs.
"The fact that the tail was missing, that's the dead give-away that it has been poached," Velez told the Sentinel. "The tail is where a gator's meat is found."
After finding the animal, the kayak enthusiast took a picture of it and posted it on Twitter while tagging the Martin County local government.
"Remains of alligator poaching left at Hosford Park ramp. This needs to be picked up before it rots," he wrote in the post.
Velez said that he recognized the alligator in question, having seen the animal during one his regular kayak trips down the St. Lucie River. In comments to the Sentinel, he spoke of his regret at what had happened to the creature
"It belongs to all of us and they took a resource from us," he said. "And we won't get that back anytime soon."
Alligators are protected under Florida law, although hunting the animals is permitted during the hunting season—which runs from August 15 to November 1—for those who are awarded a permit.
According to the Florida Fish and Wildlife Conservation Commission (FFWCC,) it is illegal to possess alligator parts with the proper permit.
Velez's discovery came soon after another alligator was found headless in the state. Kimberly Kukich was driving to her parents' house in Sarasota on October 1 when she spotted the dead animal on the side of a road, the Sentinel reported.
"It turned out someone decapitated the gator," Kukich wrote in a Facebook post. "Up close it looks like a chainsaw did it. I hope we can find who did this. I am Furious. Reporting this to wildlife."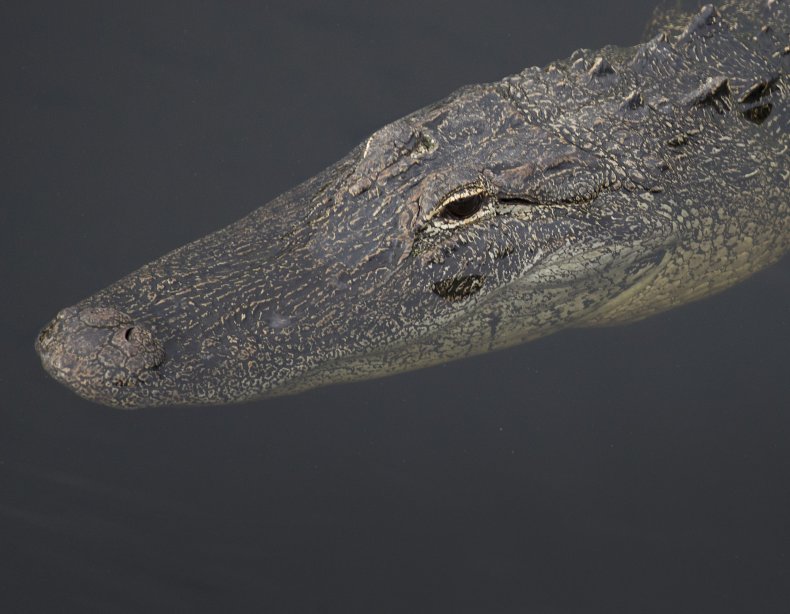 The FFWCC is now looking into the incidents and has urged anyone with information to contact 888-404-3922.
Alligators were listed as an endangered species nationally in the 1970s, however, the population rebounded in the late 1980s and now there are an estimated five million of the animals spread out across the southeastern United States. Approximately 1.25 million of these can be found in the state of Florida, according to non-profit Defenders of Wildlife.