'My 6-Year-Old Was Killed at Sandy Hook. My Grief Became Action'
Nearly 10 years ago my life was torn apart forever. A shooter entered my son's elementary school on December 14, 2012 and fired 154 rounds in less than five minutes. When it was over, my beautiful butterfly Dylan was dead; found in the arms of a teacher who was also murdered as she tried to shield him from the violence.
Along with Dylan, 19 other first-grade students and six educators were killed at Sandy Hook Elementary School in Connecticut on that tragic day. It was one of the worst school shootings in America's history.
The headlines have long faded, but the anguish will always stay with me. It is there from when I wake up in the morning and kiss his urn, to when I close my eyes at night, remembering his infectious laugh that always made me smile. A laugh that I'll never hear again.
Some days, the grief rises like a wave threatening to overwhelm me. I become more anxious and less focused in the lead up to annual milestones—such as Dylan's birthday—where I get lost thinking about what might have been, or rather, what should be. I find myself staring at my surviving son, Jake, now 17 years old, imagining Dylan sitting in the empty space beside him.
To keep moving forward through my grief, I channel everything within me—my love, anger, hope, and determination—into Jake, my work, and the incredible people that have walked with me on this journey, always there to pick me up when I fall. Many of this circle of support knew Dylan, though many did not. Each of them helps keep Dylan's memory alive, through their shared love of a little boy frozen in time.
Of course, I asked many times why my son's precious life—along with the lives of his classmates and educators—was taken? But I also asked what could be done to spare other parents and families from the indescribable pain our family suffers. As I stood over Dylan's small coffin almost 10 years ago, I pledged that I would do whatever I could to prevent more children from being killed in their classrooms.
Soon after the tragedy at Sandy Hook Elementary School, authorities said the shooter exhibited many of the "typical" warning signs a mass shooter shows prior to an attack. Among the signs shared was that he had become increasingly isolated, was obsessed with mass shootings, and had easy access to weapons.
It made me angry; to think we may have been able to identify the signs escalating in the shooter if only we had known what we were looking at and how to take action. In studying other mass shootings, the same themes were present—most shooters give some kind of warning sign before an attack, providing opportunities for intervention.
That's when I realized that violence isn't inevitable—it's preventable. By teaching students and adults the warning signs, and when and how to reach out for help, tragedies can be stopped before they occur and lives can be saved. The U.S. Secret Service had similar findings when studying averted school shootings. Of the 67 averted attacks they studied, all were prevented because someone who saw or heard something, said something.
I helped launch Sandy Hook Promise on January 14, 2013, just one month after the shooting that took Dylan from me. A group of Newtown community members had been gathering to start an organization that could be a platform for families to lead from, and I immediately knew this was a place from which I could begin delivering on my promise to Dylan and bring about meaningful change. Being able to focus on learning the causes of gun violence, researching solutions that worked (and those that had failed) filled me with ideas on what could be possible and how these possibilities could be implemented in an impactful way to save lives.
There were moments I struggled to find the right path through setbacks, including almost running out of funds in our first year of existence and having legislation on expanded background checks on firearms sales fail in the Senate. While these moments were extremely challenging, they also shaped the path ahead as I focused on building new skills and new strategies to find a way through.
The school shootings continued and every one was an emotional setback. In October 2014, as we were taking the lessons learned about warning signs and shaping them into curriculum to train students, a school shooting occurred at Marysville Pilchuck High School in Washington. Five students were killed, including the shooter. Warning signs were there—this was a tragedy that should have been prevented. The need to teach prevention and stop the violence became more urgent.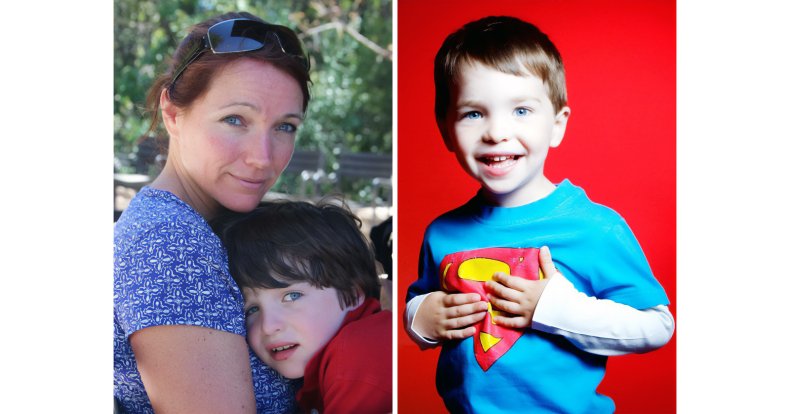 Shortly after that, at the end of 2014, in a church basement in Ohio, we launched the "Say Something" program, which teaches people how, at no cost to them, to recognize warning signs from someone who might hurt themselves or others, and take action. We have been told that information gathered and shared by people who have taken part in our program has helped avert a number of suspected mass school shooting plots and school attacks.
It means everything to me to know there are towns and schools whose names won't become headline news, and parents who still get to kiss their children at night, all because a tragedy was prevented. We have also had feedback that the program has helped hundreds of students dealing with bullying, sexual harassment, suicidal ideations, and other significant mental health issues. But there is still so much work to be done.
Gun violence against our American youth has become a public health epidemic. Suicide is in the top three causes of death for children and young adults in the U.S., and school violence is on the rise. Despite the pandemic, 2021 saw 34 school shootings across America.
But I want people to know that we all have the power to help stop the violence and save lives.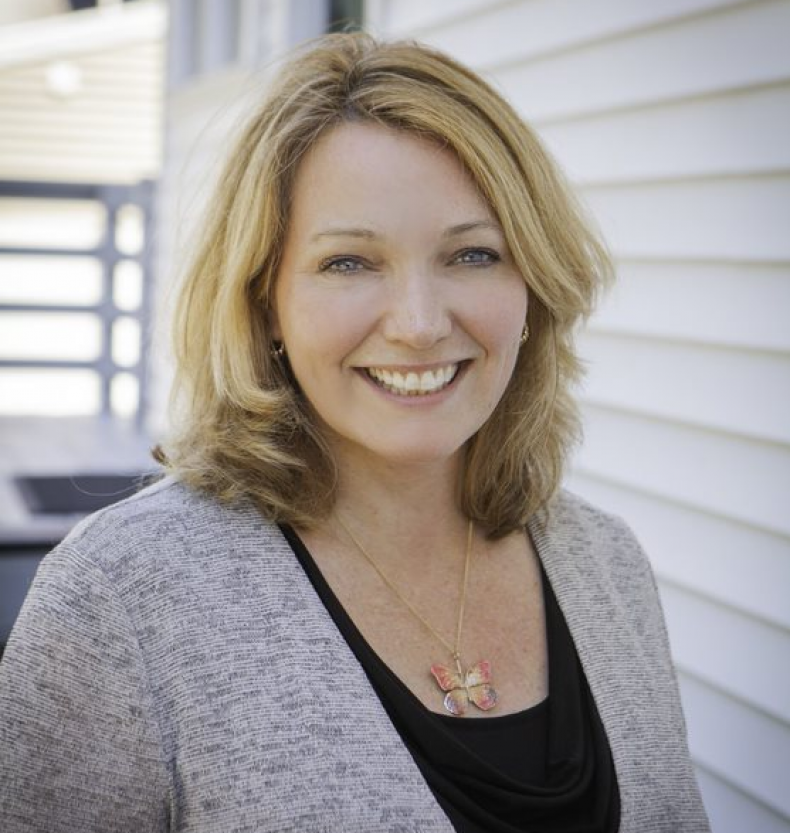 At Sandy Hook Promise, we describe "upstanders" as people who saw the signs that something was wrong, or someone might be in crisis, and acted. Like the students in a Florida school who reached out for help through our Say Something Anonymous Reporting System (SS-ARS) when they saw threatening images on social media that said someone wanted to "shoot up" their high school.
Or, upstanders like a student who also reached out through SS-ARS because they discovered their friend was determined to die by suicide later that day. Because that student chose to say something, their friend is still alive and getting support.
No longer can we sit on the sidelines, hoping that someone else will speak up or take care of the problem. We need to encourage more people to act when they see concerning behaviors.
A mother's love and anguish lives on long after the death of her child, but taking action is how we can honor the innocent lives ripped away in school shootings, like my beautiful butterfly Dylan—and the tens of thousands taken from us by gun violence since.
Nicole Hockley is co-founder and CEO of Sandy Hook Promise, and the mother of Dylan, who was killed in the Sandy Hook Elementary School tragedy on December 14, 2012. March 14-18, 2022 is national "Say Something" Week in schools and communities nationwide. Follow along at #SaySomethingWeek.
All views expressed in this article are the author's own.
If you have thoughts of suicide, confidential help is available for free at the National Suicide Prevention Lifeline. Call 1-800-273-8255. The line is available 24 hours every day.