What Happened To 'My 600-Lb. Life' Subject Lisa Fleming? Maggots Found in Folds of Her Skin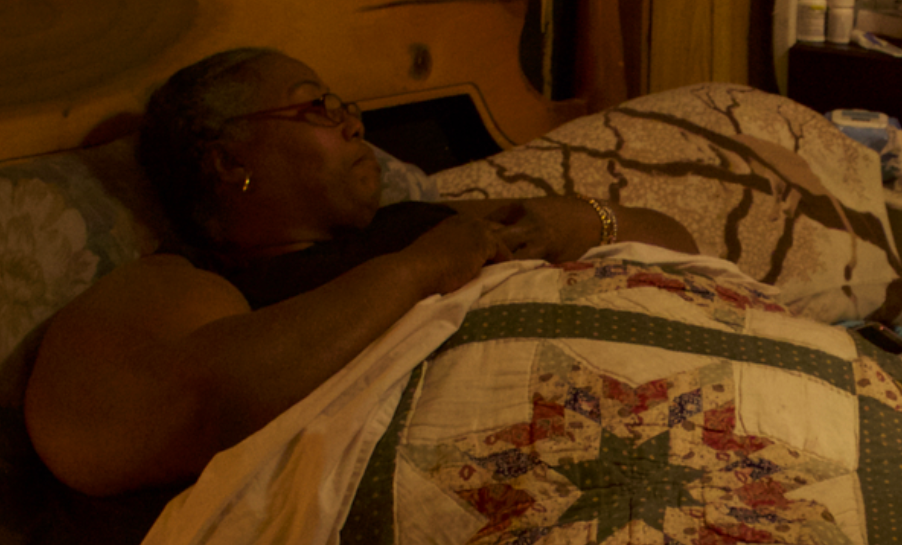 Alabama native Lisa Fleming knew it was time to make a change when she found maggots in the folds of her skin. She had complained about pain in her leg, and when one of her daughters checked on her, they discovered the critters. After growing to 704 pounds at the age of 49, Fleming sought the help of renowned bariatric surgeon Dr. Younan Nowzaradan on TLC's My 600-Lb. Life.
"I'm tired, I'm hungry, and I'm not looking forward to having the paramedics move me out of this bed," she said on Wednesday's episode. "Lord, give me strength."
So Dr. Nowzaradan arranged for help, sending paramedics to her home to bring her to his Houston facility for treatment. Before they could do so, Fleming's ramp had to be reinforced.
"Oh Lord, please don't let them kill me," she said. Multiple medics lifted her out of her bed with a sheet and brought her into the ambulance.
"I can't believe it's come to this," she said. "But at least I'm doing something about it before it gets to be too late."
Fleming turned out to be one of the most difficult subjects of the season, refusing Dr. Nowzaradan's help. She rarely followed the diet, especially when her daughter, Danielle, had to return to Alabama to pursue a job offer. That left Fleming's boyfriend of three years, Herburt, to take care of her. And he was unable to refuse her unhealthy food.
At the end of the episode, Fleming is rushed to the hospital after complaining about pain in her leg. She cries, telling Dr. Nowzaradan that no one cares about her and no one wants to help her. But the doctor was unfazed, knowing he did everything he could. Before that point, the surgeon set her up with a food and exercise plan and had her meet with a psychologist.
The final straw was when Fleming threatened suicide. After three days of observation, specialists determined Fleming wasn't a threat to herself—that she was just trying to manipulate the system. Dr. Nowzaradan kicked her out of the program, saying she needed to lose 50 pounds on her own if she wanted to be reinstated.
The episode ended without Fleming getting weight loss surgery.
Newsweek reached out to Fleming for comment, though she didn't immediately respond.
My 600-Lb. Life airs Wednesdays at 8 p.m. ET on TLC.