'My 600-Lb Life' Season 11 Cast: Meet Dr. Younan Nowzaradan's New Patients
My 600-Lb Life is returning to TLC and Discovery+ for the reality television shows's 11th season.
The series follows Houston-based bariatric surgeon Dr. Younan Nowzaradan as he helps a cast of morbidly obese patients with making positive changes in their lives.
According to TLC, each episode of My 600-Lb Life follows a year in the lives of Nowzaradan's patients as they take those "first excruciating steps towards a new way of life and free themselves from the hold food has had over them."
Viewers will watch as each of the new cast members comes to grips with "the inner demons that brought them to their current state and overcome the pathological mechanisms that led them to find so much more than substance and nutrition in food."
Nowzaradan is known for his unique brand of tough love—which is described as "harrowing and, at times, charming"—and he is exactly what these individuals need if they're going to break the cycle of food addiction.
Newsweek has everything you need to know about some of the patients Nowzaradan will be helping on season 11 of My 600-Lb. Life.
My 600-Lb. Life Season 11 Cast
Geno and Nico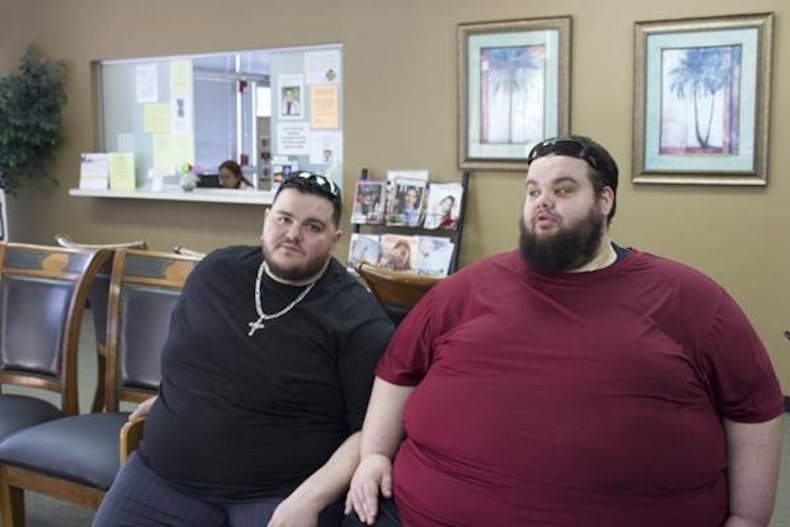 Italian-American Geno and his cousin Nico are the focus of the series premiere for My 600-Lb Life season 11.
Geno, from New Haven, Connecticut, was raised with lots of love, family and food but he's still living with his mom and eating himself to death, and it's time to make a change.
In a preview clip for episode 1, Geno reveals that obesity runs in his family, saying: "I use food for comfort just to feel happier. I just want to be full. We're an Italian family so when we eat, we eat in abundance."
"Things are getting worse and harder every day because of my weight. What hurts the most on my body is probably my back, knees and feet," Geno adds.
After visiting the doctor, Geno weighs in at 684 lbs. and is tasked with losing 60 lbs. in a month.
"He's very willing to change and I wanna lose weight with him. I'll be at his door pushing him," says Nico, Geno's cousin and weight-loss partner.
"Geno and Nico's Journey" will air Wednesday, February 1 at 8 p.m. ET/PT.
Latonya
Season 11 My 600-Lb. Life cast member Latonya has found the man she wants to marry but her wedding plans have hit a hurdle as, at almost 700 pounds, she can't walk down the aisle.
Latonya, who in the trailer for the show says that eating "fulfills empty voids that humans can't fulfill," doesn't want to give up the food that she's used to, but will she do it for love?
"Latonya's Journey" will air Wednesday, February 8 at 8 p.m. ET/PT.
My 600-Lb Life is produced by Megalomedia for TLC.
Season 11 of My 600-Lb Life premieres Wednesday, February 1 at 8 p.m. ET/PT on TLC and Discovery+.