'My 600-Lb. Life' Subject Alicia Weighed 200 Pounds at 10 Years Old
Alicia spent most of her life being overweight, but after battling her food addiction for more than two decades she turned to My 600-Lb. Life surgeon Dr. Younan Nowzaradan for help. In a sneak peek clip for Wednesday's episode, which was obtained by Newsweek, Alicia explains how turmoil at home helped lead to her complicated relationship with food.
"My childhood was very chaotic," the 32-year-old said. "I remember feeling like our family was different than others, because it was my mom that worked to support our family of four."
Her mother, JoAnn, took care of their family while her father would go to bars. He wasn't a part of her daily life. "I felt like my mom was angry and had a lot of resentment toward him, so when he would come home, there was always a lot of fighting and sometimes it would get loud and violent," she said.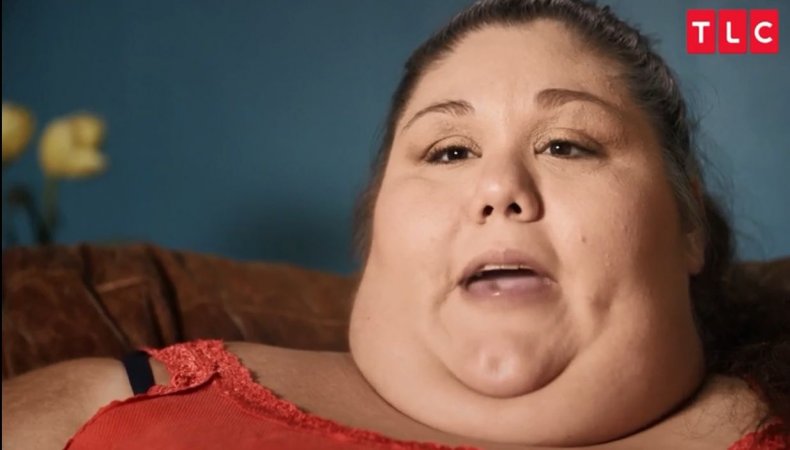 Alicia's grandmother stepped in to help raise her. That's when Alicia learned to use food to suppress her emotions. Grandma Faye "would try to distract me with ice cream and I remember how it made me feel better," she said. "And so sugar became the thing in my life with my grandmother that I knew could make me feel better when I was afraid or upset."
When she was 7 years old, Alicia weighed 160 pounds—and her mother took notice. "She felt like I made her look bad as a mother, so she would scream at me for eating and told me I was getting too fat," Alicia remembered.
JoAnn confirmed she was concerned with her daughter's weight. "I started to worry about Alicia's weight in grade school. You would hear remarks from other people and wonder, 'Maybe I should be more worried than I am,'" she told TLC cameras for Wednesday's episode. "I thought she would outgrow it, but she didn't."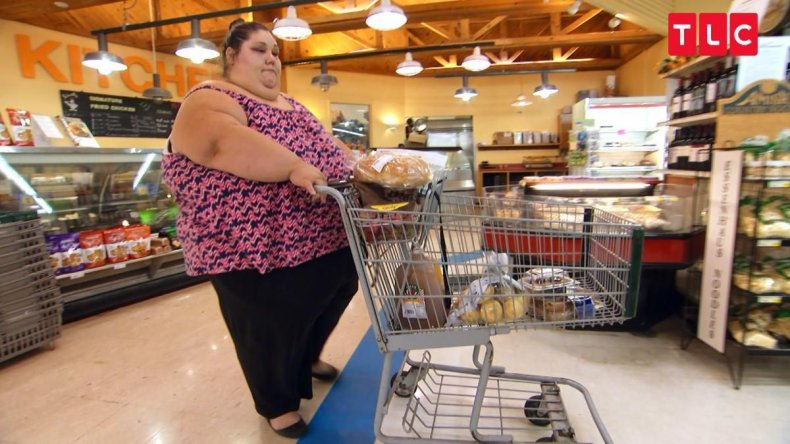 By the time Alicia was 10, she was "more depressed and I kept going." That's when she ballooned to 200 pounds and her "life came crashing down."
More than 20 years later, Alicia found happiness with longtime-boyfriend Tim. "Her size didn't bother me because she was always laughing and smiling," he said during a confessional for My 600-Lb. Life.
They bonded over their addictions: Alicia to food and Tim to drugs. But as he got clean, Alicia's addiction worsened. "Now it's like she's a totally different person, and our relationship has gone stagnant," Tim said. "As time goes on, Alicia doesn't want to do hardly anything at all. She just wants to sit in front of the TV and eat, which really frustrates me because we have a life to live together."
My 600-Lb. Life airs Wednesdays at 8 p.m. ET on TLC.