Where is 'My 600-Lb. Life' Subject Alicia Kirgan Now? Update on 622-Pound Woman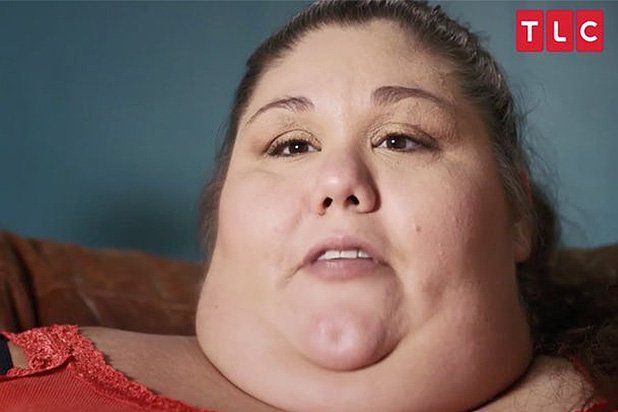 Alicia Kirgan started her journey on TLC's My 600-Lb. Life weighing 622 pounds. But with the help of renowned bariatric surgeon Dr. Younan Nowzaradan, she was able to battle her addiction to food through eating healthily and undergoing weight loss surgery, which reduces the size of a patient's stomach.
Meeting the physician, better known as Dr. Now, was "intimidating" at first. "I've watched the show for many years and I think you think you know what to expect and what he expects of you," Kirgan, 32, told Newsweek in an email. "As you get to know him, you really start to see how much he cares about each of his patients and that he really wants the best for them."
Dr. Now placed her on a high-protein, low-carb diet before the surgery to cut the weight. "It was definitely hard following his diet, it's pretty strict. Cutting out sugar was hard because I love it," Kirgan admitted. "But once you get going you start to feel the difference in your body and that really pushes you to keep on track."
After following the strict 1,200-calorie diet and losing 52 pounds, Kirgan was approved for surgery. "I wasn't afraid to get the surgery, it's something I've thought about for a long time, and have contemplated over the years but it just never worked out," she wrote. "But I felt that this was the best tool for me to get to a healthy happy side."
Nearly a year after the process started, Kirgan slimmed to 452 pounds for a total weight loss of 170 pounds. "For me, I'm not trying to focus on a number, per se, I just want to feel healthy and for my body to be able to do the things it should be able to do. I want to keep working to get the weight off and once I feel like I'm at a good place physically and mentally, that's when I'll be satisfied," she said. "It's not about a number, I might go back and forth finding out what's right for me."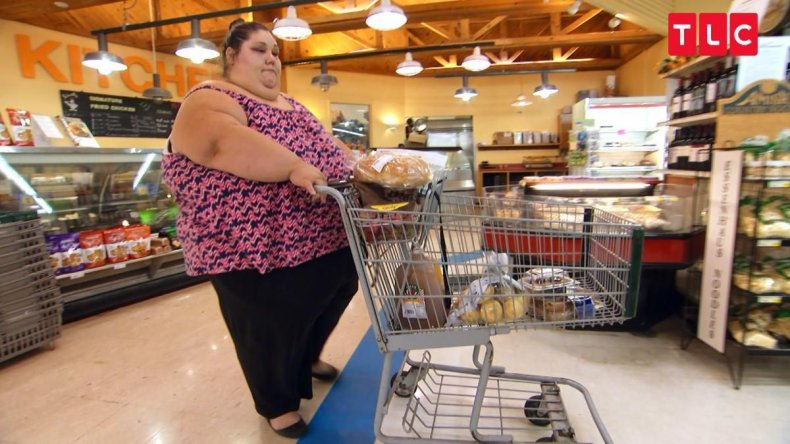 Before the surgery, Kirgan struggled in her relationship with her boyfriend, Tim, but not anymore. "Every day our relationship gets a little bit better since I'm able to do more. It's hard not to improve a relationship when you feel so much better personally," she said.
The same goes for Kirgan's relationship with her mother, JoAnn, who used to hound the 600-Lb. Life subject about her weight. "I love my mother and I think that it definitely helped to open things up and let us understand each other better. My mom's always been there for me, and wanted the best for me, I think we just had some problems understanding each other or knowing how to communicate efficiently," Kirgan said. "This has helped us be on the same page and move forward with an even better relationship."
Kirgan told Newsweek that she had no regrets about going through with weight loss surgery. "Make sure that you know that even with this tool that you still have to work and put in the effort, it just helps you along the way. Look into what the best options are for you since for everyone it's different."
My 600-Lb. Life airs Wednesdays at 8 p.m. ET on TLC.