Where Is 'My 600-Lb. Life' Subject Karina Now? Update on Weight Loss Patient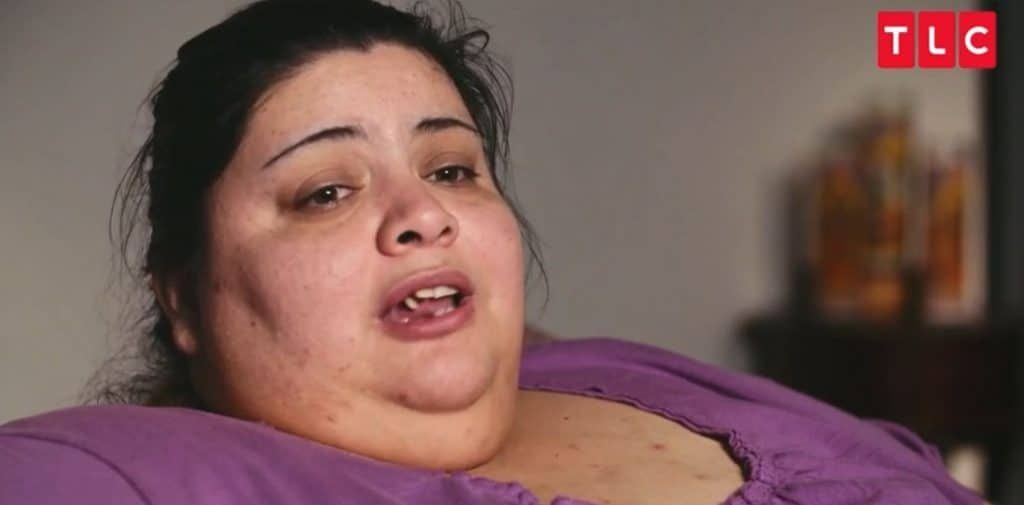 For most of her life, Karina used food to cope with her loneliness, but her eating habit caused another problem. Karina's weight ballooned to 633 pounds. With the help of renowned surgeon Dr. Nowzaradan and the TLC series My 600-Lb. Life, she became determined to get her weight—and her life—under control.
As a child, "I had asthma really bad, so I was in and out of the hospital with asthma attacks and I was in an oxygen tent most of the time," Karina said in a sneak-peek clip of Wednesday's episode. "I remember them holding me down, pinning me down, sticking IVs in me. I felt like I was suffocating. But my family was always there when I was sick. I remember looking over at my mom and seeing her sitting there crying and watching me suffer."
Even though her health improved by the time she entered school, she already developed an addiction to food, emotionally eating to make herself feel better. "Before school and with my allowance, I would buy junk food: chips, soda, cookies, and cupcakes," she said. "Food was always there to comfort me no matter what."
As she got healthier, she missed the attention she received when she was sick and her lonliness got worse. "I thought this would be a happy time, but my illness took a financial toll on my family, so my parents were always working," she said in the clip. "When I was younger and in the hospital, everyone paid attention to me, and now it was like I didn't exist at all. But I really just wanted a little attention. I wanted a hug, but they were too busy to give it, so food was my hug."
When she had weight loss surgery after meeting with Dr. Now, as Dr. Nowzaradan is better known, it was hard for her to give up her favorite foods like ice cream, and pizza, she told Newsweek in an email on Wednesday. But she was able to find one healthy food she liked. "I never used to like to eat fish, but now I like to eat fish," she said.
Her immediate goals are modest: Karina wants to be able to walk without help and be "able to do stuff that I stopped doing, like travelling."
But she is also looking forward to continuing her weight loss—and continuing to improve herself. "My goal right now is to lose as much weight as possible this year so I can get skin removal surgery by the end of this year," she said. "I am hoping to be out of my parents' house pretty soon and back to work."
Karina doesn't have any regrets about going through with the surgery, and she's thankful to Dr. Now. "He has helped me do what I need to do in order to lose weight, and he has helped me get my life back," she said.
My 600-Lb. Life airs Wednesdays at 8 p.m. ET on TLC.