Death of 'My 600-Lb. Life' Star James 'L.B.' Bonner Ruled a Suicide: Report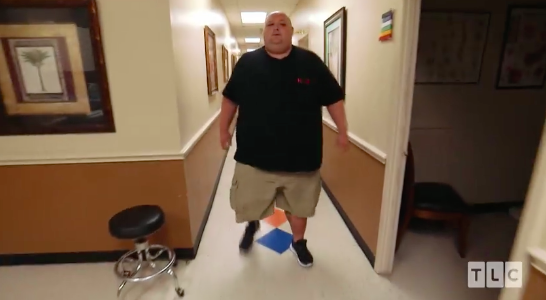 The death of My 600-Lb. Life star Jame "L.B." Bonner was ruled a suicide, TMZ reported Wednesday. He was 30 years old.
Before his untimely death, Bonner reportedly wrote a cryptic Facebook message. "I just want to say thank you to everyone who has shown me love and support throughout my journey," he wrote. "I've realized a few things over the last few days and its time that I face my demons head-on." His page has since been removed.
In an effort to lose weight, Bonner appeared on TLC's My 600-Lb. Life in February after he weighed in at 650 pounds. With the help of renowned bariatric surgeon Dr. Younan Nowzardan, Bonner lost nearly 400 pounds.
TLC issued a statement after Bonner's tragic death on Friday. "On the show, viewers saw L.B. struggle with obesity following a tragic accident that claimed his right leg. Even though he once weighed 650 pounds, L.B.'s hard work and dedication helped get him in the 200-pound range. His spirit and determination as displayed through his story, quickly made L.B. a fan favorite, and family and friends have taken to L.B.'s Facebook page to commemorate his life," the message said. "TLC was deeply saddened to hear of L.B.'s passing and is honored to have shared his honest and courageous story on My 600-lb Life."
In a previous February interview with Newsweek, Bonner explained he was able to kick both his food and alcohol addictions. "The hardest thing for me to give up was definitely potatoes and alcohol," he said. "Not only did I kick a food addiction and a food issue, I've also overcome an alcohol addiction as well."
He gave advice to anyone who wanted to start their own weight loss journey. "Focus on smaller victories every day to step out of your comfort zone because your comfort zone is what got you to 600 pounds in the first place," he said. "The saying that's gotten me through my journey is, 'Small steps lead to huge results.'"
If you or someone you know is considering suicide, please contact the National Suicide Prevention Lifeline at 1-800-273-TALK (8255). You can also go to suicidepreventionlifeline.org or text "help" to the Crisis Text Line at 741-741.