What Happened to 'My 600-Lb. Life' Subject Sarah Neeley? 24-Year-Old Weighs 640 Pounds
Sarah Neeley, Wednesday's subject on TLC's My 600-Lb. Life, was afraid she would die before she had a chance to live. At 24 years old, she weighed 640 pounds. After she got a cellulitis infection, Sarah was forced to move home so her mother and grandmother could take care of her. Now, she can barely walk to the bathroom, needs help bathing and sleeps on a recliner at night. In an attempt to save her life, Sarah sought the help of renowned bariatric surgeon Dr. Younan Nowzaradan for weight loss surgery.
Sarah has struggled with her weight since she was a toddler. And her parents' divorce and mother's addiction made things even harder. "My mom tells me I would overeat from my earliest age and I think it started when I was around 3. I had three siblings: an older brother, an older sister and one younger sister. I'm the only big one," Sarah explained in an exclusive sneak peek clip. "I think eating was a way for me to cope with my world, because my dad had a drinking problem that led to a lot of fights between him and my mom."
Sarah used food to deal with the stress in her life after her parents divorced. "It was a stressful time in my family because my mom was trying to raise four kids, was single and she was not financially stable. It was a hard time and we couldn't afford a lot, so my mom had a limit to what I could eat," she said. "She would never let me have more than a second plate, unless I was to get up and sneak it real quick while she was in the living room."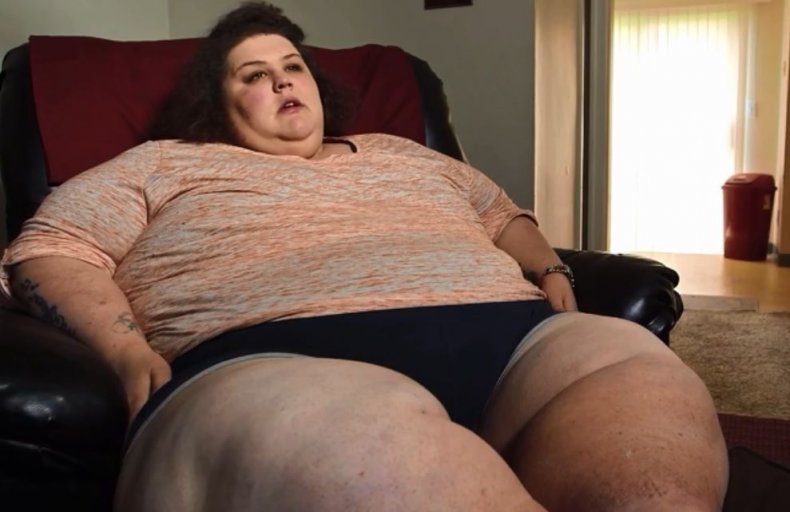 Sarah learned how to become better at sneaking food as she got older, and her weight skyrocketed. And things got worse when her mother remarried. "I hit 200 pounds by the time I was 8. Around that time, my mom started dating someone who would become my first stepdad," Sarah said. "When that was going on she was more distracted, so I could just eat whatever I wanted. But with how big I was getting, she started to catch on."
Sarah felt abandoned by her mother's new relationship. Her mom didn't monitor her eating because "she got married and we didn't spend any time together. I felt at that time that I lost my mom," she said. "I wanted her all to myself and I felt like he came in and took her away."
According to the Centers for Disease Control and Prevention, a Body Mass Index, or BMI, that is 40 or higher is categorized as "extreme" or "severe" obesity. People who are obese have an increased risk of many serious health conditions and diseases, with the most grave being death.
To see what happens on Sarah's journey, don't miss My 600-Lb. Life on Wednesday at 8 p.m. on TLC.