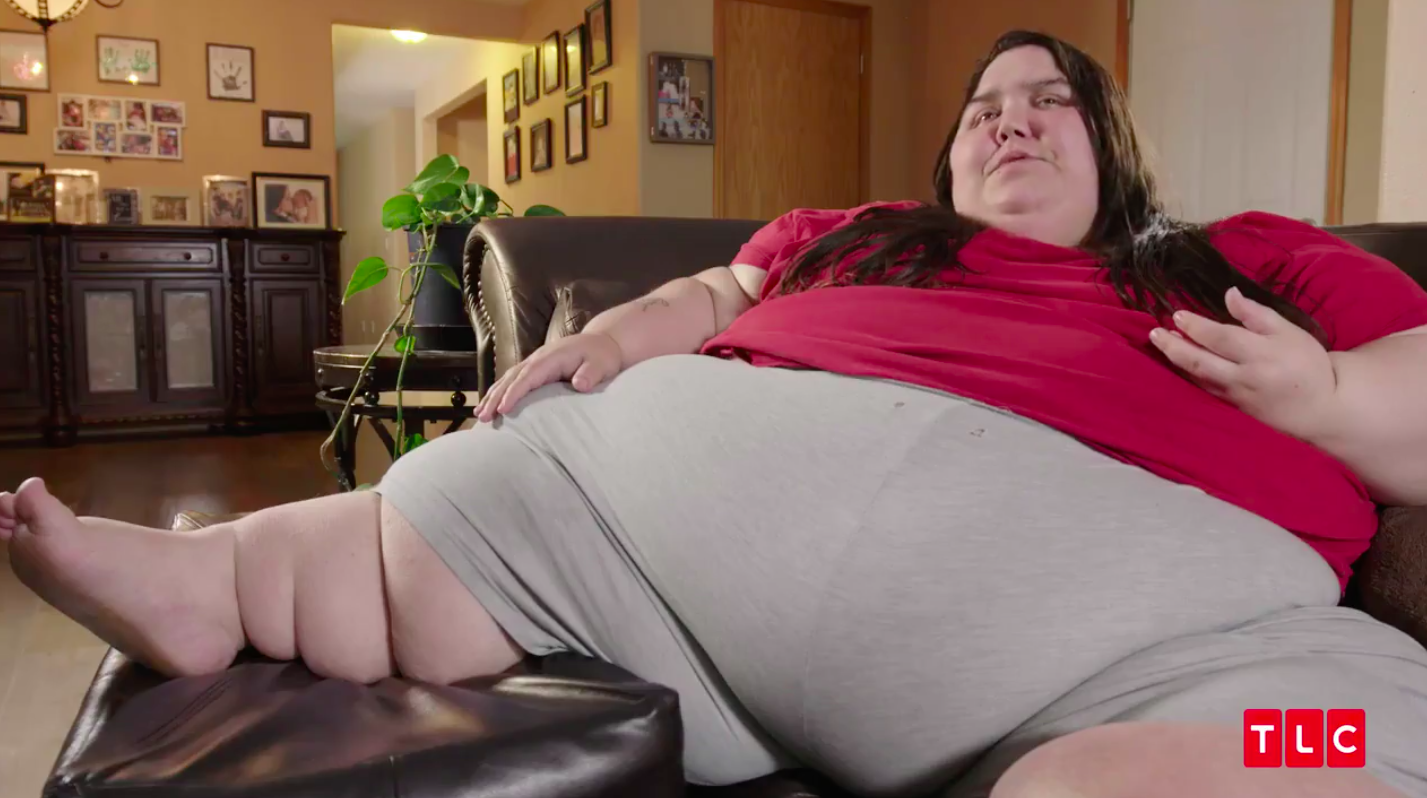 My 600-Lb. Life subject Annjeanette Whaley has been ridiculed over her weight since she was 9 years old when a petition was started to send her to fat camp. At 30 years old, her life has started to decline and conquering her food addiction is a matter of life or death. In order to drop the weight, she's seeking help from celebrity bariatric surgeon Dr. Younan Nowzaradan. He's based out of Houston, but Annjeanette is willing to make the journey from her home on the west coast to take control of her life.
"It sucks to carry all this weight. It feels horrible. It hurts. When I'm eating I don't feel all the pain of my life. I have to find a way to change," Annjeanette says in a promo for Wednesday's show.
The thing that makes Annjeanette content is also the thing that causes her pain. "Food is the best part of my life. To eat something I've been craving is like little pieces of heaven," she says in an exclusive clip, posted by Monsters and Critics. "When I'm eating I don't feel all the pain of my life. I'm not worried about dying or what I'm doing to my family. All I care about is the food. Eating with my sister is like being with my two best friends. When I'm done I'm sad it's over so I can't wait to eat again but I need to get home before Erica so she doesn't know I ate."
Annjeanette adds: "I never want to stop eating. But I know it's getting to the point where I have to because food is killing me. I can't stop. I don't know what to do about it."
Annjeanette is afraid her addiction will kill her. "I'm getting to the point where I'm so big, I don't think I'm going to last much longer like this. If I don't get help then I'm going to die. I feel like this is it," she tells the TLC cameras. "I will end up going to bed soon and die in my sleep and then I won't be here for my family… The thought of that breaks my heart so I have to find a way to change that, to make sure I don't let food kill me."
So where is Annjeanette now? At the end of the episode, it's revealed that she weighs 405 pounds, which brings her to a total weight loss of 274 pounds. She's looking forward to getting in the lower 300s so she can be approved for skin removal surgery.
According to her Facebook page, Annjeanette is still living near Dr. Now in Houston. Most patients remain in the city so the doctor can monitor their weight loss.
She hasn't shared any updates on her progress, but did post some uplifting quotes. "When prayer becomes your habit miracles become your lifestyle," one reads. "I'm not telling you it's going to be easy, I'm telling you it's going to be worth it," another adds.