Where Is 'My 600-Lb. Life' Subject Cillas Givens Now? Update on Dr. Nowzaradan's Weight Loss Patient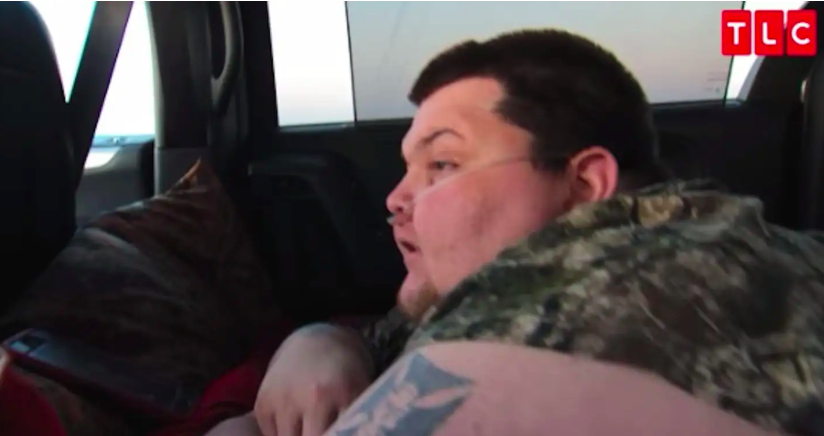 Cillas Givens promised to be one of the most successful patients in the history of My 600-Lb. Life when he met renowned bariatric surgeon Dr. Younan Nowzaradan for the first time. While not everyone on the TLC reality show hits their weight loss goals, Cillas put himself among people like Justin McSwain, who lost 334 pounds on Season 6. For Cillas, it was important for him to lose weight because he wanted to be there for his girlfriend and their children.
So where is Cillas now? The Oklahoma-native got down to 341 pounds in his episode for a total loss of 384 pounds. At the end of the episode, Cillas asked his girlfriend Jessica to marry him. After eight years of dating, Jessica was thrilled to hear Cillas pop the question. "I've always wanted us to get married and make it official with Jessica," he says in the episode. "I'm really excited the life I wanted is materializing."
Jessica says yes. "I feel like I'm on top of the world right now," Cillas says to the TLC cameras in a confessional. "I can't wait to start giving Jessica the life she's always deserved."
As for Cillas' most recent update, it's hard to tell based on social media. His Instagram page is private and his Facebook page was recently created and doesn't hold a lot of information. It does say he's based in Houston, which means he's likely working with Dr. Now and still continuing with his journey toward a healthier life.
While Cillas is doing well now, it's wasn't an easy road getting there. Before getting help, he had been in a medical bed for more than two hours. During his journey to see Dr. Now in Houston, Cillas had to stop in Denton, Texas, because his oxygen was running low.
"We've made it to Denton, Texas, and I'm at my limit right now," he says in a voiceover. "My back is really hurting real bad so I just need to get out but this isn't going to be simple for me."
TLC's synopsis for the episode highlighted the seriousness of Cillas' situation. "Cillas' food addiction is getting in the way of his ability to be there for his fiancée, Jessica, and her 3 daughters. If he doesn't lose weight soon, he knows he'll lose either his girls, or his life."
In the preview, one of Cillas' stepdaughters cries to the cameras, saying, "My dad needs to lose a lot of weight so he can play with me."
To see Cillas' full story, don't miss My 600-lb Life Wednesday at 8 p.m. ET on TLC.