Where Is 'My 600-Lb. Life' Subject Destinee Lashaee Now? Update on Dr. Nowzaradan's Weight Loss Patient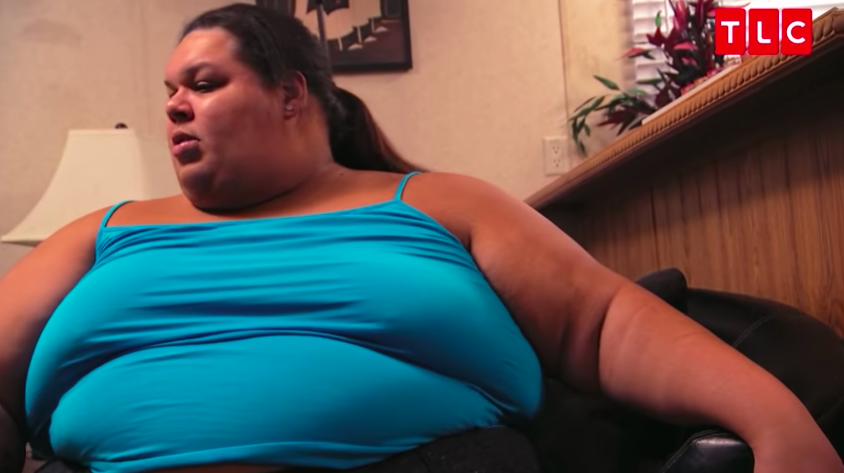 Wednesday's subject of My 600-Lb. Life is seeking weight loss surgery because the thing she uses to save her is also what's killing her. Destinee Lashaee is only 27 years old, but she spends her days waiting around for food. She knows that she needs to get control of her food addiction, but she can't do it without help. That's why she's willing to uproot her life and move to Houston to seek weight loss surgery from prominent bariatric surgeon Dr. Younan Nowzaradan.
"I'm just 27. I have so much that I want to do and that I need to do and I can't believe this is my life now, where I just lay here all day and wait for food and I don't see any of my family and friends unless they come to see me," she says in a preview for Wednesday's episode. "It's mostly only my sister and mom."
Destinee, born Matthew, is one of the first transgender women to appear on the series. While an official weight loss wasn't known before the episode aired, it's likely she's continuing with her journey. Originally from Louisiana, her Facebook page says that her current location is in Houston, meaning she's probably still working with Dr. Now, as he's best known.
Before moving to Houston, Destinee was using food to cope with her depression. "I feel like all I'm doing is constantly try to escape my depression and pain at this point and food is the only thing I have to turn to to do that but the thing that's also saving me every day is the thing that's destroying me too," she said, "to the point where I can feel it killing me."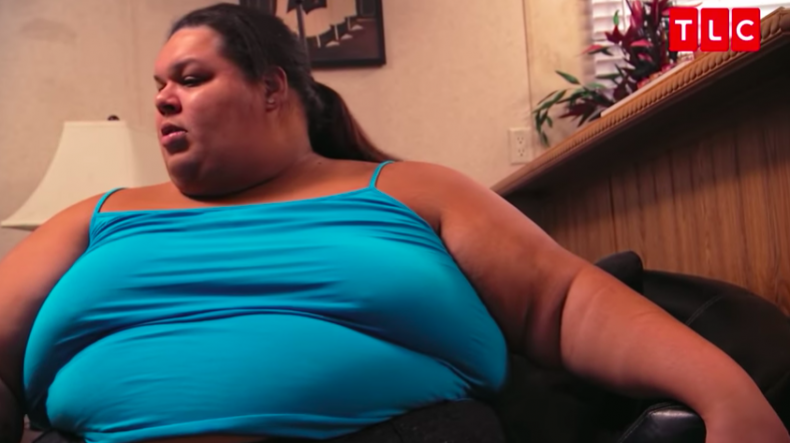 "The addiction was becoming deadly. I know there is no way I'm going to survive for a lot longer. My body can't take getting any bigger and I've already let it. My situation is at a breaking point," she continued. "I need to get help. I need to lose this weight or they're going to be burying me next because I don't think I can live to next year being this big. At this rate, I give myself a couple months and that's not the future I should be facing before I've hardly had a chance to live my life. So as impossible and hopeless it seems to change, and give up eating like I do, I'm ready to try to find a way before it's too late. Because if I don't, I know I'm about to die so I have to at least try."
TLC updated Destinee's progress with before and after pictures. Click here.
Where Is 'My 600-Lb. Life' Subject Destinee Lashaee Now? Update on Dr. Nowzaradan's Weight Loss Patient | Culture