Where Is My 600-Lb. Life Subject Lashanta White Now? Update on Dr. Nowzaradan's Weight Loss Patient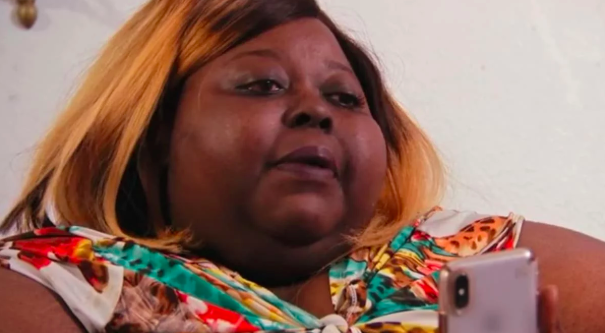 My 600-Lb. Life subject Lashanta White set a goal for herself: She wanted to lose weight before she turned 40 years old. Weighing more than 600 pounds, the mother-of-four has been bedridden for two years, with her children and boyfriend being her main caretakers.
Lashanta is afraid that life is passing her by, which is why she solicits the help of celebrity bariatric surgeon Dr. Younan Nowzaradan. She's willing to uproot her life from Kenner, Louisiana, to get help, but things go awry for Lashanta when her boyfriend dumps her.
Lashanta struggled to continue with her weight loss journey after hse and her boyfriend, JT, split. "In the last couple of weeks, things have been really bad because JT and I broke up," she says in Wednesday's episode. "I knew he was worried about me losing too much weight, but I still thought I had the support to do this. Then he said if I lost the weight, he wouldn't be attracted to me anymore. And then he left me.
"So I don't know what to do right now," Lashanta continues. "Without JT, I don't have anyone to help me no more. So I'm really depressed about this because it feels like every time I try to turn my life around and get my head above water, it just feels like something's there to trip me up and drag me back down."
So where is Lashanta now? Lashanta is embarrassed when she wasn't initially approved for weight loss surgery. She had uprooted her life—and family—to Texas and. But she's not giving up. Lashanta is determined to continue to try to get healthy.
In the end, Lashanta is happy because she asks for forgiveness from her oldest son. He's been in and out of prison and Lashanta blames herself. Not only does her son grant her forgiveness, but he also says that it's not her fault.
In the next clip, Lashanta is back at the hospital to get weighed by Dr. Now. She lost 49 pounds, for a total of 133 pounds. Dr. Now approves her for weight loss surgery, but on the caveat that she remains in the hospital and works on her mobility. "Once you're able to get up and walk then we do weight loss surgery," he tells her.
"I can't wait for all the positive and good stuff coming to me," Lashanta says to the cameras. Her goal is to have the weight loss surgery and walk by this time next year.
Don't miss Lashanta's journey on Wednesday's episode of My 600-lb Life at 8 p.m. ET on TLC.