Where Is 'My 600-Lb. Life' Subject Mercedes Cephas Now? Update on Dr. Nowzaradan's Weight Loss Patient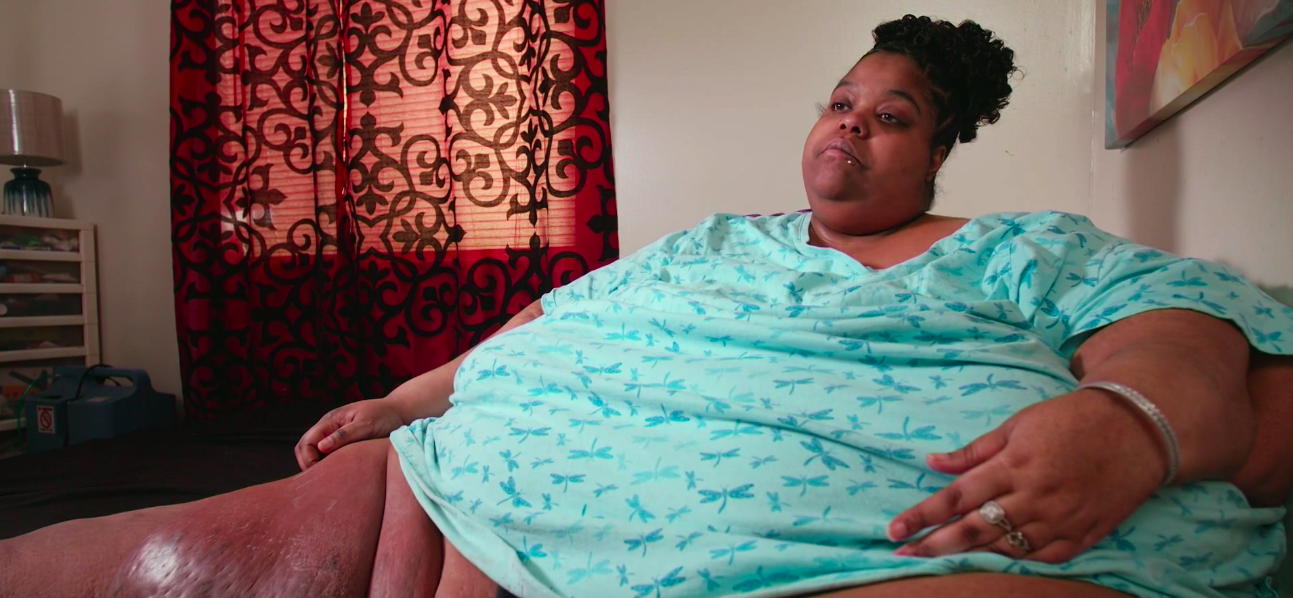 My 600-Lb. Life patient Mercedes Cephas is at a point in her life where she is no longer able to take care of her children. At 37 years old, her two young children—especially her oldest daughter—are in charge of taking care of her. As her life starts to pass her by, Mercedes wants to get out of bed and be able to provide for her children. She has ballooned to more than 700 pounds and is seeking the help of celebrity bariatric surgeon Dr. Younan Nowzaradan to help change her life.
"I'm almost completely bed-bound, so I have to rely a lot on my kids," Mercedes says in a preview for the episode. Her daughter, Kimoriah, adds, "I have to do everything. It's hard for me, and it's hard for her."
The logline for Wednesday's episode reveals the severity of Mercedes' condition: "With severe lymphedema, Mercedes can barely stand and only cares for her two small children with the help of her extended family. Dr. Now can give her the tools to lose weight, but to succeed she must face the trauma inflicted by her late abusive father."
So where is Mercedes now? The episode finishes without her getting weight loss surgery. Throughout the episode, she was only able to lose around 80 pounds.
During the show, she was living in Houston to be near the renowned doctor, though her Facebook page says she's living in Cinncinati.
After failing to get surgery on the TLC series, she created a GoFundMe page on March 1 to raise money for the weight loss procedure.
"My name is Mercedes Cephas i am 37 years old single mother of 2 and I have been struggling with weight issues for most of my life and started to gain more weight during and after the births of both my children. I had a C-section with both and got infections both times leaving me with big open wounds that had to be closed with a wound vac machine and I couldn't really get around with the machine attached to me. I'm just so tired of not being able to be a regular mom like not being able to take my kids to the park or to just have family time with them or take them out or go to school plays or parent-teacher conferences or to just check up on them at school also tired of missing family functions and gatherings birthdays and my family I'm ready to get my life back and start living again and my son wants to go to the beach and I want to be the one to take him. That why I'm taking these steps to better my life for me and my children any donations will greatly be appreciated I know it's not going to be easy I have a long road ahead of me but this is my start to a healthy life and journey for me and my children."
As of May 1, Mercedes raised $175 of her $10,000 goal.
My 600-Lb. Life airs Wednesdays at 8 p.m. on TLC.