My Best Friends Were Killed At Pulse. To Change Gun Laws, We Must Change Congress | Opinion
As I watched the media coverage of the mass shootings in Las Vegas, Sutherland Springs, Parkland and Santa Fe, my sadness turned to anger as I was forced over and over again to relive the horror of the mass shooting I survived in Orlando, just two years ago this week. Reliving this nightmare is only made worse when our elected leaders in Washington sit on their hands and refuse to enact common-sense gun safety measures that would save lives.
It has been two years since my friends were gunned down in Pulse nightclub during what should've been a carefree night of dancing, laughing and celebrating life. That night, 49 people, including my two best friends, were shot and killed, and 53 more were wounded. At the time, it was the deadliest mass shooting in modern American history—a mantle that has tragically already been passed on.
That night at Pulse nightclub began just like any other night. I arrived arm in arm with my two best friends, Juan and Drew.
Hours later, I found myself in the bathroom when the first shots rang out. I looked around and saw terror on the faces of strangers amidst the dark corners of the bathroom we were hiding in. I escaped because I recognized the sound of gunfire and knew to run. My friends, Drew and Juan, along with 47 others, did not make it out that night. Not a day goes by that I don't think about what Drew and Juan might be doing if they were still alive today.
I imagine, like me, that they'd be pushing for us, as Americans, to finally do something to fix our broken gun laws. After the Pulse nightclub shooting, that's exactly what I sought to do.
Yet Congress did nothing.
There was a lot of talk after Pulse, but no gun safety legislation passed. I've seen the same from our leaders in Congress following the Las Vegas, Sutherland Springs, Parkland and Sante Fe mass shootings: a whole lot of talk, hardly any action, and then back to business as usual. And we know 96 Americans are killed with guns every day, while hundreds of others are wounded in incidents that never make the news. Our country cannot afford to wait for action; too many lives are at stake.
But this Congress hasn't just ignored the calls from across America for stronger gun laws. Instead, Republican leadership in Congress has advanced dangerous legislation that would lead to even more gun violence.
Recognizing the distinctive sound of gunfire helped me escape the club that night. And yet, some members of Congress have pushed for a law that would make it easy for anyone to buy a gun silencer without a background check. And even after Las Vegas surpassed Pulse as the deadliest mass shooting in modern American history, the House of Representatives passed an extreme bill called Concealed Carry Reciprocity that would weaken state gun laws across the country and make us all less safe.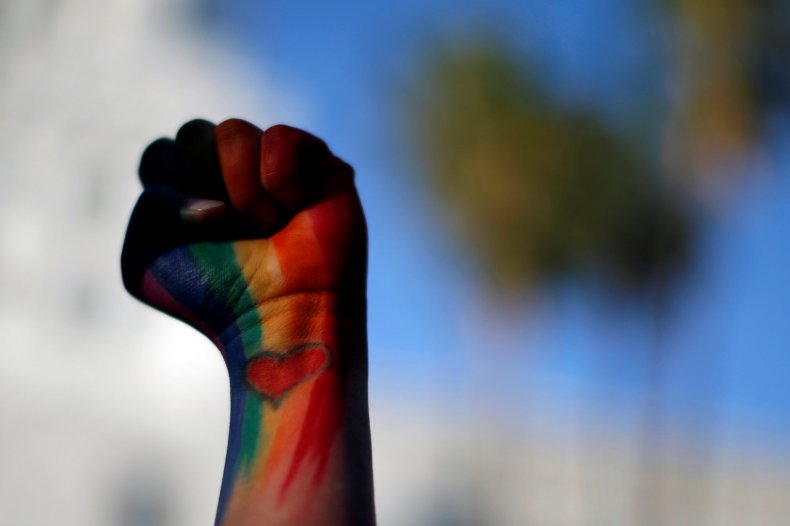 As I watch the devastation gun violence wreaks in communities all across our country, my heart breaks. Thousands have died because of our country's weak gun laws since my two best friends were killed two years ago. This pattern is uniquely American—our gun homicide rate is 25 times that of other developed nations. Our lawmakers in Congress have failed to do their jobs and keep all Americans safe.
The fact of the matter is that until we send new leaders to Congress, we can't trust our representatives to pass stronger gun laws.
And that is why I am saying enough is enough. It's on all of us to vote out candidates beholden to the gun lobby, and vote in candidates who will make gun safety a priority.
With the midterms fewer than 150 days away, we have to decide what kind of country we want to live in. Instead of a Congress that accepts the status quo and refuses to act, we need leaders who will act courageously to protect us.
In 2018, every American who cares about gun violence needs to vote like their lives depend on it. As I've learned first hand, one day it might.
​Brandon Wolf ​survived the Pulse Nightclub shooting on June 12, 2016. He escaped the club later to discover his best friends Christopher "Drew" Leinonen and Juan Guerrero did not survive. Brandon ​is a member of the Everytown Survivor Network and serves as the Vice President and co-founder of "The Dru Project," a non-profit organization that sponsors Gay-Straight Alliances in public schools and provides college funding to future leaders in the LGBTQ community.
The views expressed in this article are the author's own.​​​