When Does 'On My Block' Season 3 Debut on Netflix? Release Date and More Show Info
The adventure continues for the beloved teens of Netflix's hit series On My Block.
The coming-of-age dramedy is set to return to the streaming giant with Season 3 and will continue to follow high school friends Monse, Ruby, Cesar and Jamal as they navigate the trials and triumphs of adolescence in their gang-riddled neighborhood of Freeridge. Considering the way Season 2 ended—with the foursome getting kidnapped by gangsters in an unmarked van after they found the long-lost RollerWorld robbery payout—viewers should expect the new season's escapades to be even more thrilling than the last.
We've got the full rundown on what to expect when Season 3 drops.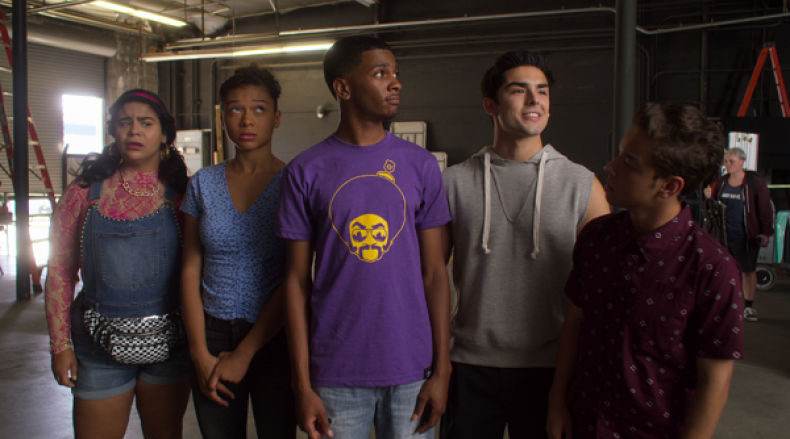 When will new episodes of On My Block be on Netflix?
All eight new episodes will be released on the streaming platform on Wednesday at 3 a.m. EST.
Who are the new and returning cast members?
The main cast is back, with Sierra Capri leading the pack as the ever-loyal Monse; Jason Genao as the charismatic (and dramatic) charmer Ruby; Diego Tinoco as Cesar, the oldest member and protector of the group; and Brett Gray as comedic mystery-solver Jamal. Julio Macias is back as Oscar, Cesar's big brother and the pack's unassuming mentor, while Jessica Marie Garcia reprises her role as Jasmine, the group's annoying but lovable neighbor.
There also is a new villain in town. The quartet of friends will find themselves unexpectedly involved with Ada Luz Pla's character, the infamous crime lord Cuchillos, leader of the menacing and violent Santos organization.
What will happen on Season 3?
The group's dynamic will be challenged during the new season, especially after its members discover that Cuchillos, the most dangerous woman in the neighborhood, is behind their abduction. Although she doesn't appear to live up to her scary reputation , the group will soon become aware of how sinister she can be after she entrusts them with a seemingly impossible task: finding her ex-lover and leader, Lil' Ricky, long believed to be dead. If they fail to locate him, they may end up digging their own graves.
But if Season 2 taught us anything about the lucky teens, it's that they won't go down without a fight. Not to mention that they have a somewhat successful track record solving some of their community's urban legends. They managed to find the long-fabled RollerWorld robbery money. Locating Lil' Ricky could lead to their most rewarding payout yet, even if it does come with a few growing pains along the way.