After four seasons, On My Block has officially come to an end. Thankfully, it was a happy ending for the kids of Freeridge, but there were a few break-ups (and make-ups) along the way.
Newsweek has everything you need to know about the couples who almost made it in On My Block Season 4.
Who Ends Up To Together in 'On My Block' Season 4?
To put it bluntly, no one ends up together in On My Block Season 4.
Instead, Monse (played by Sierra Capri), Ruby (Jason Genao), Jamal (Brett Gray), Cesar (Diego Tinoco), and Jasmine (Jessica Marie Garcia) decided to put themselves and their friendships with each other first as they finished up high school and headed for college.
There were two main couples in the show, Cesar and Monse, and Ruby and Jasmine, that everybody was rooting for. Sadly, things did not quite work out. Here's what happened.
Cesar and Monse
Cesar and Monse fans are no doubt devastated at Cesar and Monse's fate.
In the final season of On My Block, the show's much-loved and at times most frustrating couple finally decided to give their relationship a shot.
Since Season 1 the pair have been on and off, and towards the end of Season 3, it looked like they were finally getting things back on track. However, in the time-jump cliffhanger at the end of the third season, it was revealed Monse and Cesar were no longer together and had gone in entirely different directions.
Early on in the fourth season of On My Block, we find out exactly what happened between the pair and why this time around, it was the final straw. In a flashback scene, Monse and Cesar are seen hanging out in a car before Monse heads back to Mayfield.
They were approached by a Santos gang member, who told Cesar that he must deal with a rival gang member, named Smiley, who stole from a Santos member. Monse pleaded with Cesa to go home, begging him not to get involved. At one point, it looked like Cesar was finally listening to Monse, but that all changed when a Santos gang member started making fun of Cesar for not attacking Smiley.
Cesar eventually caved in to the pressure and attacked Smiley, and for Monse, it changed everything.
Back at Cesar's place, they argued over what happened but things became physical when he grabbed Monse's hand and threw her phone. Seeing Cesar act this way was the final straw for Monse, especially after giving him so many chances over the years. Afraid of who he had become, Monse decided to put herself first and that meant putting an end to her and Cesar for good.
They couldn't stay apart for too long and they slept together towards the end of the season. However, Cesar shut down their romance as he had a girlfriend.
With that being said, Cesar and Monse fans should not lose total hope. If you let your imagination run wild, perhaps Monse and Cesar will get together in the future. After all in Episode 7, Monse said to Cesar: "We're burned into each other's DNA."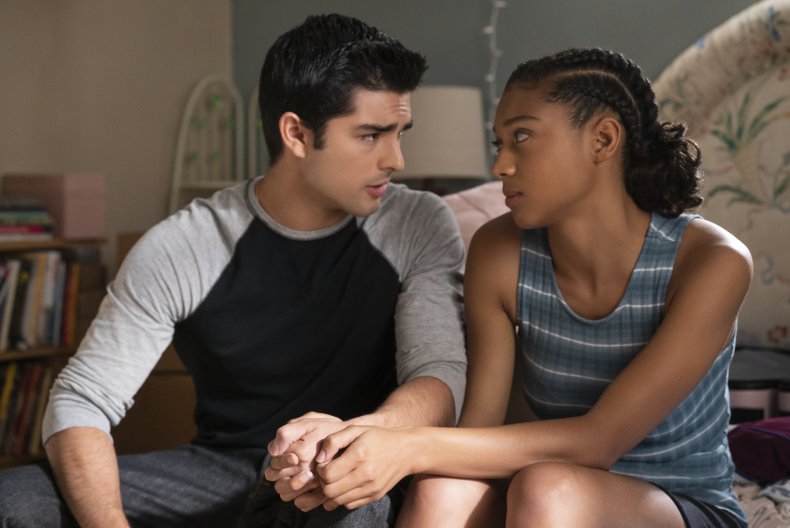 Ruby and Jasmine
Sadly, things did not quite work out as fans hoped for Ruby and Jasmine.
Since Season 1, Jasmine was head-over-heels in love with Ruby, but Ruby did not feel the same. In fact, he used to never even give Jasmine the time of day.
Despite Jasmine's unreturned feelings, they became close friends and by the end of Season 3, their friendship blossomed into a fully-fledged romance.
However, it did not last for long, with things coming to an unfortunate end in Season 4, Episode 2.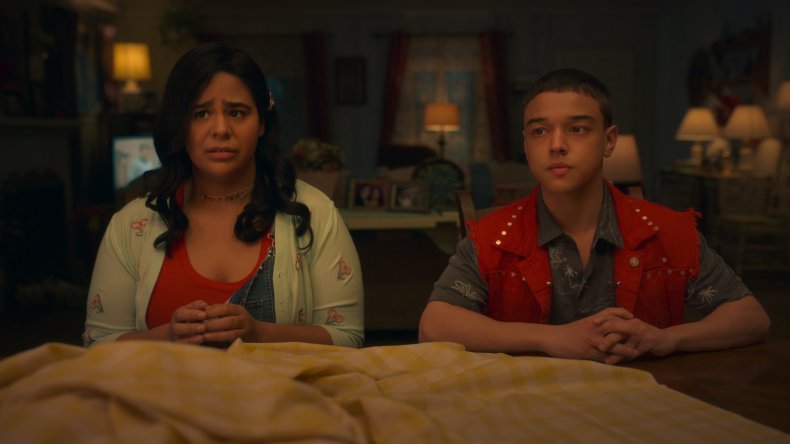 Ruby admitted to Jasmine he felt suffocated by her. She would often speak over and for him, boss him around and choose his clothes, leading Ruby to feel silenced and like Jasmine's "puppet."
Let's just say, Ruby's remarks did not go down well with Jasmine at all. They ended up having a huge fight, ultimately ending with them calling it quits on their relationship. Well, sort of, as shortly after their break up, Ruby and Jasmine continue to sleep together but sadly choose not to reignite their romance.
Ultimately, Ruby and Jasmine do not end up together but they do attend prom as each other's dates. Despite the audience's wishes, Ruby and Jasmine were maybe always better off as friends.
On My Block Seasons 1 to 4 are streaming on Netflix now.