My Chemical Romance Tease Reunion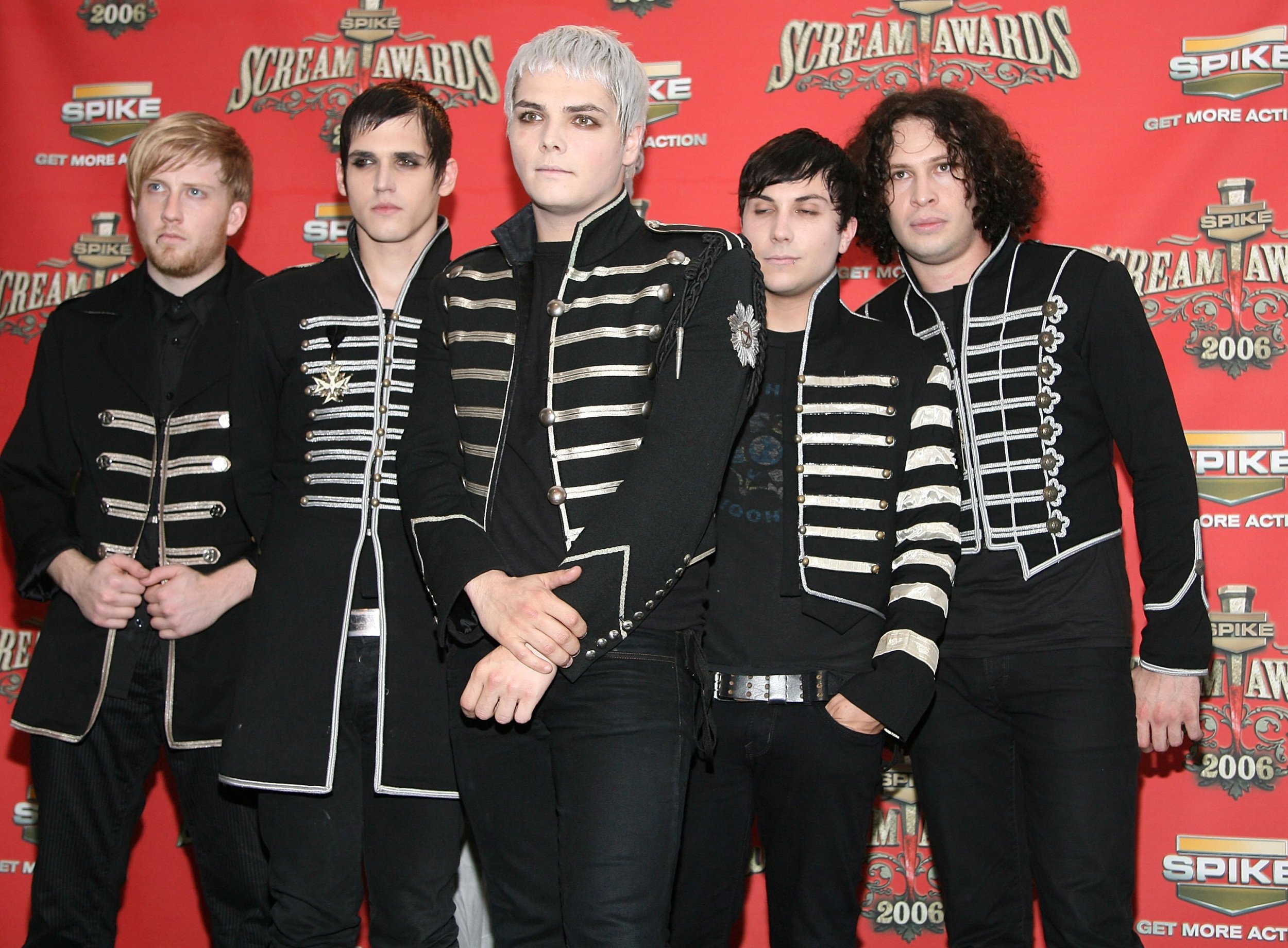 More than three years after announcing their break-up, emo rock band My Chemical Romance have ignited rumours of a reunion after a cryptic video appeared on their Twitter account.
The band's social media came back to life Wednesday after a year of inactivity. A 30-second piano-backed clip shows a flag bearing My Chemical Romance's logo fluttering in the wind. The clip concludes with the date September 23, 2016.
See below:
The date September 23 falls on a Friday— the global release day for new music . Could the date mark a new single or album?
My Chemical Romance was formed in New Jersey in 2001 by brothers Gerard Way, the group's lead vocalist, and bassist Mikey Way, drummer Matt Pelissier and guitarist Ray Toro. Pelissier was replaced in 2004. The final line-up included rhythm guitarist Frankie Lero, who joined in 2002, and keyboardist James Dewees.
The band released four studio albums, the last, Danger Days: The True Lives of the Fabulous Killjoys, in 2010, but their most popular album remains 2006's The Black Parade, which contained the hit single "Welcome to the Black Parade." It peaked at number two in the U.S. and U.K. album charts and sold over three million copies worldwide.
The news of the band's split was announced in March 2013 when Gerard Way shared the news with fans in an open letter posted on Twitlonger. He said the band felt it was best to split before experiencing a wane in public interest.
"I can assure you there was no divorce, argument, failure, accident, villain, or knife in the back that caused this," he wrote. "Again this was no one's fault, and it had been quietly in the works, whether we knew it or not, long before any sensationalism, scandal, or rumor."
Newsweek has reached out to Way's representatives for comment.