My Country Is Not a Dumping Ground for Your Garbage | Opinion
I was standing before a row of containers at Port Klang, under the scorching tropical heat and glaring sun, waiting with Malaysian authorities to inspect a shipment of imported "plastic scraps." My heart beat faster as the enforcement officers unsealed the containers one after another, each one brimming with different types of contaminated plastic waste.
Never will I forget the moment when the officers released the lever off a container from Australia. The stench of rancid milk bottles filled with dead maggots was nauseating. I was disgusted by not only the sight and smell but also the fact that the plastic waste had traveled thousands of miles, crossing the ocean, to reach my country.
When China banned the import of all types of plastic waste on December 31, 2017, countries in Southeast Asia, including Malaysia, immediately became an alternative destination for disposal of garbage from developed nations. Even in the months leading up to the ban, Malaysia began seeing an unprecedented influx of plastic waste.
Not long after I was sworn in as a minister in July 2018 to a brand-new government (Malaysia had changed its government for the first time in the nation's history that May), I received complaints from residents of Jenjarom, a small town in the state of Selangor, about the foul smell of burnt plastics. The relevant authorities shut down the illegal plastic recycling factories in the area, but little did I know that what seemed like an isolated problem would soon become a war against garbage shipped from the developed nations.
Malaysia took action that very month and passed its own ban against imported plastic waste, but not before thousands of tons of contaminated mixed plastic waste had been dumped into Malaysia from across the globe. During enforcement operations, I've seen grocery bags from Sainsbury's in the United Kingdom and Lidl in Germany, as well as all kinds of packaging from popular brands in the United States, Australia, Europe and Japan.
Authorities have closed more than 150 illegal plastic recycling factories and counting. These black sheep of the recycling industry have led some communities to call on me to shut down all plastic recycling in the country. What was once known as a green industry is now seen as harmful to our environment and health.
What's more, Malaysia's import ban did not stop the exporters and importers from illegally bringing foreign trash into the country under false declaration and misuse of import permits. The government has therefore deployed more enforcement officers at all ports.
But why does the burden of controlling plastic waste movement fall on the shoulders of the receiving country? Shouldn't the exporting country bear the responsibility as well?
This is exactly the spirit of 1992 Basel Convention, which upholds equal responsibilities for both exporters and importers in controlling the transboundary movement of hazardous materials. The convention recognizes the important role of waste-exporting countries, which are usually developed nations with more resources and stronger governmental machineries, in preventing hazardous waste dumping in the developing countries.
Unfortunately, until an amendment goes into effect in January 2021, the Basel Convention does not differentiate clean, homogeneous and readily recyclable plastic from contaminated mixed plastic waste or plastic garbage.
Despite the current lack of an international framework, I strongly believe that the countries whose dirty plastic waste is found on Malaysian shores have a moral obligation to help properly dispose of it.
For example, according to the Basel Convention, exporting countries must get prior informed consent from importing countries to send their domestic waste. Malaysia did not consent to receive the massive piles of plastic I've seen. Yet the countries from which the waste came are not taking any responsibility, and we, the receiving country, are left alone to deal with the impact.
Although none of the exporting countries have helped in any tangible way yet, Malaysia will continue to engage with their governments. We firmly believe with ongoing raising of awareness, the signatories of Basel Convention will eventually honor its spirit.
China's ban on imported plastic waste opened the world's eyes to the urgent need to address the crisis of plastic recycling and the transboundary movement of plastic waste. There's a huge difference, after all, between waste separation and actual waste recycling.
The cost to recycle locally in developed countries remains higher than shipping the plastic waste halfway across the world to developing countries to "recycle." In reality, this process merely preserves an illusion of recycling and conserving the environment. Much of the waste is simply dumped or illegally recycled. We need holistic tracking of international recycling to ensure it is conducted in an environmentally sound manner.
Otherwise, recycling subsidies provided by the likes of the U.S. Environmental Protection Agency will only make matters worse. "International recycling" will turn out to be the biggest scam of plastic waste dumping.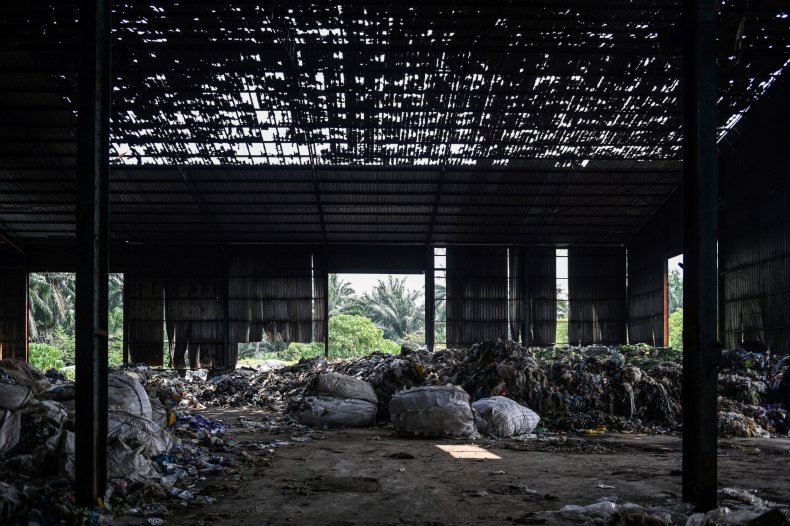 This also doesn't do justice to people who diligently separate their waste to help the environment, only to find out that their waste ends up being burnt in illegal recycling factories or tossed into the sea.
The global population is expected to reach 9.7 billion by 2050. I cringe thinking how the world will be if we continue to produce, consume and "recycle" as we do today. Less than 10 percent of global plastic waste is recycled because many countries lack the regulatory framework to separate it properly and the technology to recycle contaminated mixed plastic waste.
We need global cooperation to tackle this problem. We must develop a framework to track and control the transboundary movement of plastic waste. We must increase the world's recycling rate. And we must replace hydrocarbon single-use plastic packaging with environmentally sound materials.
Yes, we are facing a crisis, but I firmly believe that through a global partnership, we will be able to not only overcome it but also create new opportunities for growth in green industries.
Yeo Bee Yin is the minister of energy, science, technology, environment and climate change for Malaysia.