'My Dad Got the COVID Vaccine Days After My Mom Died With the Virus'
My mother had her first stroke in 2010 and made an almost full recovery. But over the years that followed, she had four more strokes, so it's been pretty tough. During the past couple of years her speech center was affected—she was an avid reader and talker and it really limited her in terms of communication. After her last stroke she acquired receptive aphasia—which is when words that are heard are misinterpreted by the brain—it became challenging at times to communicate with her.
So when the pandemic hit earlier this year, we were in a position where my mom was looking after herself and fully mobile, but she was starting to forget to take her medication. My dad was also not great at reminding her. He is hard of hearing, and as you can imagine, a person who cannot hear well and one who has problems speaking is probably the worst combination.
In March, my sister was helping to look after my mother and we started getting carers to come in a number of times a day to help. But we were really worried about carers bringing in the virus. I also contracted COVID-19 on March 27. Within a matter of minutes my temperature shot up and I developed an incredible headache. Luckily, I recovered within a few weeks and I had already been shielding myself from other people because I work as an (Ear, Nose and Throat) ENT surgeon at The James Cook University Hospital in Middlesbrough, England. Otherwise, I could have quite easily given the virus to my parents at that stage.
So, we thought a care home might be better—little did we know then that the opposite could be true. Some care homes in the U.K. and many in the U.S. became high risk areas for a variety of reasons and the true numbers of deaths from COVID is still not entirely known.
Later this year we had prepared a live-in carer for my mom and were trying to get her home, but unfortunately, in early November the number of COVID cases in East Yorkshire—where my mom was in a care home—suddenly accelerated for several weeks. We felt then we really had to get her out of there, but we weren't able to.
We found out on November 27 that my mother had tested positive for COVID-19 and on December 1, I received a call telling me that she had suddenly died. My mom had other health issues, but she did have COVID-19 when she passed, so I suspect it had a large part to play in her death.
When my mother died on December 1, I was on-call for the whole of the Middlesbrough area. Colleagues very kindly took over my on-call period, which would have finished half a week later, so that I could grieve and be with my father.
We had managed to protect my father at home, we were very careful with him and he does not appear to have ever had the virus. But he is 84-years-old, has had cancer and survived and he is frail and vulnerable. When I went back to his home to look after him, he was in shock and disoriented.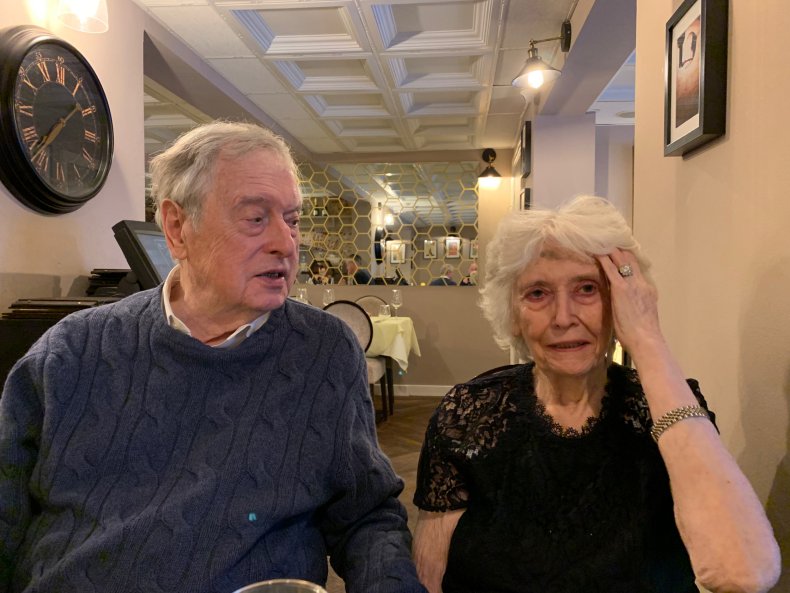 But it was really by chance that my dad got immunised when he did. I had heard that the immunisation program using the Pfizer BioNTech vaccine had been approved, and that The James Cook University Hospital where I work would be administering the vaccine. His vaccination actually came about because I had arranged an emergency ENT outpatient appointment for him so that we could sort out his ears.
My father has really poor hearing, which is a little ironic as he was also an ENT surgeon. He has very narrow ear canals and as he has problems with those, I was trying to sort out a temporary hearing aid to tide him over.
While I was at the hospital, I learned that if patients over the age of 80 were attending as outpatients they would be offered COVID-19 vaccination. I jumped at the opportunity and asked my dad if he wanted to go ahead. He was keen and luckily, there was capacity. This was the first day that the vaccine was being rolled out across the U.K. On December 8, I was able to take him from ENT outpatients to the area of the hospital where patients were being immunised with the vaccine and he received his vaccination.
But it was bittersweet. My dad was sad because he felt that if my mom hadn't been in a care home, she may not have contracted the virus and died. Had she been alive, she would have been able to receive the vaccine on the same day as him. He was reflecting on the way home from the hospital that it felt like it had was only a matter of days that had made the difference between life and death.
Perhaps that's what life is about, these small, little things that can make a huge difference.
But it's upsetting for me, because this was a woman who brought me into this world and I wasn't able to help her. My mother was of an era where a lot of housewives perhaps didn't have the same opportunities or felt that their role in society was to look after their kids. So my mom put all her efforts into raising myself and my sister—she was devoted to that role.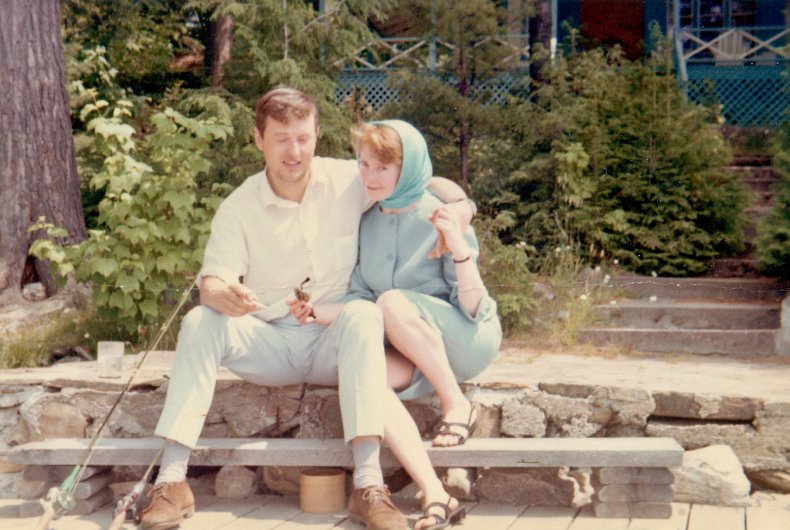 It was just so sad that in my role as a doctor and with my knowledge and understanding of COVID-19—how it spreads and how we can possibly prevent it spreading—I wasn't able to extend her life.
So, when senior consultants, including myself, received an email asking if anyone would be willing to volunteer to prescribe the vaccine and go through some additional training, I jumped at the opportunity. I felt I would be doing something to help people who are extremely vulnerable. I did the training and while I wasn't prescribing on the first day the vaccine was available, on Wednesday, December 9, I did an additional shift during my annual leave from 7.30am to 2pm prescribing the vaccine to as many people I could safely see.
I found this really therapeutic and it also gave me an opportunity to help protect the local population. What astonished me was how many employees within the National Health Service (NHS) have serious illnesses; some are immunosuppressed because they have had transplants or they have cancer that is untreatable. These are people who are highly at risk of having a bad outcome from acquiring COVID-19.
I was absolutely staggered and amazed by all these very vulnerable people who are working on the frontline within the NHS to help other people. More than a dozen NHS employees I prescribed the vaccine to had had transplants and are at risk. I was blown away that they were still working.
Some of the public, through no fault of their own are not aware of the devastation COVID-19 can cause and how vulnerable some people in our society are. Often that vulnerability is hidden—many people remain quiet and reserved, not revealing to others that they have cancer or are recovering from a transplant.
It is vital for the public to remain extremely vigilant. My main concern is Christmas time, when grandkids who may be asymptomatic mix and pass the virus onto their grandparents. In January we would then have another new problem to deal with.
I'd urge people to think about the repercussions of their actions before interacting with others. In simpler terms; wash your hands, stay a reasonable distance away from others and wear a face covering.
It's been a tough year for the NHS. Everyone is working tremendously hard to care and help people to the best of their abilities, but there is a responsibility on all of us around the world to be sensible, even as we begin to introduce a vaccine. Think of the most vulnerable friend or relative you have and how you would feel if you lost them.
As a doctor, like so many other healthcare workers, I'm just doing my job to the best of my ability in order to help people. That is what I have been trained to do. All I want to do is help people.
David Whitehead BSc MSc FRCS is an ENT consultant at The James Cook University Hospital in Middlesbrough, England. You can follow him on Twitter at @DEJWhitehead.
All views expressed in this article are the author's own.
As told to Jenny Haward.