'My Daughter Was Shot and Killed 8 Years Ago. She Would Have Been 24 Today'
My daughter Hadiya would have turned 24 on Wednesday, June 2, and I often wonder what kind of young woman my bright, bubbly, fierce baby girl would have become. What would she have studied in college? Where would she have traveled? What would she be doing with her one beautiful life?
Eight years after she was shot and killed, I still long to hear her key in our front door. I still picture her flopping on the couch and swapping jokes with her younger brother. I yearn to hear her big, boisterous laugh bouncing off the kitchen walls, the sound of her chatting a mile a minute on the phone with her friends or the whispered secrets we shared as mother and daughter.
Hadiya was shot and killed at 15 while celebrating the end of her exams at a park on the south side of Chicago. On January 29 2013, she was huddled with her friends under a shelter from the rain when a man ran through the park and shot indiscriminately into the crowd of children. Weeks before, Hadiya had performed at the second inauguration festivities of President Barack Obama.
My baby girl was on top of the world, and then in a moment she was gone. My entire world was shattered. Our family, friends, and entire community were beyond devastated. My son, who was just 10 when Hadiya was killed, defines his life as before and after the dreadful day she died.
So, this time of year is always bittersweet for my family. A few days after Hadiya's birthday, we will gather on June 4 to honor victims and survivors for National Gun Violence Awareness Day, a day that was born from the gun violence prevention activism after her death. I stand in awe of the movement that Hadiya's short, bright life helped spark. I can picture the wide smile she'd wear knowing that all this is the result of the energy she inspired in her friends and family. From the moment she was born, I knew my baby would change the world. But I wish it didn't have to be in this way.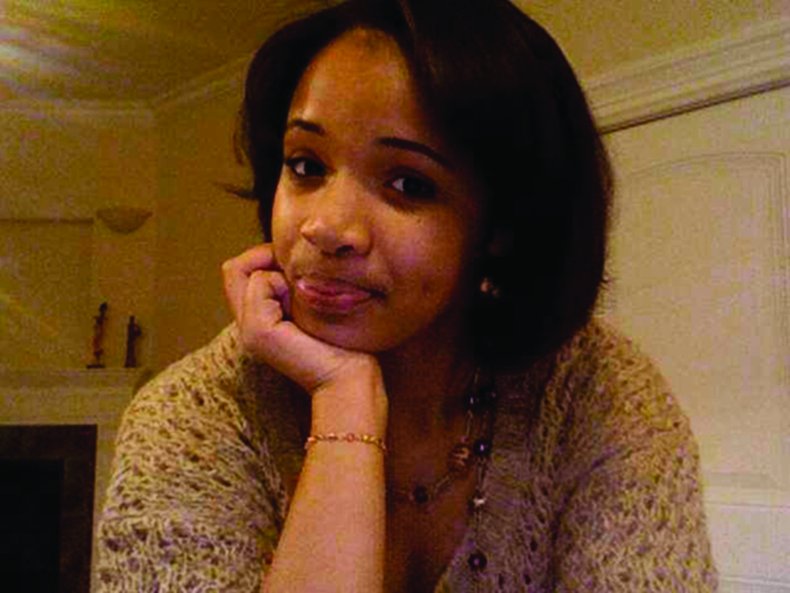 Hadiya's friends founded Project Orange Tree in her memory, calling on young people to tackle gun violence and structural violence. I knew that I would never forget Hadiya, but to see her friends strive to ensure the world never forgets Hadiya and to honor her legacy by working towards a day in which no one else is killed by guns reignited the flame of hope inside of me.
Her friends chose the color orange because it is bright and powerful and conveys a simple message: don't shoot us. From there, our movement grew, and on what would have been Hadiya's 18th birthday, we launched the Wear Orange campaign which, in turn, inspired National Gun Violence Awareness Day.
On an average day, more than 100 Americans are shot and killed and more than 230 are shot and wounded. The trauma of having our loved ones taken by gun violence reverberates far beyond the borders of our own hearts and the boundaries of our own families.
Our young people are growing up in neighborhoods where they often don't feel safe. Research shows that Black children and teens in the United States are 14 times more likely than their white peers to be shot and killed. And, every three hours, a young Black man dies by gun homicide. And like Hadiya's friends, too many young Black people are burying their classmates, neighbors or family members before they're old enough to get their driver's licenses. This year, following a surge in gun violence during the COVID-19 pandemic that claimed more than 40,000 lives, our call for change has a new urgency.
The disproportionate impact gun violence has on Black people and people of color reflects and amplifies our country's long-standing systemic and structural racism. Many gun violence survivors and their families lack adequate resources to heal physically, emotionally, and economically in the aftermath of gun violence. There were many moments following Hadiya's death that I just felt alone and numb, however I was lifted up by other parents and survivors of gun violence who understood my pain.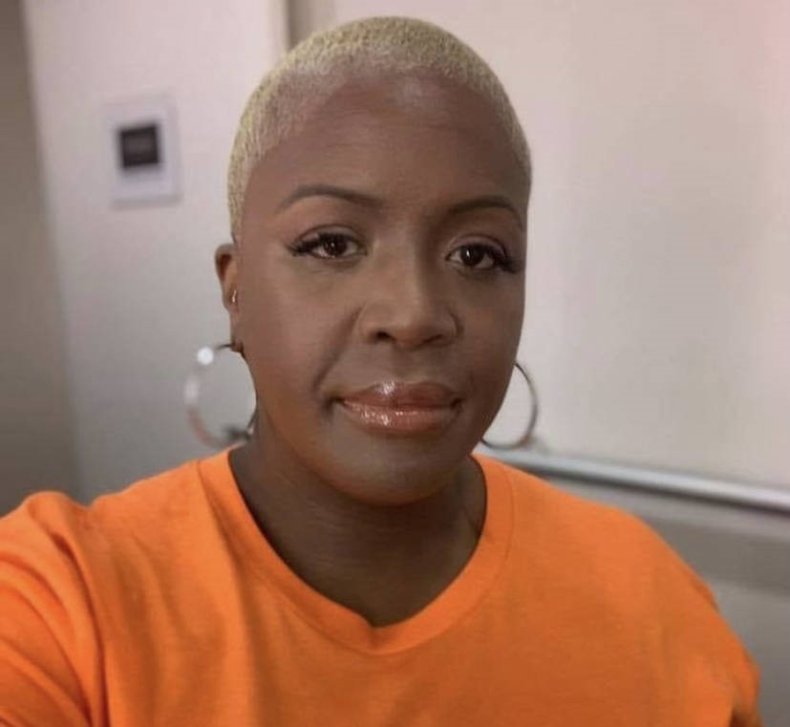 There is collective grief in knowing that even as I live through the worst days of my life as a mother, there will be other families who will live through this pain, too. And, when exposure to violence starts so early, research has shown that it has a lasting impact on our children. That's why the pain created by gun violence is more than the sum of each person's heartbreak. As well as grief, there is collective trauma in knowing our Black children will live with the weight of systemic racism, structural violence and intergenerational pain.
Our children deserve more from this country than living in fear and trauma. They deserve to grow up, grow old and be all that they can be. My daughter Hadiya didn't get that chance. She will forever be 15 — a fierce friend, a loyal sister, a loving daughter and my little girl. How I would have loved to watch her grow up, to see who she would become. What I wouldn't give for even one more day.
Instead, I will fight every day so that your family doesn't know the pain mine has. I will wear orange for Hadiya and for all of the other victims and survivors of gun violence. And I will be their voice, because another future is possible. We can make this country safer for all of our children—and we must.
Cleopatra Cowley-Pendleton is the co-founder of Hadiya's Promise and a member of the Everytown Survivor Network. She lives in Chicago.
All views expressed in this article are the author's own.