'My Family Wrote off $650,000 of Cancer Patients' Debt'
I was born and raised in Pakistan and completed my medical degree there before coming to the U.S. for my oncology residency and fellowship in Chicago and New York City. In 1991, I moved to Pine Bluff in Arkansas where I opened my cancer clinic.
As a medical oncologist, I was seeing adult patients with cancer and blood disorders and would refer them for radiation treatment and surgeries if needed. Throughout that time I had been working with the University of Arkansas for Medical Sciences medical center and about six years ago I was asked to help with some oncology and hematology clinics there a few days each week. In essence, I was splitting my time between the university medical center and the clinic.
Then, we had a physician who joined us late 2019 but left by the end of January 2020, rather unexpectedly. So it came to a point when I did not think that running a clinic without a full time presence would be really in the best interests of the patients.
At the same time, our local hospital was trying to start their own cancer program, so I closed my clinic in February 2020, merged it with the hospital and I worked with my patients in the hospital up until December 2020.
It was difficult. I had patients I had been seeing for a long time, including relatives or children of former patients. And Pine Bluff was home. But eventually at some point, you have to make a choice based on the best interests of the patients and also looking towards the future. Though it wasn't an easy decision at all.
Once we closed the clinic the vast majority of our employees became employees of the hospital and the billings and collections was a function that was given to a local company. Previously I had had staff managing the financial side of the clinic, but I soon realized that there were patients who just couldn't pay their bills. Some were paying $5 or $10 a month—they wanted to pay off the debt but they weren't able to.
Then, as the COVID-19 pandemic kept on getting worse in 2020, I could see it was becoming harder and harder on more people, especially in rural and disadvantaged areas.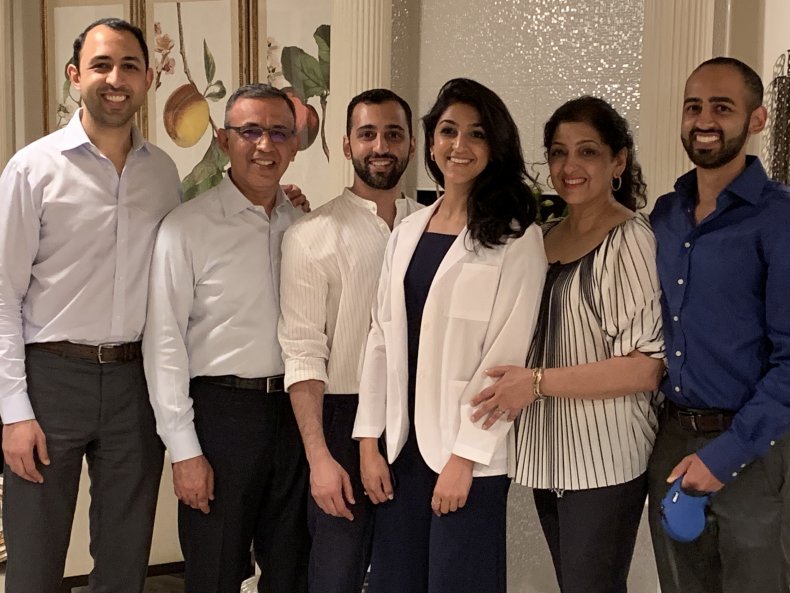 And so, around Thanksgiving my wife and our family were sitting together and we decided that it would be appropriate for us to forgive the debt. Because these bills were for services rendered at my private clinic, I had the opportunity to stop the collections and forgo the debt. We were blessed that we didn't have that much of a need for this money, but we were aware that others did.
We had to go through some legal processes, but by around Christmas time we were able to send a small note to the patients letting them know that their outstanding debts to the clinic had been written off. In total we were able to write off more than $650,000. But we didn't want people to feel obliged to be thankful, we just wanted to help share a little bit of their burden.
Patients who did respond were exceptionally happy and emotional, but we were aware that at the same time, there are patients who either cannot read or write or don't have the ability to send an email because they are not connected to the internet.
I have never refused to see a patient for lack of funds or lack of insurance. To me, the highest honor comes when somebody puts his or her life in your hands. To be a physician or a nurse is, to me, something bigger than a transaction.
But in the vast majority of the world it is tough to be sick and it can be exorbitantly expensive to get the appropriate treatment. We have seen patients who would come to our clinic just to have their breakfast, or just to have a heated place in cold weather or a cool place in warm weather. A lot of people in the U.S. don't get health care or can't afford it—that seems unfair. To my family and I, the story is not the forgiveness of the debt but the debt itself.
I am very interested in trying to affect the health care policy in our country about illness and how we address illnesses. What you can do at the policy level, although less personal, can have much wider implications. Over time our roles change in life and so that's what I am looking at and looking towards now.
The positive response is very encouraging, as it shows me that the world is a good place to live, with good people appreciating whatever small goodness that my family and I have been blessed to be able to deliver.
But we have nurses, respiratory therapists and physicians who are dying taking care of COVID-19 patients, those are the true heroes. And I'm certain that the vast majority of physicians in my shoes would have done the same.
That people are interested in this story shows me that perhaps the less positive news we hear each day may just be a small part of who we are as humanity. Perhaps the larger part of humanity is just doing what they can to keep the world moving forward. I hope that over time we will evolve to be a planet with better people.
Omar T. Atiq M.D. is a professor of medicine and otolaryngology at the University of Arkansas for Medical Sciences medical center. He is the founding director of the Arkansas Cancer Institute in Pine Bluff and is a fellow of the American College of Physicians.
All views expressed in this article are the author's own.
As told to Jenny Haward.