Jon Voight Delivers Reverent Address about Donald Trump: "Greatest President Since Abraham Lincoln"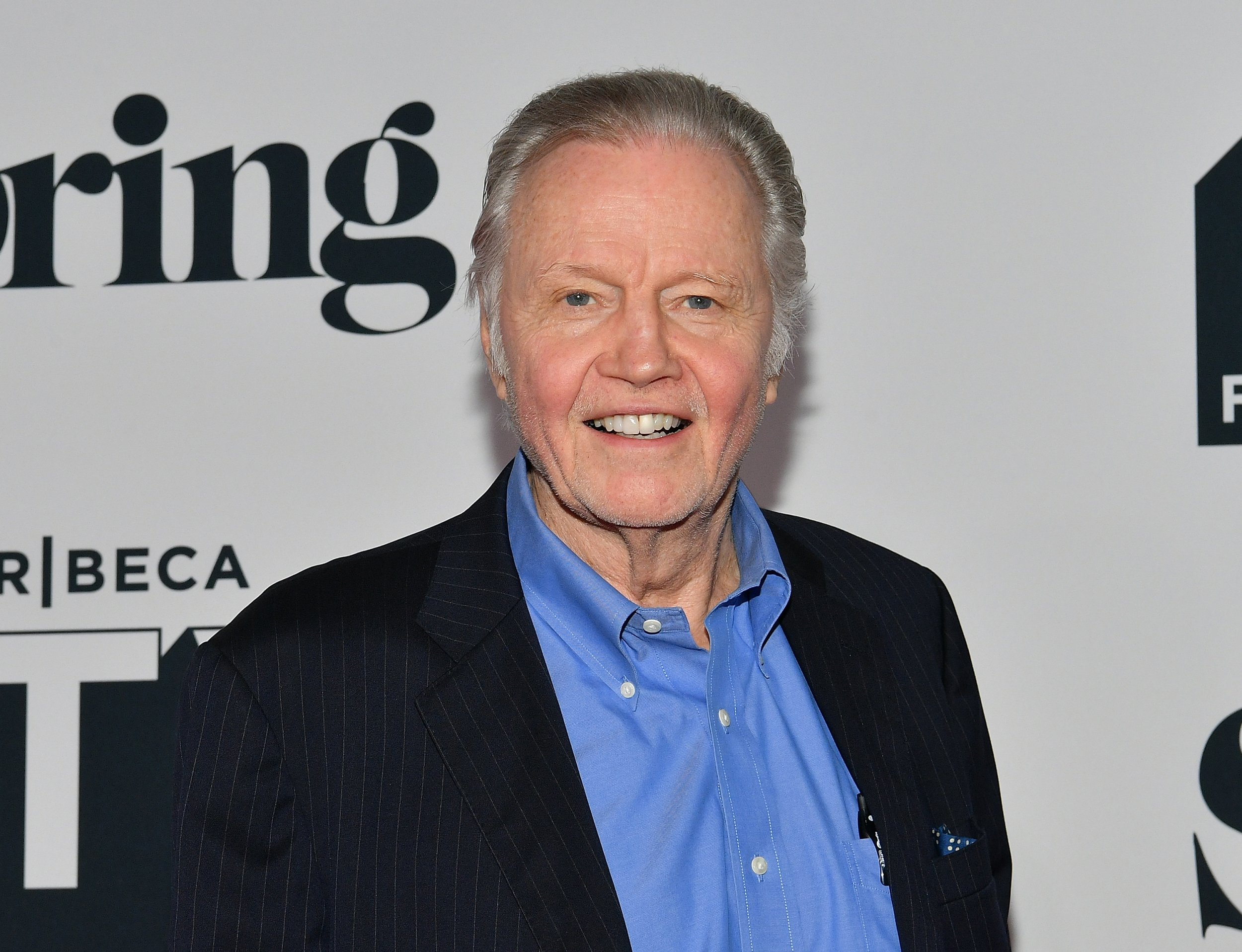 Oscar-winning actor Jon Voight posted a pair of videos to Twitter Friday night, in which he delivered a monologue in praise of President Trump, declaring him the "greatest president since Abraham Lincoln."
"People of the Republican Party, I know you will agree with me when I say our president has our utmost respect and our love," Voight began. "This job is not easy, for he's battling the left and their absurd words of destruction."
Much of the language is reminiscent of a similar rhetorical style used by the president. Voight interjected that the country was safer and had "more jobs" because of President Trump's actions. Replicating a similar sense of hyperbole frequently employed by the White House, Voight claimed that "every move" of Trump's has been played correctly.
"Don't be fooled by the political left," Voight warns in a gravelly voice. "Because we are the people of this nation that is witnessing triumph."
The actor — father of actress Angelina Jolie — rose to prominence following his Oscar-nominated turn alongside Dustin Hoffman in 1969's Midnight Cowboy. While Voight has worked steadily for more than five decades, he is most well-known for his roles in the 1970s and '80s, starring in classic films such as Deliverance and Coming Home, for which he won a Best Actor Oscar. He has also appeared more recently on television in acclaimed series such as Showtime's Ray Donovan. Betraying a more liberal tendency during his earlier years, Voight has for much of his life been a staunch conservative and publicly supported Donald Trump during the 2016 campaign.
In March of 2016, when many conservatives were still wary of supporting Donald Trump's candidacy, Voight released a statement to Breitbart making no bones about his position.
"I, Jon Voight, can say, without hesitation, that Donald is funny, playful, and colorful, but most of all, he is honest," the statement reads. "I pray all Americans who have seen and felt the meltdown of America with the Obama years, to please fight for Donald Trump. He will not let us down."
Voight is among a handful of actors who publicly support the president, including Roseanne Barr and Scott Baio.
Titled "To my fellow Americans," Voight's Twitter soliloquy did not have a readily apparent cause, though Voight's exhortations take place against an unfavorable political backdrop for the president. In recent days, President Trump is reported to have stormed out of a meeting with Democratic congressional leaders on infrastructure at the White House and then requested testimony from his aides affirming his even-keeled temperament. House Speaker Nancy Pelosi was moved to say that she was praying for the president and for the country.
Responding on Twitter, Donald Trump thanked Pelosi for her prayers.
"I know you truly mean it," he wrote.
Voight ended his video with a declaration that Trump "is the greatest president since Abraham Lincoln."
"God bless America, and may God continue to guide this nation. Much love," he concluded.