My Fellow Pro-Life Conservatives: Join the Fight Against the Death Penalty | Opinion
Pro-life advocates recently notched a major victory: The Supreme Court has overturned Roe v. Wade, which legalized a woman's right to an abortion.
I personally oppose abortion, and I view this victory as a reward for the years of dedication and loyalty and hard work put in by millions pro-life activists. The fight isn't won, though; the fight over abortion rights now returns to the states and will continue.
But there's another issue that demands the attention of truly pro-life activists: the death penalty.
I realized long ago in a conversation with my pastor that being pro-life is about the totality of life, not just the beginning of life. That conversation gave me a moral sense that the death penalty is wrong. It is misaligned with conservative values like individual liberty, limited government, the protection of the innocent, and of course, the conservative belief that we protect life.
Opposing the death penalty is the best way to stay true to conservative principles.
Consider the fact that the death penalty is grossly expensive. Death penalty trials are more expensive because they require extra lawyers; there are strict experience requirements for attorneys, leading to lengthy appellate waits while capable counsel is sought for the accused. Security costs are also higher, as well as the costs for processing evidence.
The death penalty concentrates large amounts of resources on a tiny minority of cases. The execution itself costs millions. Meanwhile, countless cases across the board, including murders, go unsolved because of a lack of resources. This is a reason why many police chiefs rank the death penalty last among public safety tools that are effective in neighborhoods and communities.
Despite the vast resources put into it, capital punishment doesn't even make us safer. And that waste has implications on life and people's well-being that are important to acknowledge. The money spent on the death penalty would be better spent on training and resources for law enforcement, on services for victims' families, on mental health services and violence prevention initiatives.
When we say we are pro-life, we must be committed to improving people's lives, across society. For example, we could invest in building better relations between law enforcement and the community. This would lead to understanding and respect on both sides and ultimately create safety.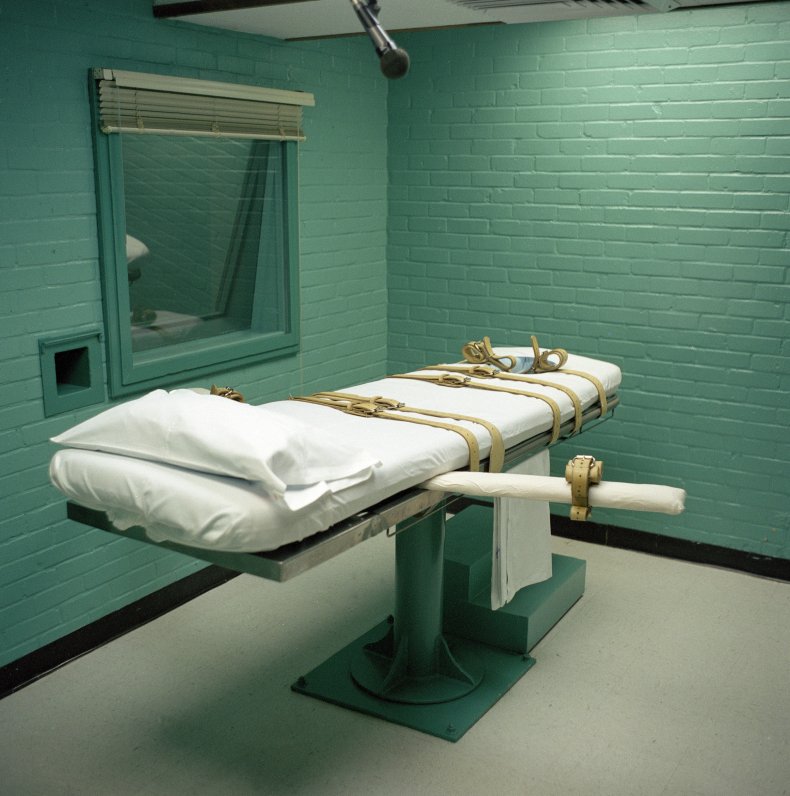 We can also do so much more for the family members of murder victims. The death penalty causes those families to face uncertainty through years of litigation and appeals processes, making life unbearable and painful. In seeking justice through the death penalty, we end up creating a conduit for anguish and trauma. By providing them with true healing services, we would send those families a message that we are concerned about increasing the quality of their lives and not just giving lip service to our "pro-life" stance.
Finally, the death penalty has claimed the lives of too many innocent people. DNA evidence has led to many exonerations, but even DNA evidence isn't always a guarantee for justice because DNA isn't available in many cases, and sometimes prosecutors fight tooth and nail to prevent the evidence from being entered.
How can we claim to be pro-life and yet be comfortable with the fact that many lives have been maligned and victimized by a criminal justice system that has failed to represent them?
When we get it wrong once, it's one time too many.
I have witnessed the zeal and passion of the pro-life community, and I find it powerful. I know that it can be transferred from the battleground of abortion to the movement around the justice system. We can abolish the death penalty, that is unquestionably anti-life. And we can pivot to a system that delivers safety, healing, and accountability that will improve and save lives.
The pro-life fight continues, and we have the opportunity to sustain momentum, but this must be done with reverence for the totality of life and not just its beginning. Let's seize this moment.
Demetrius Minor is National Manager for Conservatives Concerned About The Death Penalty, a content creator for The Family Vision Media and a Project 21 Member.
The views expressed in this article are the writer's own.