One of my mom's best friends, Marsha "Mudd" Ferber, disappeared from Morgantown, West Virginia in 1988, when I was 15 years old. One afternoon she went out to run an errand and she was never seen or heard from again.
Marsha had been a major presence in my life since I was six years old, as she was one of the many mother figures I had growing up. She had a wild, free spirit, with a great laugh, curly gray hair, and she had a way of making everyone feel like she was their best friend.
We lived with Marsha in The Earth House in Morgantown, the communal home she had started in 1979. For most of my childhood, until the age of 11, my family lived communally with other families and adults. My sister and I shared a room with my mom and eight other adults at The Earth House. There was a jar with shared money for food in the refrigerator and everyone had a turn to cook—no meat, of course.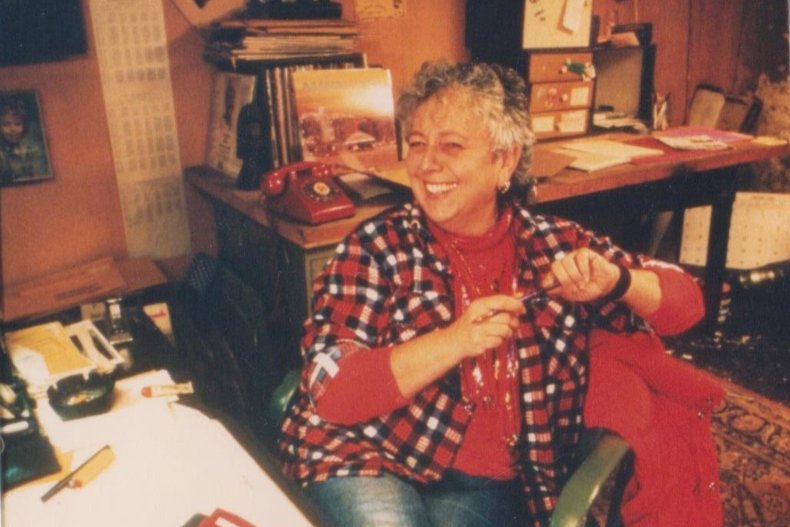 We had very few rules, people were constantly coming and going, and there was always a fun party atmosphere. I spent many hours after school at Marsha's music venues, The Underground Railroad and The Dry House, where my mom worked to put herself through graduate school.
When Marsha disappeared, I had been living on New York's Lower East Side for four years. My mom had come out as a lesbian and decided that she didn't want her kids to grow up thinking the world was white and Christian, so we left West Virginia for a more diverse environment. In New York, I was a hip city kid, hanging out in Washington Square Park, going out to nightclubs, and living a world away from my previous life on a commune in West Virginia.
Marsha often made frequent trips to the city and slept on our ratty brown couch. At the time, I didn't know these trips were primarily to buy weed to sell in West Virginia. Not that it mattered. Growing up, weed was always around. My own parents were back-to-the-land hippies who had been busted for growing marijuana when I was six years old. Everyone around us smoked it, and I used to steal it from my mom when I was a teenager.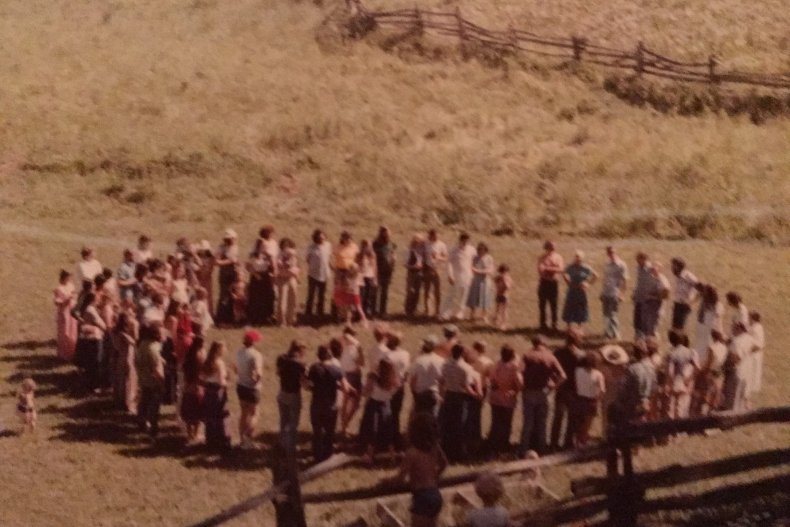 Marsha's disappearance was a big deal for my parents. As soon as my mom got the call from a friend asking if she'd seen Marsha, she headed straight down to West Virginia to help with the search. My mom talked to everyone they mutually knew and my dad traded information with the police, who thought he was Marsha's lawyer. But no one discovered anything that could help us to find out what had happened to her.
I often think about the last time I saw Marsha. In the months leading up to her disappearance, she was the birth coach for my 18-year-old friend Shana. Marsha went to all of her Lamaze classes and wouldn't leave town in case Shana went into early labor. Eventually, she coached her through the home birth—just six weeks before her disappearance. My sister and I arrived one hour after the baby was born, and I can still see Marsha, Shana, and baby Simone sleeping blissfully on a mattress on the floor.
This memory has always left me with a lot of questions about what happened to her. Would Marsha choose to disappear without a trace after the birth and, given she had two children of her own, just two weeks before Mother's Day? How could she be so committed to something so beautiful and yet be thinking about leaving at the same time?
There was no doubt in my mom's mind that Marsha was dead. She was certain that Marsha wouldn't have left without getting in touch with her friends or, especially, her kids. She believed that cocaine was involved and Marsha was in over her head. She had always loved speed and, as the use of cocaine grew more prevalent in West Virginia in the 1980s, it became Marsha's go-to drug. My mom was never certain that Marsha was selling it but to her it seemed very likely.
We had friends who believed she intentionally left. My mom was always dismissive of those theories. She couldn't imagine Marsha snitching on anyone she might have been involved with and going into witness protection or leaving her whole life behind to start a new one. In her mind, something bad had happened.
At 49, I am about the same age that Marsha was when she disappeared. Raising my own kids and reflecting on the unconventional way I grew up, I felt a pull to better understand the world in which I was raised and what happened to this person who meant so much to so many people.
So, I convinced my mom to make a podcast—to dive into Marsha's vast world, as well as our own, to hear the stories that people have been holding onto for 40 years. We always knew that Marsha's life was more interesting than her disappearance, but this is a story that can't be told without investigating what happened to her.
My mom and I talked to old friends, the police, musicians, former boyfriends, drug dealers, and business partners. We reached out to her kids, who were in their early twenties when she disappeared, but they said it was just too sad to talk about. We dug into old theories and uncovered new ones. My mom called us "accidental detectives".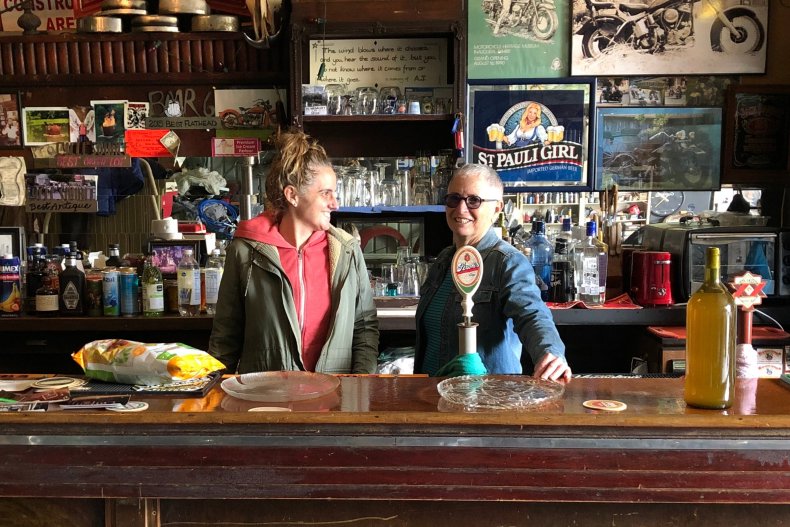 The more people we talked to, the more confusing the mystery became. Was this peace-loving social justice warrior who took care of so many people also selling hard drugs? Was she using her bar, The Underground Railroad, to hide and relocate women who were victims of domestic violence, or activists living underground? If so, could she have used this same system for herself? Was she involved with dangerous motorcycle gangs or conflicts with the local mafia? How is it possible that a 47-year-old local folk hero with two children of her own vanished without any trace?
We have learned that no-one ever knew the full Marsha. Over the course of making I Was Never There, every theory about how and why she disappeared has sounded plausible for a while, until we were challenged by the next one.
Making a podcast about Marsha has been an intense and cathartic experience, especially the deep processing with my mom about some of her own parenting choices. At times it can be overwhelming living in the past like this, yet it was often joyful reconnecting with the people and places from my childhood.
In the end, we love Marsha no matter what we've heard. Mostly, I just hope that if she's out there listening, she's enjoying the show.
Jamie Zelermyer is a New York-based producer and production executive. She currently hosts and produces the podcast I Was Never There with Wonder Media Network. She is also the President of the Board of Directors of New York Women In Film & Television.
All views expressed in this article are the author's own.