'My Friend Ghosted Me. This Is How I Moved On'
I had been with my partner for over 13 years when we broke up in 2009. It was a shock. I had thought we were going to get married and live happily ever after, but I was wrong.
After the breakup, I felt quite lonely and that there weren't many people I could talk to. Most of my friends lived in New Zealand, as my partner and I had spent a lot of time over there, and I hadn't really maintained my friendships where I lived in London.
Around this time, I reached out to Rebecca*. I had known her for nine years through a mutual friend but we had never spent any time just the two of us. We met up for a drink.
Rebecca had just split up from her husband. But that wasn't the only thing we had in common. I ran an IT company at the time and she worked on IT projects in banking. We both enjoyed talking about technology, and it was nice to talk about my business with somebody who understood it.
Both of us worked in male-dominated sectors, in what could be a hostile environment. It was quite ruthless. So it felt like we were two outsiders, taking comfort in each other.
I admired her bravado because I think it takes balls to work in a male-dominated industry, and that's what I really liked about her. I also thought she was funny and we found the same sorts of topics interesting: spirituality, books, theater shows, our experiences of living in India. No subject was off-limits.
We had a lot of fun together, too. We would go out for drinks and meals, and cook dinner for each other. As we had similar incomes, we could afford to go to nice restaurants and do activities like cookery courses that my other friends might have found too expensive.
Rebecca invited me as a plus-one to events she didn't want to attend by herself. There were some parties where I didn't know anyone there, so that was hard work. But I didn't mind because I thought, well, friends compromise, don't they?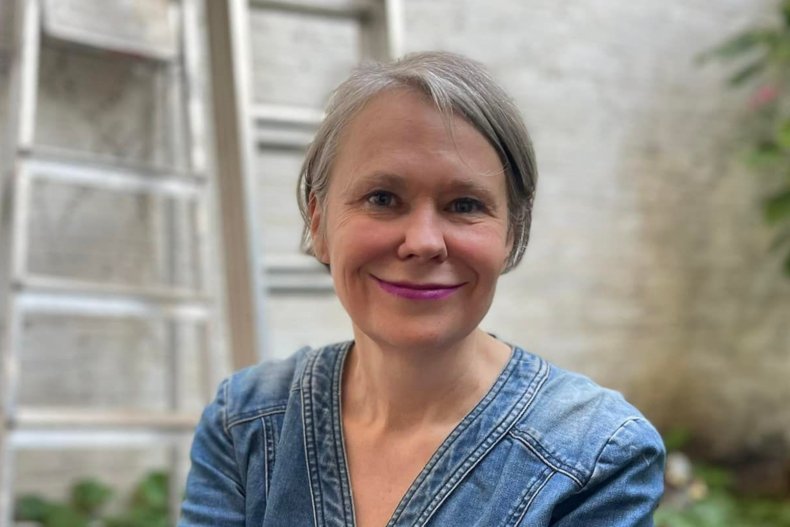 I saw Rebecca at least once a week. We were close. We could be open and honest with each other and talk about our hopes, our desires and our fears. We covered the sorts of topics I would have discussed with my ex. She was almost like a surrogate partner.
Looking back, I think we may have been co-dependent and over-reliant on each other, which was never going to end well.
I invited her to spend Christmas with me and my family in 2011. You had to know us pretty well get an invite, but I invited Rebecca because she couldn't be with her family and I didn't want her to spend the festive period alone. I thought we had a nice time together.
But the following September, we were in the back of a taxi when Rebecca said, out of the blue, "I'm not going to be available at Christmas this year." I was a little taken aback. Christmas was three months away and I hadn't even invited her yet. It was unexpected, and it felt like she had been holding back saying it for a while.
I felt her starting to emotionally pull away from me and I remember thinking: this is the beginning of the end. I didn't confront her or say anything because I thought I might be misreading the situation. But it turns out I was absolutely right.
Shortly after, she went on holiday for three weeks and I looked after her puppy. I made a joke on Facebook that I was going to miss the puppy when she left and that if I could keep her, I would. I don't think Rebecca realized it was a joke, as she commented on my post, "Well, if you're that bothered, you can have my dog." I emailed her and said it was just a joke, I hadn't meant it seriously, but she didn't reply.
It was very awkward when she came to pick up her puppy. She came in a cab from the airport, I handed over the dog and she gave me a bottle of brandy. She said, "That's payment. That's what I would have paid a dog-sitter." And that was the last time I ever spoke to her.
I sent her a couple of texts but she ignored them. It felt like being dumped by a boyfriend, that suddenly I wasn't good enough. I took it hard.
When you're dropped by somebody, with no explanation, you start to think: is there something wrong with me? Am I likable? What did I do wrong? It affected my confidence.
I was hurt because I had put a lot into our relationship. I wondered if I had been a "rebound friend" and I had just outlived my usefulness to her. It's been eight years and I still don't know what happened.
It took about eight months to really get over the break-up, but making some new friends helped. I joined a group of dog-owners who met twice a week in our local park. In this new social group, I became close to some people and we are still friends today. By making these new friends, I became more self-reliant and worked on building back my confidence.
The experience with Rebecca changed my attitude to friendships. Now, I enjoy my friendships for what they are and I don't have the same expectations. I don't have that co-dependency with anyone because I know that anything could happen to them. I can't rely on them to be there forever. Instead, I try to enjoy the moment and to enjoy my friendships while they last.
Polly Arrowsmith is a qualified accountant who founded the IT company Qube Managed Services Company in 2001. She is now a Director at Cyberpal.
*Name has been changed.
All views expressed in this article are the author's own.
As told to Katie Russell.