'My Hero Academia' Tabletop Card Game Coming in November
Shinobi 7, the company that brought Tokyo Ghoul and My Little Pony to tabletops around the world is now adding My Hero Academia to its catalogue this November.
My Hero Academia: The Card Game is an all-new tabletop game meant for two to four players. Each player must recruit a super-powered student to their Hero Agency. Players will need to select a student with the best combinations of Quirks to complete specific challenges and become the mightiest Agency.
The game will include 60 Student Cards, 60 Action Cards, 40 Mission Cards and 10 Recruiter Cards (along with the official rulebook).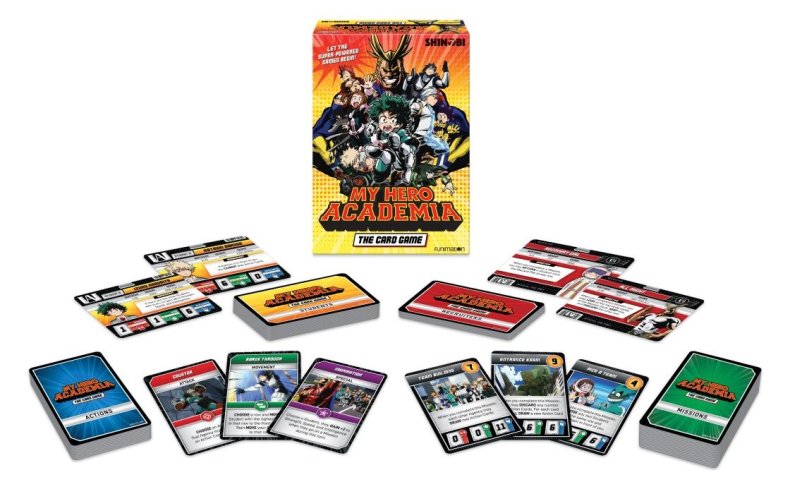 Shinobi 7 didn't reveal a specific release date for the My Hero Academia: The Card Game, but fans can expect it sometime in November and will retail for $24.99. If you want to get the release date news first, sign up for Shinobi 7's newsletter by providing your email address.
The My Hero Academia anime is currently in its third season and is available to watch with English subtitles and dubbed on Funimation, Crunchyroll and Hulu. The manga series is ongoing and released weekly in Shonen Jump. There are currently 19 volumes of the manga (13 available in English) distributed via Viz Media.
What do you think of the My Hero Academia card game? What other anime series do you want to see get the tabletop card game treatment? Let us know in the comments section below.