'My Hero Academia' Movie Connects to Manga, Says Creator
My Hero Academia continues to be one of the best new anime in recent history, and the series' first foray onto the big screen, My Hero Academia: Two Heroes, is being met with a lot of positivity after its premiere at Anime Expo last month. Still, fans are wondering: is it canon to the manga and anime?
In an interview with Japan's Toho Cinema T. Magazine, creator Kohei Horikoshi was asked if the My Hero Academia movie's story tied into the manga.
According to a translation from Twitter user @aitaikimochii, Horikoshi said, "I always wanted to include a chapter about All Might's past, or rather, I thought that I definitely need to write about his past. In the movie, the young All Might is shown studying abroad in America, and I thought this might not be something that could be brought up anymore in the actual manga story up until now, so I saw the movie as a chance to present this. Of course, without a doubt, the movie and manga are adjoined, and the movie is connected to the manga story that happens after it."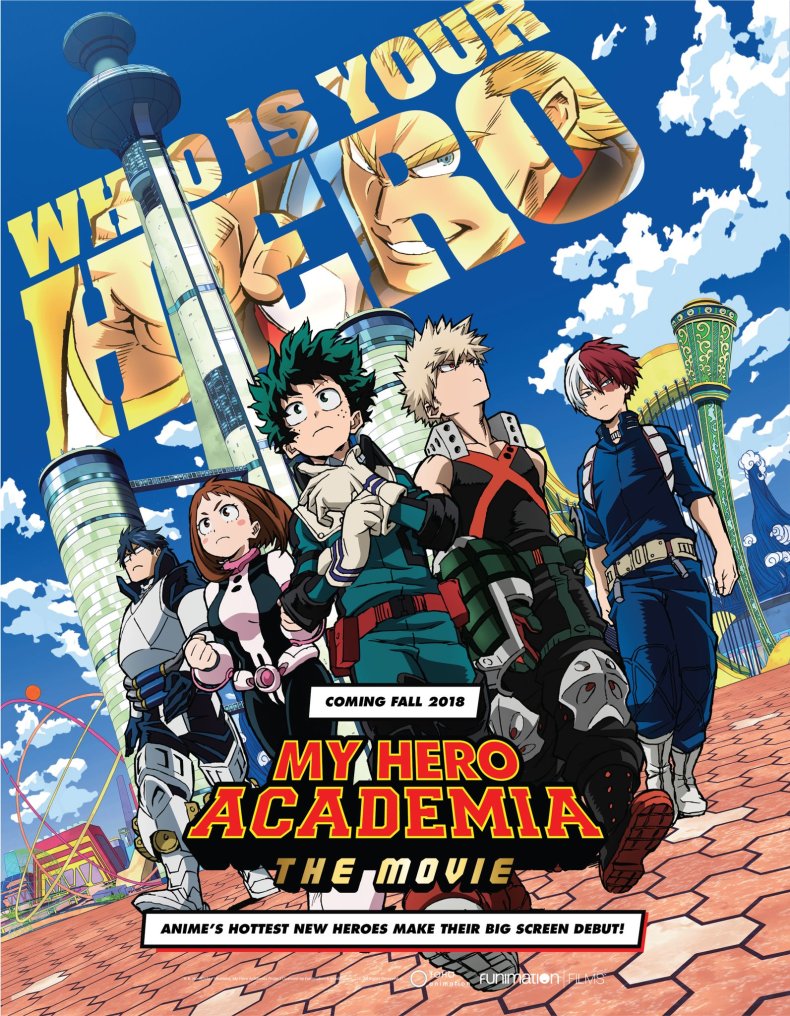 Funimation plans to bring My Hero Academia: Two Heroes to more than 400 U.S. theaters on five separate dates. On Sept. 26 and Oct. 2, the film can be viewed in Japanese with English subtitles. The dubbed version will be screened on Sept. 25, 27 and 29.
Here's the official synopsis for My Hero Academia: Two Heroes.
"The climactic finals are over, and U.A. is getting ready for the summer training camp. Deku and All Might receive an invitation from a certain person to go overseas to a giant artificial moving city called I-Island. This island, a kind of 'science Hollywood' that gathers the knowledge of scientists from around the world, is holding an exhibition called I-Expo showcasing the results of Quirk and hero item research. In the midst of all this, Deku meets a Quirkless girl named Melissa and remembers his own Quirkless past. Out of the blue, the impregnable security system the island boasts is hacked by villains, and all the people on the island are taken as hostages! Now, a plan that could shake hero society has been put into motion! The man who holds the key to it all is the number one hero and Symbol of Peace, All Might."
What do you think of Horikoshi's comments about the movie? Are you going to watch the film when it hits theaters? Let us know in the comments section below.