'My Hero Academia' Season 4 Release Date Confirmed in New Trailer
After months of speculation and teases, the release date for the fourth season of My Hero Academia was confirmed alongside a brand new trailer for the popular anime.
Season 4 of My Hero Academia has been confirmed to drop in Japan on October 12. Anime streaming services like Funimation and Crunchyroll have yet to officially announce if this season will be simuldubbed alongside the Japanese release.
Check out the trailer for My Hero Academia Season 4 below.
The latest trailer does not have English subtitles, however, the top comment on the above video is a rough translation from a fan. You can read their translation below.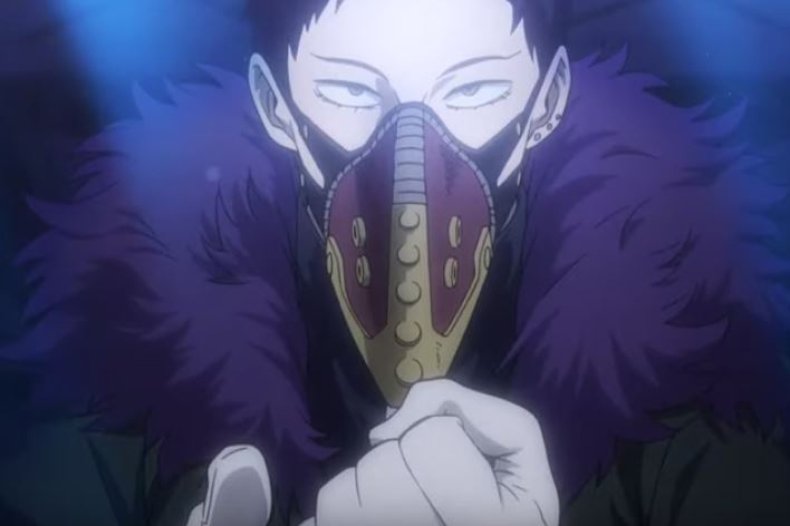 Midoriya: With the retirement of All Might, there's anxiety that spreading vaguely. Before long, it becomes reality. It's expanding further.
Mirio: If you want to be strong, open the way by yourself.
Midoriya: If I just adjust my steps with everyone, then I won't be able to become the top. Cut open the way by yourself, Midoriya Izuku!
Sir Nighteye: Regarding the problem of a symbol, people yearn for a dazzling light for it, not a faint one.
Overhaul: Right now, there's no ruler in bright place or dark place. So, who's going to be the next ruler?
Shigaraki: So what are you intending to do?
Eri: Don't... Don't go.
Mirio: The second we donned our costume and [went] out on the town, we...
Midoriya: We are heroes.
Overhaul: I'll break it if you refuse. The roots of my plan have already laid out across the country.
Midoriya: I'll absolutely save that child.
This upcoming season will be based on what's widely considered one of the best story arcs of the manga so far. This season will follow the UA students as they continue their studies to become full-fledged heroes.
However, the League of Villains are still up to no good and will align themselves with this season's big bad, Overhaul. Many students will have a chance to shine, including UA's top students, "The Big Three."
The first episode of My Hero Academia Season 4 will premiere at Anime Expo on Saturday, July 6. The premiere will go live at 10 a.m. PDT at the Los Angeles Convention Center where Kaori Nazuka, the Japanese voice actor of Toru Hagakure will appear alongsideEnglish voice actors David Matranga (Shoto Todoroki), Patrick Seitz (Endeavor) and Ricco Fajardo (Mirio Togata).
What do you think of the latest trailer for My Hero Academia Season 4? Let us know your thoughts in the comments section below.