'My Hero Academia' Season 5 Episode 3: Release Date and How to Watch Online
Season 5 of the My Hero Academia anime is well underway with the start of the training arc between Class A and Class B.
Episode 3 of the fifth season of the popular anime is set to premiere this weekend in Japan and overseas on various anime streaming services. The big hook of this season is the clash between the two freshman classes of UA High, Class A and Class B.
The title of the third episode is "Clash! Class A vs Class B" and will mark the start of the training battle between the two freshman classes and by the looks of the preview, shown below, there will be a mysterious student joining them.
Readers of the manga will already know who appears, but we'll leave the surprise for My Hero Academia anime-only fans to discover.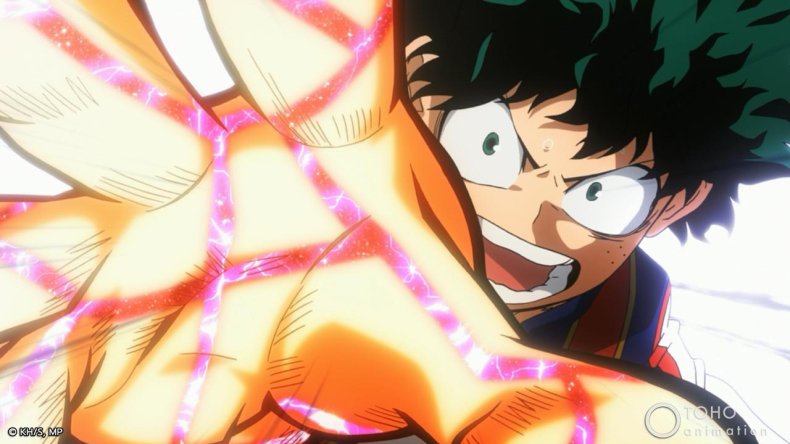 WHEN DOES MY HERO ACADEMIA SEASON 5 EPISODE 3 AIR
The third episode of My Hero Academia Season 5 will air Saturday, April 10. Fans will be able to watch the latest episode at 5:30 a.m. EDT on the following streaming services.
FUNIMATION
My Hero Academia Season 5 can be watched every Saturday on FunimationNow.
Every episode is available on the Funimation app in the U.S., Canada, the U.K. and Ireland. Australia and New Zealand can watch My Hero Academia via AnimeLab.
As for the English dub, Funimation confirms that the episode will drop after the Japanese broadcast, but more details are forthcoming. We'll update this section with exact timing when we learn more.
To watch all of these episodes online, you can sign up for FunimationNow, which currently offers a free trial. You'll need to register a form of payment but the first 14 days will be free, just in time for the Season 5 premiere.
FunimationNOW is available on iOS and Android devices, as well as in the Nintendo eShop, PlayStation Store and Microsoft Store, if you want to watch it on your home consoles.
CRUNCHYROLL
If Crunchyroll is more your speed, the anime streaming service will also have the fifth season of My Hero Academia every Saturday.
My Hero Academia Season 5 will appear on Crunchyroll in the following countries: the U.S., Canada, the U.K., Ireland, Australia, New Zealand, South Africa, Central America, South America, the Caribbean. If fans in Iceland, Sweden, Norway, Denmark and the Netherlands want to watch, they'll have to become Premium Members.
Crunchyroll does run ads if you choose to watch the non-premium version, but the platform is offering a 14-day free trial of its premium service. Like with Funimation, you must sign up for an account and give a form of payment.
Anime fans can watch My Hero Academia on Crunchyroll on the PlayStation 4 and Xbox One, as well as on iOS and Android devices.