The theatrical premiere of My Hero Academia: Two Heroes is here! The first movie of the most popular anime in the world hits theaters on Sept. 25 and serves up more adventures with Deku, Bakugo and All Might.
Newsweek has obtained an exclusive clip of My Hero Academia: Two Heroes from Funimation ahead of its theatrical release, which you can see above.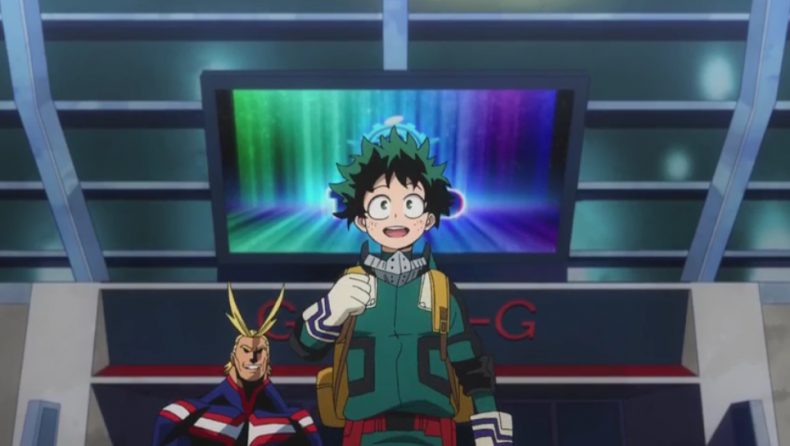 In the clip, All Might and Midoriya arrive at the I-Expo, an island where Quirks are unregulated. While the island is full of people with Quirks, All Might is still the number-one hero and the crowd treats him as such when he arrives.
My Hero Academia: Two Heroes can be seen in theaters from Sept. 25 to Oct. 2. The English dub will be shown on Sept. 25, 27 and 29, while the Japanese audio version with English subtitles can be seen on Sept. 26 and both dates in October.
More than 500 theaters across the U.S. and Canada will have the My Hero Academia movie and you can go to the Funimation Films site to find a venue near you.
Here's a synopsis of the My Hero Academia film.
Deku and All Might receive an invitation to I-Expo, the world's leading exhibition of Quirk abilities and hero item innovations!Amid the excitement, sponsors, and pros from all over, Deku meets Melissa, a girl who is Quirkless just like he once was. Suddenly, I-Expo's top-of-the-line security system gets hacked by villains, and a sinister plan is set in motion. It's a serious threat to hero society, and one man holds the key to it all—the symbol of peace, All Might