'My Husband Was Cheating. This Is How I Found Out'
I felt a gut punch when I saw my husband's email, which had been left open on his computer. He was on a work trip in central Florida and I was in our office at home in Los Angeles, getting some papers out of the filing cabinet when I kept hearing pinging sounds from his computer.
I walked over to it and in his email was an Uber receipt for a journey to Miami from the town he was in for work. I couldn't understand why he was in Miami but soon found the answer in the trash box of his emails, where I discovered several more receipts confirming his whereabouts over the past few months. They ranged from stays at the Four Seasons hotel we used to frequent, not far from our house, to shopping sprees and other replications of dates he had taken me on.
A receipt would come in and then it would be sent to his trash box about 10 minutes later. The evidence was all there—my husband appeared to be having an affair.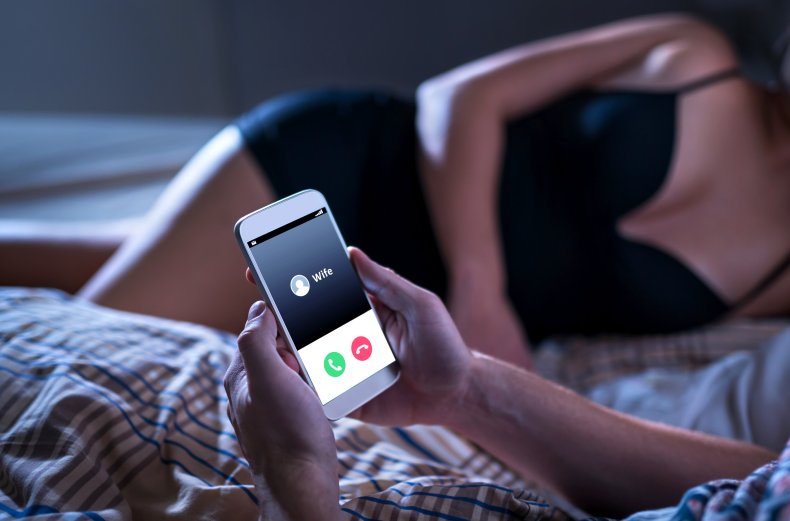 I called the Four Seasons and managed to find out the name of the other guest who had stayed with my husband. I looked her up on Instagram and saw that she was in Miami. She was very young-looking, wearing very minimal clothing in all of her pictures. I Googled her name and found her on an amateur modeling website, which showed she was 19 years old, seven years younger than my now ex-husband was at the time.
I had been unhappy for so long in our marriage and I wasn't really in love with him anymore. But it was very jarring to get that confirmation of the affair, which I later learned had gone on for six months, because this was someone who promised to protect my body and my heart.
My ex and I got engaged in 2013 after he proposed to me under a waterfall in Maui, Hawaii. We got married in 2015 when were both so young—I was 23 and he was 24 at the time.
I had no idea about his affair before the day I started gathering evidence, but there were red flags in the relationship. I was working as an actress at the time and from the very beginning of our relationship, before we got engaged, he was never okay with my career. He would get jealous all the time and didn't seem to trust me to be around other people. We were caught in a cycle of him getting jealous and then doing some grand gesture to say he was sorry, from a shopping spree to booking a vacation. The dynamic was very toxic.
Before that particular Florida trip, we had had a huge fight. Even though I needed some space from him, it was still odd that I wasn't going along to Florida. I'd joined him for the past four years to watch him in his role as a sports coach. I recall money was blamed, but I assumed it was because we had been fighting a lot.
After seeing all those receipts in his email, I created a fake Snapchat account to follow the woman he was with. My friend and I basically watched, via Snapchat, as their entire lavish weekend in Miami unfolded.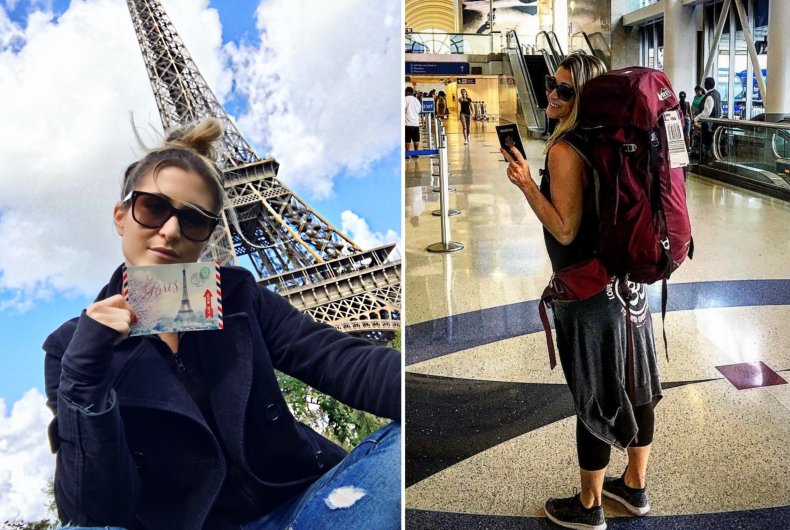 When he flew back to Los Angeles from Ohio, he spent a couple of days at her parents house, without telling me that he was back and later said he wanted to talk. By the time he arrived at the house, in June 2017, I had a process server waiting who handed him the divorce papers.
Our divorce was finalized about a year later. I remember driving away from our house feeling like this was the best thing that could have happened in my life. I was ready for a new start.
Shortly after the divorce, I reconnected with a guy named Javier, who is a pretty well-known actor I met at an industry party six years earlier. We'd only been on two casual dates at the time we first met, but he came up on my Instagram feed after the divorce. We felt this instant strong connection when we met again and our relationship went from zero to 100 very quickly.
On the night of our second date after reconnecting in 2017, he said he was traveling through Italy for a month and asked me to join him. He said he was leaving on September 4, which would have been my two year wedding anniversary. Then he said he was coming home on October 4, which is my late father's birthday.
I thought: "Okay universe, I hear you. I'll go on the trip." So I booked my ticket to join him.
Everything felt amazing in the month leading up to our Italy trip. I met his family in Los Angeles who said they'd never seen him in the way he was with me. It all made sense, that I had to get out of my marriage so that I could meet Javier.
When I was with Javier, I realized that I married my ex because he felt like a safe option, rather than being someone I was in love with. I lost my dad when I was six and my high school sweetheart when I was 18. I always had this fear of abandonment and of being alone after their deaths and hadn't ever experienced a sense of deep love. And what I had with Javier was the love that I never came close to having in my marriage.
But 48 hours before we had to get on the plane to Italy, Javier broke up with me, saying he needed to go on this trip by himself. I was completely devastated. He broke my heart in a way that my husband never could have.
Sitting on my bed in a pool of tears, I thought I can either stay at home heartbroken or go traveling. I had always wanted to go to Europe, so I decided to do the trip by myself.
Javier and I flew together on the flight we were booked on and we were weirdly okay. Even though my heart was broken, I could see that it was all happening for a reason. This trip was the universe forcing me to deal with my fear of abandonment and to be by myself in a very very big way.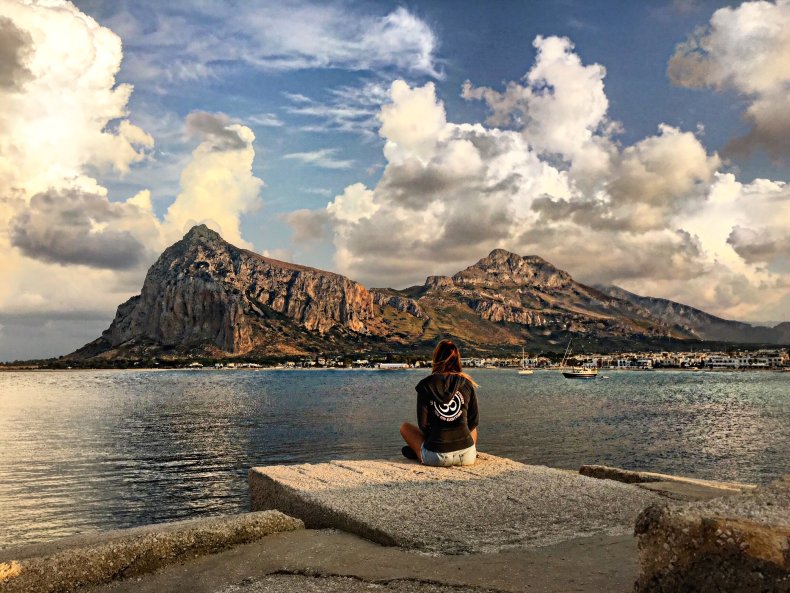 He went on to Rome from London, while I started my Europe trip in London, traveling to six countries in a month. I decided to work on a book about my experiences of relationships and wrote the bulk of it during this trip.
It wasn't like I had a book deal in place, but I knew from the first day of my trip that I wanted to write one. I knew this was going to be something really big in my life and that I was going to help a lot of people. Writing during flights and trains between different cities, it really felt like therapy for me.
After London, I went to Amsterdam, Paris, Barcelona, Mykonos, Rome, and Sicily. Among the most seminal moments of the trip were the conversations I had with people I met in Barcelona, who really made me feel seen and helped me see the situation with Javier for what it was, instead of trying to protect him or romanticize it.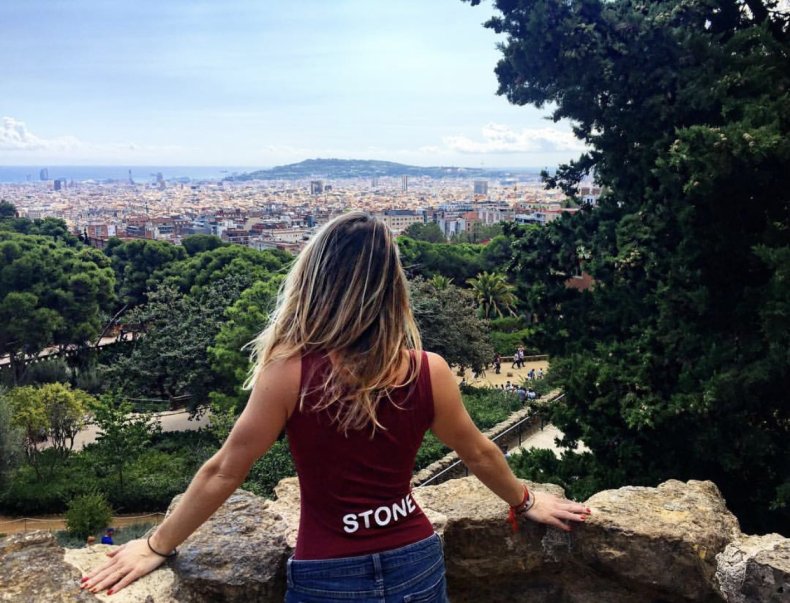 This trip changed my life and I came back as a completely different woman in all of the best ways, even though there are a lot of emotional difficulties that I still have to deal with.
Splitting from Javier absolutely broke me but I'm thankful for what that relationship gave me. I have no hatred towards my ex-husband either. He's just a character in my story and I'm very grateful that he's in my past. I'm a big believer that everything happens for a reason and my life is a blueprint example of that. The trip through Europe taught me how to love myself again, get rid of some of my abandonment fears, and allowed me to connect with women around the world.
Do I still believe in love? Oh, 100 percent. And if I could go back in time, I wouldn't change a single thing. Because if I had not gone through the cheating and the heartbreak, I wouldn't have had this story that ended up touching so many lives.
I've learned that whatever you're going through, be it heartache or grief or whatever else, there is a light at the end of the tunnel and it is more beautiful than you could ever imagine.
Gabrielle Stone is the author of Eat, Pray #FML and The Ridiculous Misadventures of a Single Girl, which are both available on Amazon. She is the host of the FML Talk podcast, available on Spotify and Apple.
All views expressed in this article are the author's own.
As told to Soo Kim