'My Mom Died The Day After I Told Her I'd Finally Found Love'
When I was younger I was lucky that my parents didn't put any pressure on me to grow up and settle down. Throughout my adult life they were just happy that I was happy, but hitting 40, with a string of failed relationships under my belt and friends around me getting married and having kids, I knew that something needed to change.
By the age of 42, I'd spent over 20 years living and working in London. It would be accurate to say that the motto "living to work" applied to me. I had a great career in the music industry, an incredible network of dear friends and was close enough to my childhood home to visit Mom whenever I wanted. Being an only child we were extremely close and we always joked that she lived vicariously through me. My silly showbiz stories made her immensely proud but also kept her feeling "in touch" in her more advanced years.
Then the unthinkable happened, Mom was diagnosed with amyloidosis, a rare disorder that causes protein cells in the body to increase at a rapid rate. They were filling her lungs making it harder and harder to breathe so her active life of long dog walks and active holidays were abruptly brought to a halt. Hers was rare, misdiagnosed for years, so by the time she started the chemotherapy that is used to treat the disorder, she had already deteriorated. The light in all this was that with chemo, we were told her disorder wasn't terminal, but that she'd need to make some major life changes. So I never imagined she'd lose her fight with this disease. Mom was superwoman, never even getting as much as a sniffle in years.
Meanwhile, during the summer of 2017 I made some changes to my life in order to meet new people; I felt my social circle was getting rather insular. Rock climbing was one hobby I took up and it was at an event that summer, when I'd almost given up on love that I met Marcus. We sat around a campfire full of lots of outdoorsy types and just got chatting. When we messaged the next day and he actually texted back and wanted to meet I couldn't believe my luck. The only snag was that there was more than 100 miles between us. But just two months later, we had seen each other almost every weekend and it dawned on me how easy, simple and extra special the relationship was. After just three months together he met my mom, and when he completed her extensive "to do" list of domestic chores I felt like he'd probably impressed her.
Fall of 2017 was bittersweet on so many levels. Marcus and I were going from strength to strength whilst back at my childhood home, called Nettlefold, my mom was wasting away before my eyes. That sparkle and fight she once had seemed to be diminishing; the chemo was relentless and taking its toll.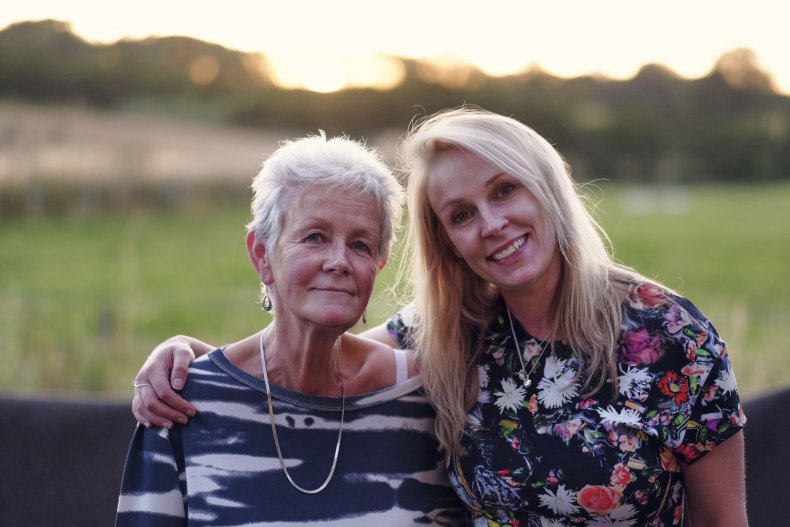 During the early winter of 2017, almost six months into our relationship, Marcus and I were starting to discuss how we could be closer together; who would make the compromise and move and how could we make that work with our respective jobs. We knew that the next step was imminent however being in west London, with my mom unwell and currently just 45 minutes away in Surrey, I couldn't imagine how I could move. I had to get back to her every week to help her with chores, hospital appointments. I'm also an only child—my mom and dad had separated when I was a child—so I didn't have a sibling to share those responsibilities with.
Christmas during my adult life had never been something I looked forward to. Being an only child, and single, seeing all my friends with their new husbands or going back to their families for fun and games made me pine for a bigger family of my own. Her sickness that year had only increased the dread. All those feelings were coming to the fore as, on December 21 that year, I travelled to Mom's for the festive season.
On December 22, I'd cooked Mom one of her favourite meals, but she really wasn't feeling at all well. She was sick, exhausted and just fed up. We sat and watched TV as she dozed and it was then I decided to mention about the year ahead; that Marcus and I wanted to move in together. I knew I loved him and that he was the one I wanted to build a future with. I played down the move a little as I didn't want her to think I was deserting her but she just said "wow." The relief I felt that moment was mixed with complete joy.
Waking up on December 23 seemed like any other day; I popped my head in to check on Mom and she was sleeping, so I walked the dog, phoned my dad for a chat and then had breakfast. Only after another hour or so did I go back into Mom's room to realize that she wasn't going to wake up. After some wonderful support from local friends, I called Marcus and he rushed back to meet me in London. But our first Christmas together was shrouded in grief.
It wasn't until after her passing that my godmother and best friend of my mom, confessed to me that after that one meeting my mom apparently "knew" that I was going to be OK with Marcus by my side.
Losing a parent is a common, yet devastating, experience many of us go through at some point in our lives. But I felt that I was closing one chapter of my life just as the next one to start and I couldn't carry on with my life the way it was any longer. Within months, I had moved out of London to Oxfordshire with Marcus and the following Christmas I found out that I was pregnant, about to start a new family of my own.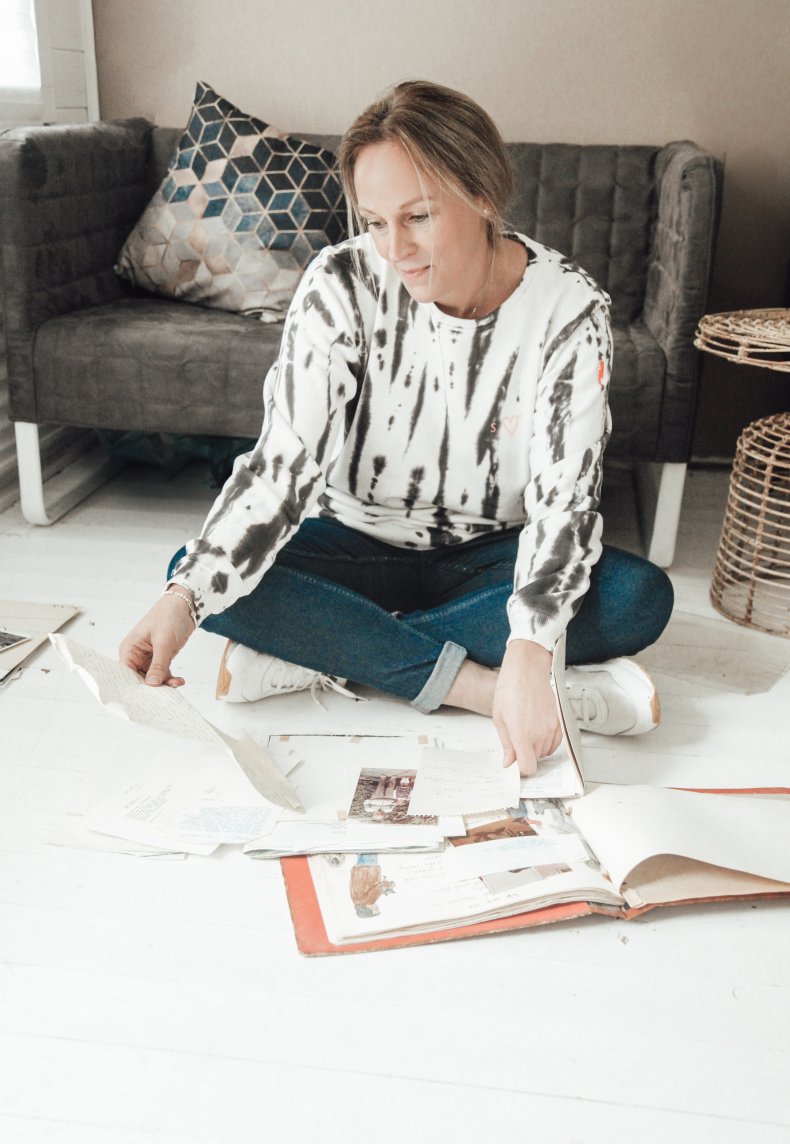 On clearing out my mom's loft at Nettlefold, I came across stacks of old poems my grandad had written for me as a little girl. The moment was serendipitous. I had always had a wonderful relationship with him and I was transported back to my childhood just as I was about to bring a new child into the world.
I felt compelled to do something positive with those words, to remind us all of the importance of family and beauty of the childhood imagination, and so I started my own business and named it Nettlefold after the family home.
Losing a parent at any age is unbearable, but I lost my mom just as I was about to embark on an exciting new chapter of my life that I couldn't wait to share with her. Yet from that sadness came an unbelievable life change and a new family journey.
My little boy won't ever get to know his Grandma which so often fills me with such sadness, but I'm keeping her memory alive through sharing my childhood with him, of those happy days spent at Nettlefold.
Zoe Wheeler lives in Oxfordshire with partner Marcus, toddler Roman with Conan the dog and Lily the cat. She still dabbles in the music industry, working in music video production whilst she builds Nettlefold, selling greeting cards, stationery and other happy gifts; reminding us all to send a card and stay connected to family. You can follow her on Instagram @nettlefoldhome.
All views expressed in this article are the author's own.