'My Mom Hid That She Was Gay Until She Died'
My mom was not a "regular mom." An ice queen beauty with corn coloured hair that flashed gold in sunlight, she was a private, secretive person with the most dazzling smile. You couldn't take your eyes off her when she walked into a room. When my brilliant father met her in 1954, he was a Cambridge University classics scholar—the only person in his family to go to university at the time—and she was a secretary working in his father's furniture sales room. It was love at first sight.
"He saw her, she saw him, they both blushed and that was it," is how my aunt Judy, who worked in the same saleroom, described my parents' first encounter.
Mom and Dad married as soon as Dad finished his law studies, around the time he set up his law firm in Doncaster, England. My mom, pregnant with me, typed letters for pretend clients, in preparation for the real ones that eventually came along. And my brother David was born two years later.
Dad became a successful lawyer; he was president of the Yorkshire Union of Law Societies for over forty years. With the fruits of his hard work he bought Slade Hooton Hall, a mansion built in 1689 in the reign of King William III and Queen Mary II, as our main family home, with a holiday cottage in Cornwall and an apartment in London.
From the outside, we looked like the perfect family. But inside, tensions simmered and silences hid what was really going on. Mom used to like to have her hair cut short at the hairdressers. Whenever that happened, my dad wouldn't talk to her for four days. It was a rule we all understood, though no-one spoke of it.
Mom and Dad rarely touched one another unless there was a camera pointing at them. Then they smiled, occasionally Dad might even put his arm over Mom's shoulder. But, I can't remember them cuddling or kissing one another when we were growing up.
They were liberal and cultured though; holding big parties when Spanish wine flowed and my mom cooked elaborate feasts. Several openly gay friends, men and women, came to their parties including Gwen, a long term female friend of my mom. I never thought anything of it. My friends envied me because my parents let me watch pop music on television. But while we were culturally progressive—it was normal for us to talk about ground-breaking books like Germaine Greer's The Female Eunuch—we never discussed feelings.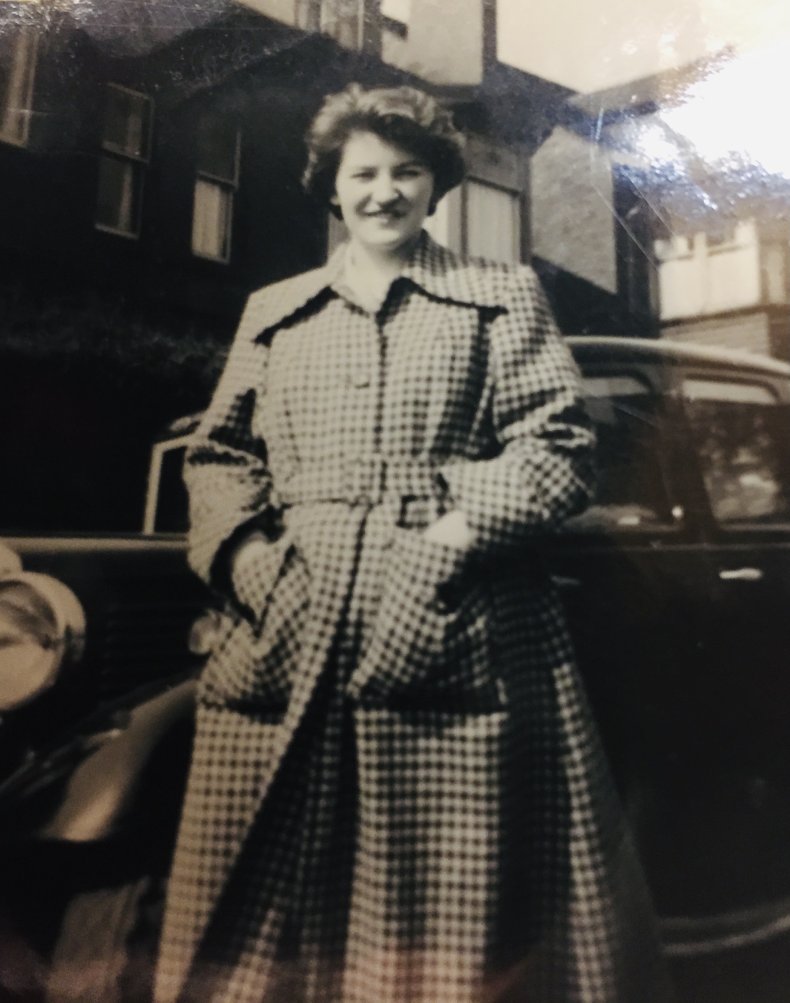 There were also strains between my dad and my brother. They were very different, with my brother more interested in motorbikes and engineering. So, arguments often erupted between them, while I tried to keep the peace.
Eventually, I followed in my father's footsteps and trained to become a lawyer too. But, when I was away in the U.S. in 1981 for a long vacation after my legal exams, tragically my brother died by suicide, something which my father could never accept. Dad said that there had been an accident, but I later discovered what had actually happened. I promised myself that one day, when my parents had died, I would document the truth of my brother's death, to lift the shame that had surrounded it.
Mom and Dad became a more tightly knit couple, yet now they were bound by such sadness. I recall wondering aloud once whether there had been any problems between them. Mom answered firmly: "Your father doesn't 'do' divorce."
She was being truthful; my parents stayed married for nearly 59 years until my father's death in July 2014. Three years later, on December 21, 2017, my mom died unexpectedly, just eight days after she'd moved into a care home.
Amongst her belongings, I found a white envelope with Mom's handwriting on it. She'd written: "I am and will always not be the same but be different—not the norm." I read on, transfixed. "I don't understand why I'm different. It's not a talked about subject. It's 2017, and in a little village no one ever mentions it. I wonder how other lesbians cope?"
Lesbians? What was Mom talking about? My feelings zigzagged between denial, amazement and shocked amusement. In her handwritten note Mom named the women she had relationships with, including Gwen, who'd attended those parties when I was growing up. After talking with my kids—who thought it was very cool to have a gay granny—and my aunt, who likewise knew nothing, I wrote to Gwen by email and asked her if I could talk to her. She responded that she had been waiting all her life for me to reach out and that she would be happy to answer any questions I had.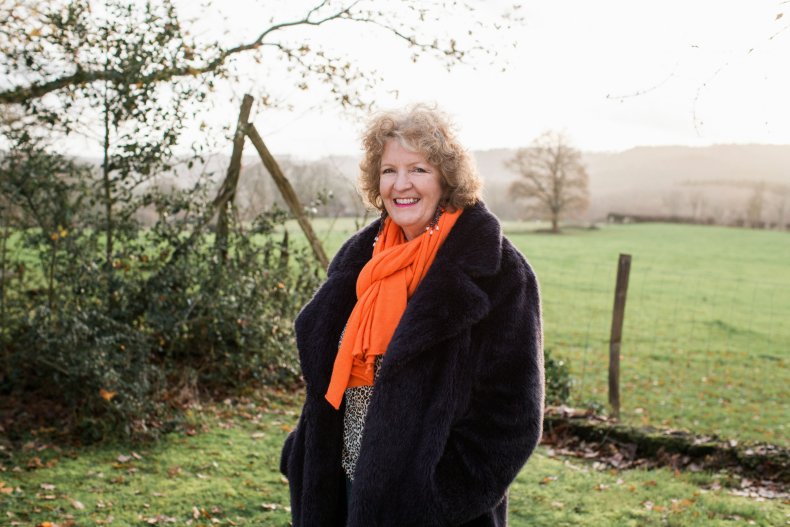 What followed was the most extraordinary journey of revelations. Mom and Gwen had a relationship lasting over four years in the early 1950s and even moved to London to rent an apartment behind Harrods in Knightsbridge. My grandmother—my mother's own mom—came down to London insisting that my mom "stopped these dirty deeds" and came home to Yorkshire to get married. My mother did what was asked and shortly after, met my father. Gwen explained that she and my mother had not continued a sexual relationship once my mom married, but she told me that Mom had other affairs. Gwen didn't know whether my dad had any inkling of these extra-marital relationships, but she suspected he must have.
I have often wondered whether my mom planned to tell me the truth about her sexuality before she died? Perhaps she did. I wish she'd had a few extra days and used that time to tell me. But my mom was always a secretive person.
Nowadays I'm at peace with what happened. I decided to write about my mom's secret as well as my brother's story. Writing a book has helped me see my past more objectively; through clearer eyes.
I wish my mom could have seen how my children, myself and my aunt met her truth; with open hearts and acceptance. She could have felt loved and accepted for who she really was, the deep, true core of herself. Maybe she can see that from wherever she is now. If I could speak to her now, I would say this: I love you, Mom.
Helen Garlick writes, trains and speaks about the healing power of talking. Her book, No Place to Lie is published by whitefox and is available from Amazon and other booksellers. Helen's YouTube channel Hello! It's Better to Talk has new episodes uploaded on Wednesdays at noon GMT.
All views expressed in this article are the author's own.