After My Mom Survived Sandy Hook, I Lost the Luxury of Ignoring Gun Violence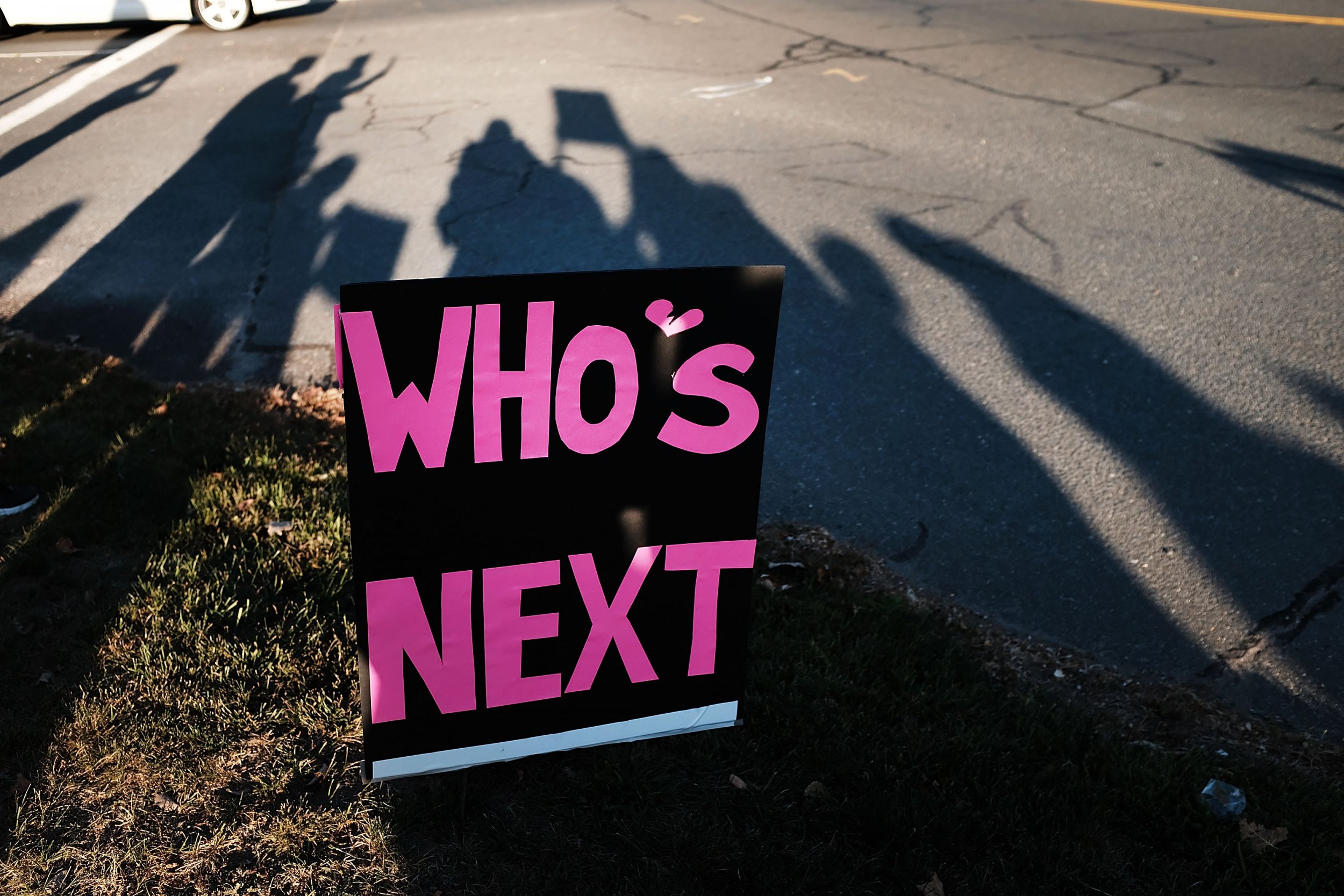 Perhaps you've heard the news of the latest school shooting in America.
On Tuesday morning, a 15-year-old student walked into Marshall County High School in Benton, Kentucky, armed with a gun. He opened fire on his fellow classmates. Within minutes, two students had been fatally shot and 18 more were wounded.
What you may not have heard is that this was the third school shooting at an American high school within the span of two days.
On Monday, a 16-year-old student reportedly shot and wounded a 15-year-old student in the Italy High School cafeteria in Texas. Hours later, a 14-year-old was shot in the parking lot outside the NET Charter High School in Louisiana.
Although gun violence takes many forms in our everyday life, we often only hear about mass shootings on the national level.
I understand the temptation not to acknowledge the complex urgency of the gun violence crisis; the alternative requires admitting that we live in a country that tolerates it when students—and educators—are gunned down in their schools.
But after my mother survived the shooting at Sandy Hook Elementary School on December 14, 2012—in which 20 6- and 7-year-olds and six educators were shot and killed, and another two educators were wounded—I no longer had the luxury of apathy.
On that day, my mother had been the librarian at Sandy Hook for nearly 10 years. I remember her excitement in the days before the shooting; she had been hard at work on a lesson plan to teach her fourth-graders the importance of gathering reliable sources for information. My mom had just started teaching that lesson when she heard the gunshots ring out.
Within seconds, she and her staff jumped into action. They herded their students into a closet and barricaded the door with a file cabinet to keep them safe from the gunfire.
Meanwhile, my mom created as many obstacles as possible between the doors and those children—in case the shooter made his way into the library—rolling book carts and printers in front of the door to block the path.
My family wouldn't know for several hours if my mom, her staff or any of her class had survived
the shooting. Later that day, my mom's actions and those of her colleagues were broadcast around the globe, and our previously unknown, sleepy little Connecticut town was thrust unceremoniously into the spotlight for the entire world to see.
As the details of the shooting in Kentucky were unfolding, I was struck by how Marshall County school board chairman Randy Travis responded to the news. He said, "In a small town like this you don't think anything like this would ever happen here … but it did."
I've heard these words before.
I uttered these same words while I was processing our own community's shooting. I, too, had mistakenly believed that tragedies like gun violence only happen when people are in the wrong place at the wrong time.
Children and educators are supposed to be safe in their schools. And on the morning of the shooting at Sandy Hook, those students and educators—and my mom—were all exactly where they were supposed to be. But I was forced to confront the harsh reality that gun violence can—and does—happen anytime, anywhere. Even an elementary school.
Believing otherwise—that gun violence could never happen to you, someone you know or your community—is dangerous. We can no longer afford to be indifferent about gun violence. We cannot only express outrage when a shooting makes national headlines.
Every day in America, gun violence claims 96 lives and injures hundreds more. The gun homicide rate in the United States is 25 times the average of other high income countries.
Lives are at stake. We can no longer passively ignore everyday gun violence in our public discourse. Don't wait like I did until gun violence hits too close to home before expressing your outrage. Make your voice heard and channel your anger into action. Be part of the solution to ending gun violence in America.
Ashley Cech is a survivor program associate at Everytown for Gun Safety. Her mother worked as the librarian at Sandy Hook and survived the mass shooting on December 14, 2012 with a classroom of kids in her care.