My Morning Jacket Will Only Play Three 2019 Shows, Played Only One In 2018
My Morning Jacket fans are in for another slow year from the band, who have announced they'll only play three shows in 2019. The band played just one show in 2018, when they headlined their self-made festival, One Big Holiday.
In 2019, the band will perform two nights in a row, Aug. 2 and 3, at Red Rocks Amphitheater in Morrison, Colo. and one show at Forest Hills Stadium in New York on Aug. 10. The band clarified "These are the only planned live dates by the band in 2019," in a statement announcing the sets, released on their website.
Presale tickets will be available Dec. 4 at 10 a.m. local time, and general public tickets will be on sale Dec. 7 at 10 a.m. local time.
The shows also include VIP Ticket options, available with the presale tickets, which give fans more than a backstage experience. Travel package options are available, and all VIP ticket holders will be allowed a "pre-show culinary experience" with Patrick Hallahan, the band's drummer.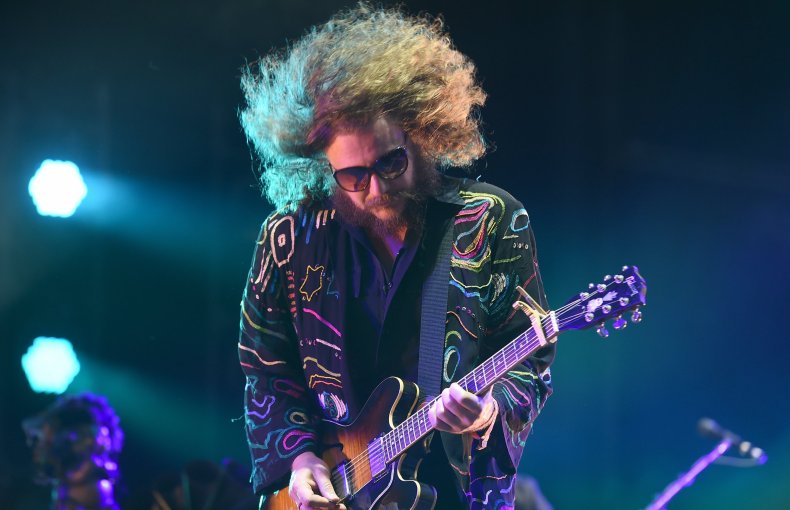 My Morning Jacket formed in 1998 in Louisville, Ky. They released their first album, The Tennessee Fire in 1999. 2001's At Dawn received recognition in an international market, and their most recent album,The Waterfall, was published in 2015.
Lead singer Jim James revealed a new album is in the works in a January 2017 conversation with Rolling Stone. During the interview, James revealed he was taking a slower approach to life, walking and doing pilates, and spending time with his LA roommates: two giant tortoises living at his Los Angeles Airbnb.
"There are two 40-year-old giant desert tortoises that live here, and they've been amazing to live with," he told Rolling Stone. "They don't need you, but they also enjoy being around you. They're so content to do very little, and I'm trying to learn from them: 'You're just gonna climb out of your hole and sit in the sun?' 'Yeah, that's all I'm gonna do today.'"
My Morning Jacket has cultivated a devoted following in 18 years, despite never having had a viral hit. "We've never had a hit single or sold millions of records, but we've had enough success," said James.
"So much of music is a product. People don't realize what goes on behind the scenes. It's like some big evil computer spitting all this shit out. Music is like food. Nothing is sustainably raised, everything is ground out in horrible factories. Why can't record companies reference Dark Side of the Moon or the Beatles? We could grow organic music again that would feed people forever."