My Radio Audience Made Me Realize Why Hillary Clinton Lost Pennsylvania. Joe Biden Should Listen In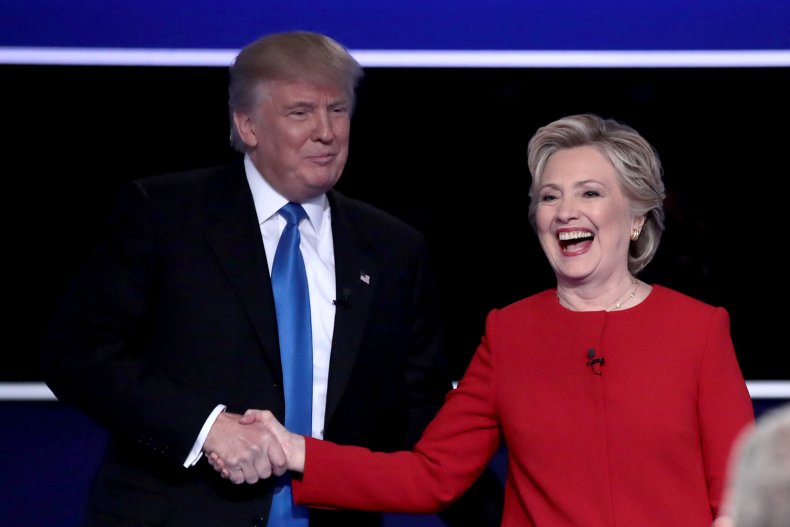 It took time, patience and a willingness to listen, but I believe I can finally answer the following question: Why did Hillary Clinton lose the 2016 election?
The answer is simple: Words matter.
"Hold up Barsky! Donald Trump said a lot of horrible things in 2016! If words mattered, he wouldn't be president," said everyone who still can't believe Clinton lost.
I'm going to take this a step further. I'm about to tell you the exact moment Clinton lost. It's a moment everybody has seen and heard. I don't have inside information, but I do have perspective that I believe will lead to a better understanding.
On Election Day in 2016, my wife, my children and I walked to our polling place, inside Saint John's Episcopal Church in Roseville, California. We voted for Clinton, went home and watched Donald J. Trump win the election to become the 45th president of the United States.
Yes, it was a surprise. In May, another unexpected surprise. Ten years after the morning radio show I launched in Harrisburg, Pennsylvania, had been recruited to Sacramento, California, I was told, "We're going in a different direction."
That was the end. It sucked.
My wife and I decided to move back East. Our immediate families were still in Pennsylvania and New Jersey. This was an opportunity for our kids to grow up near family. It just made sense.
The fact that my mother-in-law offered to let us live with her rent-free until we got back on our feet was an incredibly kind and generous gesture that also made the decision that much easier.
Before heading back East, we made one last trip to Disneyland. A week later, our cross-country trip was over. We were back home in Pennsylvania.
For dramatic effect, I'm going to hit fast-forward: I got a new job.
I was hired to host a news talk radio show on Wilkes-Barre/Scranton's Rush Limbaugh affiliate, WILK News Radio. Could a 24-plus-year Top 40 radio veteran who'd interviewed Justin Bieber, the Jonas Brothers and many WWE superstars succeed talking news and politics? We were about to find out. "The Jason Barsky Show" launched in September of 2018.
Every morning between 9 and noon, I'm figuratively in the trenches, talking news and politics in arguably the most important area of the most important swing state in America.
Northeastern Pennsylvania is home to Luzerne County (population 317,417), which voted for Barack Obama in 2008 and 2012 but flipped hard for Donald Trump in 2016.
What does it mean to "flip hard?"
In the 2008 and 2012 elections, Obama won Luzerne County by 11,365 votes and 5,982 votes, respectively. In 2016, Trump won by 26,237 votes. It wasn't even close.
Trump's shocking Luzerne County landslide was key to him winning Pennsylvania and the 20 electoral votes that pushed him over the finish line and into the White House.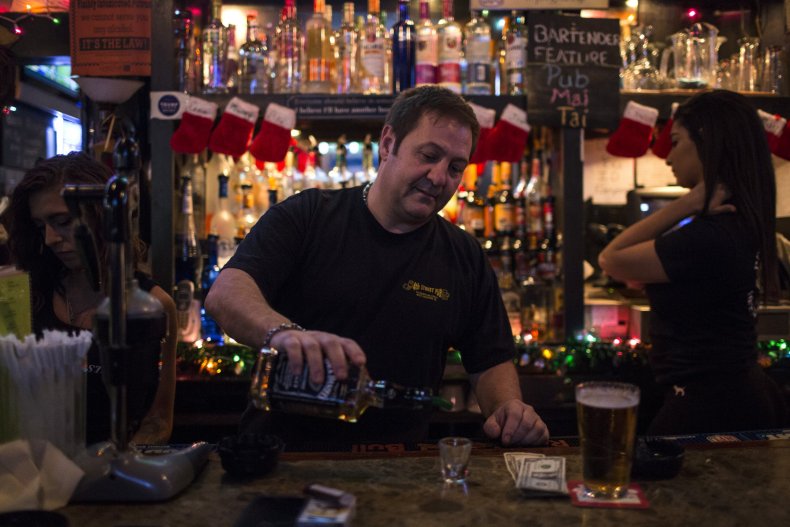 Why did Clinton lose the 2016 election? Words matter.
"You could put half of Trump's supporters into what I call the "basket of deplorables," she said during a September 9, 2016, fundraiser.
Be honest. When you heard Clinton call half of Trump's supporters "deplorables," what did you think? I thought it was rude, but that was about it. "Basket of deplorables" didn't really seem all that shocking in 2016.
Trump was running a campaign like no other. Day after day, we'd read his tweets and hear him pepper his opponents and the media with insults and personal attacks.
Over and over again, we'd hear pundits predict "the end is near" because the end was near! Trump's campaign would never be able to continue. Then it did continue.
Again and again, talking heads predicted that Trump's ego would lead to his demise, but it seemed that the more self-aggrandizing comments Trump made, the more popular he seemed to get.
If you've ever tried and failed to make sense of the 2016 election, I'm about to offer up my theory. This is where this story all comes together.
My experiences over the past four years have given me a unique perspective on the actual voters who put Trump into the White House.
The very moment Clinton uttered the words "basket of deplorables," she lost.
I know people who laughed when they heard "basket of deplorables." Even Clinton laughed when she said it. What people didn't realize is that the moment "basket of deplorables" came out of her mouth, she was done. She just didn't know it.
I've spent the past few years talking to many people who voted for Trump, and "basket of deplorables" consistently has come up in conversation. Calling potential voters "deplorables" cut deep. Clinton's words flipped a switch in many people, especially in Northeastern Pennsylvania.
Let's address the elephant in the room. Trump said bad, disgusting and often crude things, but I've talked to people who say he sounded like their neighbor, or an uncle who's no longer invited over for the holidays.
Yes, they heard what Trump said about other people. Other people such as the "fake news" media. Rich people. Celebrities. Athletes. Politicians.
If you're thinking, "but Trump is almost all of those things," you're correct.
But he used his platform to go after all of them. CNN? New York Times? Fake news. Hollywood? Phonies. Athletes? Stand for the anthem and keep politics out of the games! Candidate Trump had no qualms about knocking these folks down a few pegs.
The political elite? Let's be honest. In retrospect, nicknames such as Lyin' Ted, Liddle' Bob and Crooked Hillary were examples of Trump on his best behavior. On his worst, he had no problem verbally knocking his political rivals into the same swamp he promised to drain.
In 2016, it seemed like Trump attacked everyone. But he didn't. One group was safe: Potential voters.
On the other hand, when Clinton talked about "half of Trump supporters" and the "basket of deplorables," she was talking about far more people than she ever could have realized.
I'm sure Clinton thought she was talking about the Trump base, and she was, but she miscalculated big time because she also was talking to everyone who wasn't 100 percent on Team Hillary. She was talking to undecided voters, and her message couldn't have been more clear: If you're with Trump, you're deplorable.
There is no denying that Trump said some mean, nasty and horrible things in 2016, but if there was one thing Trump supporters knew, with 100 percent certainty, it's that he would never call his supporters nasty names.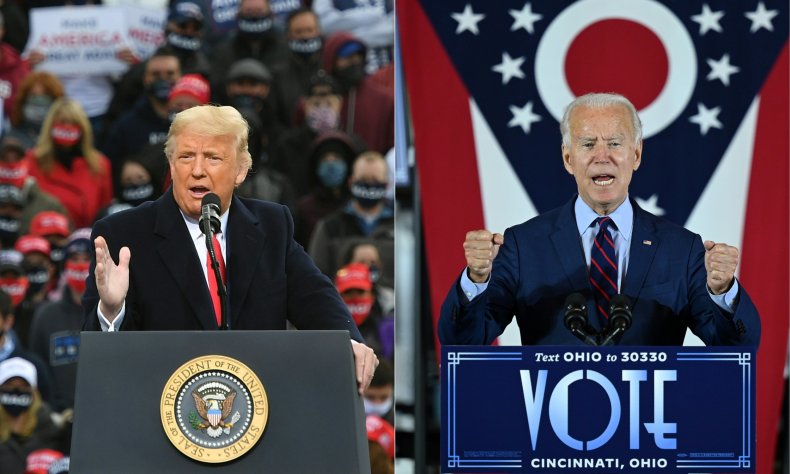 I take a lot of heat on my radio show because I can't stand the way Trump acts. I fall into the category of people who say, "If my kids ever acted like that..."
Full disclosure, I'm not a Trump hater, but he hasn't exactly won me over, either.
These observations and my ultimate takeaway are based on hours and hours of conversations with the good people of Northeastern Pennsylvania. When you hear "basket of deplorables" again and again, for three years, it makes you rethink what you thought you knew.
People who listen to my radio show often tell me they don't know how I'm so patient with the callers. I could lie and say it's a gift, but it's not, because I definitely have my moments.
When they happen I receive texts such as this: "I love it when you go off on stupid callers. It's so funny. You need to do that more."
Truly, what keeps me calm is a genuine curiosity to know what other people are thinking. How can we ever heal the divide if we don't listen to each other? I'm sure Clinton loved that people laughed when she said "basket of deplorables."
If she had truly listened to the people outside of her bubble of support, she would've realized just how wrong she was.
When it comes to the people I talk to during my show, we don't always agree, and that's OK. If we try to show each other respect, we can have real conversations, and eventually we might start to find some common ground.
Helpful hint: If you truly want to find common ground with people on the other side of the political spectrum, a good way to start is to not call them "deplorables."
Forget what the polls say. Forget what you think you know about Trump and Trump supporters. Clinton isn't president today because she called people "deplorables." The words cut deep, and trust me when I tell you this: The scar remains.
There's no question that Clinton offended potential voters, but that was four years ago, and the world is a much different place. For Biden to win, he needs people to truly believe he cares more about them than Trump does.
Biden seemed to be on an unstoppable roll, but during the final weeks of this election season, the Trump campaign found momentum with what I'll call the follow-up to 2016's biggest hit song called "Lock Her Up." It's called "Hunter Biden."
Like any "hit song," I'm sure you're hearing "Hunter Biden" everywhere.
Suddenly, Joe Biden's character is being called into question, as he's being portrayed as a power-hungry, greed-driven, corrupt politician. This isn't how the Biden campaign wants to go into November 3.
Winning the election isn't a slam dunk for Biden. If you're not on the Trump Train, mentally prepare yourself for the following: Trump could win again.
If Trump loses, it might be because of his own "basket of deplorables," which I believe is something I've seen as recently as my Friday morning show on October 30.
Here's what happened: I received a text message from a listener who was a "lifetime Democrat" who voted for Trump in 2016. He told me that a few months ago, his father died from complications of COVID-19. The next day, while mourning, he turned on his TV and heard Trump say: "They are dying. That's true. And you — it is what it is."
This time around, he's voting for Biden.
Jason Barsky (@jasonbarsky) is a 26-year radio veteran, married, father of two, independent, ADHD survivor, pro wrestling aficionado, and stand-up comic. Listen to the Jason Barsky Show, weekday mornings from 9 to noon (Eastern) on WILK News Radio in Northeastern Pennsylvania, or on the Radio.com app.