My Recent Hardships in Being a Jewish and Zionist Activist | Opinion
If you had asked me two years ago what I would be doing with my life at age 21, one of the last things I would have predicted is, "I will combat antisemitism and dedicate my life to advocating for Israel." That's not because I didn't care about antisemitism or anti-Zionism. I just did not yet have a full understanding of the oppression that our people, the Jewish people, have been subject to across millennia.
I grew up in Long Island, New York, in a dominantly Jewish community. With time and more life experience in the "real world," it became apparent to me that antisemitism and threats to the Jewish state of Israel are very real and are only getting worse. I also noticed how a lot of my colleagues and the athletes I began to work with had a terrible misconception of what it means to be Jewish, and also Israeli.
I still remember, for example, the time my mom warned me about wearing my Star of David necklace when going out alone. It was a wake-up call shouting in my ear, "Be careful. People want to hurt us".
These instances inspired me to be more vocal about my Jewishness. I accepted this responsibility that with my platform and networks, I can be someone who shines a positive light on my Jewish identity and help educate others about the threats still facing the Jewish people and the Jewish state.
Soon enough, I began speaking out against antisemitism and debating anti-Zionists, both online and in-person.
Speeches, galas, and media appearances to discuss Brooklyn Nets star Kyrie Irving and antisemitism became weekly occurrences for me. Social media users flocked to my pages; folks wanted to know my opinions on the latest Jewish- or Israel-related controversies and issues. With all this, the only thing ballooning faster than my call logs was everyone's expectations of me.
Recently, it became evident just how high the stakes are for all of this.
On January 24, I attended in Manhattan a book launch and dinner for a former U.S. secretary of state. The organizers invited me because of my status as a "Jewish influencer." I wasn't scheduled as a speaker, nor was I prepared to say anything at all. So you can imagine my surprise when, with a mouthful of steak, I heard over the speakers, "And now remarks from Emily Austin."
"Ugh, this is the business I'm in," I thought. "I've winged it before. What could go wrong this time?"
Well, just about everything, I soon learned. The next day, while I was at work, everyone I know began calling and texting me at once. Jacob Kornbluh, a reporter at The Forward, they said, had pulled a 42-second excerpt of my remarks from the dinner and posted it on Twitter.
What he shared was purposely intended to make me look like a horrible person, and to take what I said completely out of context. I only found out later that Jacob has quite the reputation of throwing his own people under the bus. What a shame.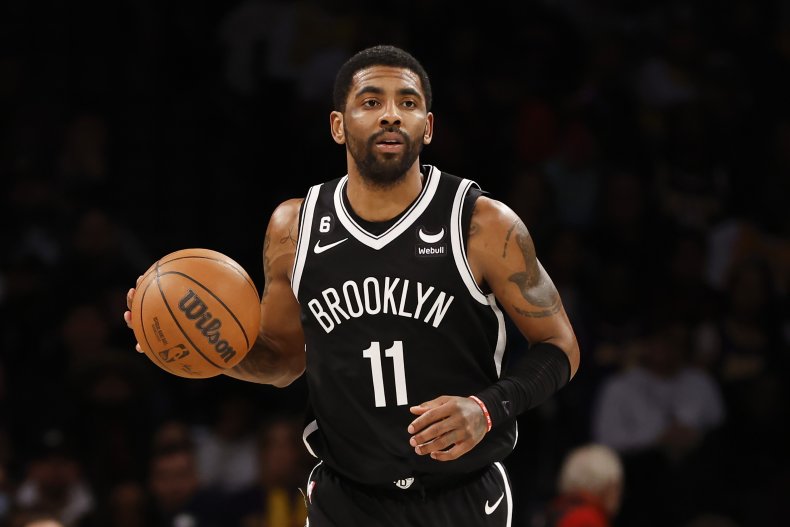 "Everyone says the Jews were sheeps to the slaughter" during the Holocaust, Kornbluh tweeted. "'And the reason being was everyone was afraid to be vocal and proud of their identity.' 👀," he wrote.
To clarify for all, what I said—or a part of it, at least—was not exactly what I had intended to say. The Holocaust obviously did not happen BECAUSE we Jews were afraid of our identity; that was a poor way of communicating my point. My point, rather, was to encourage the audience I was speaking to—an audience of influential people—to be VOCAL and PROUD of their Jewish identity so that we never again become overpowered by hate. I noticed that some people took particular offense to my phrasing of "sheeps to the slaughter." I went to Jewish private school for many years, and every year on Yom HaShoah, this is the terminology that I've been hearing since the 8th grade and on. I feel bad that the phrase hurt some people, but that is the tragic reality of what happened in Europe less than a century ago. We were herded like animals, and slaughtered in the camps.
I was never the same since I first visited the concentration camps in Poland. I vowed to do something, but I never knew what I could do. Now that I have a platform, I understand both the capabilities and blessings that come with it.
Last week, on International Holocaust Remembrance Day, I spearheaded the first-ever Holocaust Remembrance Day event the NBA has ever done. The Miami Heat agreed to host Holocaust survivor Judy Rodan and give a warm acknowledgement to her and her family right before the singing of the national anthem. Rodan was also greeted so warmly by many of the team's players.
I'm not worried, on short, about some tweets from bad-faith actors who have the temerity to call me antisemitic. I know my true intention, and I will continue to do good.
What hurt the most though, is that Mr. Kornbluh publicly humiliated me instead of privately reaching out to highlight my error and offer guidance on how to avoid it going forward. He turned my inspiring, unplanned speech into a humiliating ordeal, which I wouldn't wish upon anyone.
Being a vocal Jew and Zionist is not easy. Nothing I do is about popularity or receiving a pat on the back. What people might not understand is that being this vocal has no upside other than perhaps I leave a few people inspired to speak up themselves after I give a talk. The most fulfilling thing for me is knowing how many people I have encouraged to be more proud of their Jewish or Israeli identity. That's what this is all about, for me. I won't stop at anything to defend my people, and to ensure that "Never Again" truly means what it says.
Emily Austin is a sports reporter and activist. Twitter: @emilyraustin.
The views expressed in this article are the writer's own.