My Son Took His Own Life. It Was the Lockdown That Got Him | Opinion
My elder son, Matthew, was 24 years old when he died. In June 2020, he moved to Birmingham, Alabama to embark upon a new career, a career for which he'd spent a year training in Greenville, South Carolina. In South Carolina, he had had a roommate. He'd worked with a team. He made friends. He fell in love. My gregarious son had a bright future ahead of him.
In truth, I don't think that the move to a new city would have affected him all that much if it weren't for the draconian measures in place isolating him from human contact. Instead of the regular interaction he had originally anticipated, he found himself working from home, interacting through email, Zoom meetings, and telephone calls. Lockdowns, shelter-in-place, and social distancing thwarted attempts to make friends and develop a life beyond the walls of his apartment. He was alone and, without the necessary social interaction, lonely.
So lonely he could die.
There's a huge tradeoff to the endless government lockdowns that we just don't talk about enough. Email messages, phone calls, Facetime, and video conferencing simply cannot replace physical human connection, the sharing of a meal, the touch of hand, a hug or kiss. Business Insider reviewed the mental-health state of millennials and found that they have higher rates of depression than other generations. And the country's COVID-19 crisis only exacerbated the issue. About a quarter of Americans as a whole and 49% of those who were already lonely reported a deterioration in mental health during the COVID-19 outbreak and resulting social isolation. And for young Americans, things were even more dire: In August, the CDC found that one in four Americans between the ages of 18 and 24 had considered suicide in the previous thirty days.
We toss around statistics: these wear my son's face.
My son Matthew was always the most well-adjusted of people. He made friends easily, excelled at his studies, and impressed his employers with a strong work ethic and capability. No one suspected the social isolation affected him so deeply.
Matthew was all alone in a new city shut down by the government. To alleviate his loneliness, Matthew got a puppy, an active, boisterous German Shepherd. His father, my husband of nearly 33 years, and I saw the difference that puppy made in his life. Matthew's perspective brightened. The puppy distracted him from persistent isolation.
Until the puppy wasn't enough.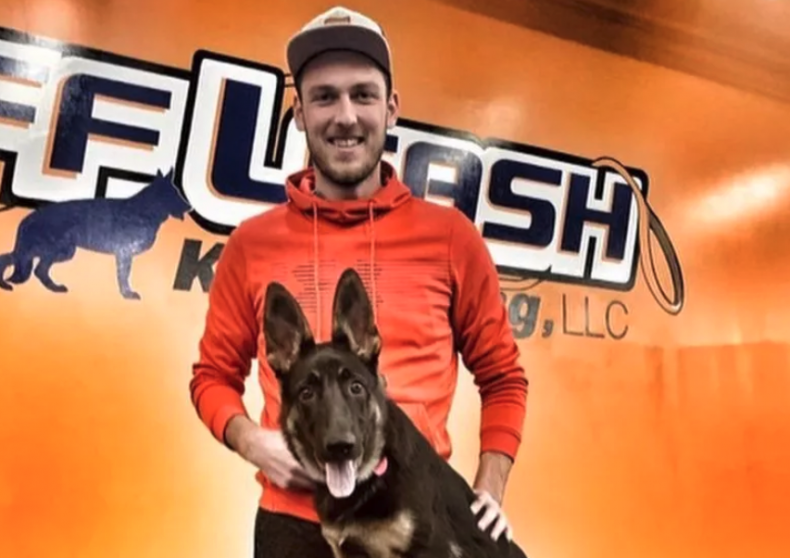 COVID-19 and the world's response to it dealt a blow of excruciating loneliness that my son could not overcome.
My son left a letter. The heart-wrenching words speak of loneliness and heartbreak. He had no close friends in Birmingham with whom he could have talked about his feelings. Being assigned to a location far from any family members, there was no one nearby who could physically check in on him, meet with him, see him at short notice.
I can't blame a virus for my son's death. The contagion that killed him wasn't an infection of the body. It was an infection of the psyche. He was so lonely that he finally couldn't stand it.
We need to talk about the toll of lockdowns.
If you have thoughts of suicide, confidential help is available for free at the National Suicide Prevention Lifeline. Call 1-800-273-8255. The line is available 24 hours, every day.
Karen M. Smith is a freelance writer, editor, and author living on a southwest Ohio hobby farm with her husband and a menagerie of dogs, horses, and cats. They have one surviving son who serves in the US Air Force. Karen can be reached through her website, www.henhousepublishing.com.
The views expressed in this article are the author's own.