'My Son Was Killed in a Shooting, on the First Day of His PhD Scholarship'
It's the call no loved one ever wants to make, and no parent ever wants to receive. For me, that call came from Vincent, my son's fiancé, during a lunch break at work on September 2, 2018. Vincent hung up as soon as I picked up the phone. He couldn't tell me the news.
My son Shane, whom I had put on a plane bound for Chicago 10 hours earlier, had been shot and killed. All within hours of arriving in the city where he would be living and studying while pursuing his Ph.D. at Northwestern University. In an instant, my entire world was turned upside down.
Up until the day of Shane's death, guns had just been another thing reported on the news—something that always happened to somebody else. But in 2018, my family was the one featured in those news reports.
We had woken up early that morning so I could take Shane to San Diego International Airport. His flight was taking off at 10 a.m. I can still see him walking to the car with two overstuffed duffle bags. Everything he would need for a successful six years at Northwestern was in those two bags. On the way, we stopped for coffee one last time. That was our thing, going to Starbucks together.
As a single mother, I had driven Shane to the airport dozens of times for him to visit his dad in Colorado. I also drove him the day he left for Columbia University to work as a lab manager in one of their STEM programs. But there was something about that last morning drive that felt off—and they say a mother's intuition is never wrong. We hugged outside the terminal, he gave me a kiss on the cheek and said goodbye. That was the last time I would see my beautiful son alive.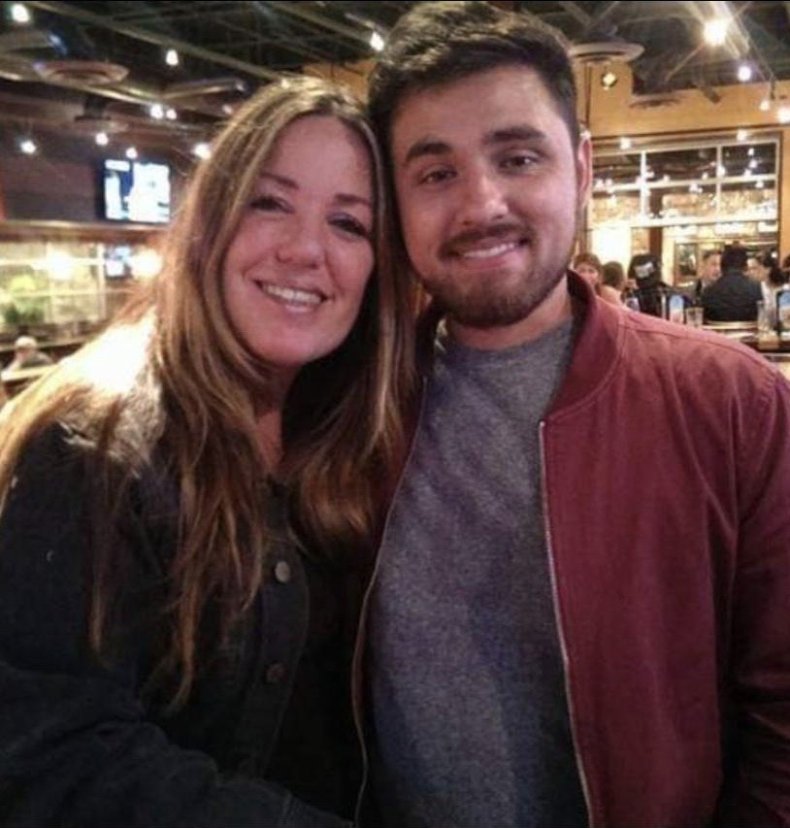 As soon as he arrived in Evanston, Illinois, he set out to explore his new neighborhood. And while he was walking back from the store with hangers for every t-shirt squeezed into his duffle bags, he was caught in crossfire and hit by a bullet meant for someone else. After less than five hours in the city, Shane was dead. The incomprehensible pain from knowing my son lay lifeless in a hospital bed from a gunshot wound, more than 2,000 miles away, is a pain no parent can put into words.
While compassionate and kind, Shane was also a fighter. He fought tirelessly through every hardship with a determination to succeed. What continues to keep me up at night is thinking about the future Shane had ahead of him, as well as all the people who will never get to meet the loving, giving, and accepting person my son was. Shane never took a minute of his life for granted. At the age of five, he drowned at a baby sitter's house, while I was at work. He was brought back to life and saved only by their knowledge of CPR.
At 15, Shane was diagnosed with almost-fourth-stage Hodgkin's lymphoma, a type of blood cancer. He would go on to bravely beat it. Shane wanted to be a scientist and worked exceedingly hard to accomplish his dreams. And at 25, he was awarded a Ph.D. scholarship to Northwestern University. He was going to use his studies to help youth who are at risk of psychosis, an issue he cared about greatly.
Since Shane's death, none of us will ever be the same. My oldest son Dane, a talented musician, will have to live without the brother who introduced him to punk music. My sister, Tracy, who helped me raise Shane and is like a second mother to my sons, is devastated. And Shane's fiancé, Vincent, was left heartbroken. Because he lives in close proximity to where Shane was shot, Vincent is reminded daily of the impact of gun violence, as well as the loss of an exceptionally bright future together.
We all go about our daily routines, but there is a part of us that continues to feel broken. And I know we're not alone—for every statistic, there is a devastated mother, a distraught father, an exceptionally sad, confused brother or sister, aunt, uncle, or friend.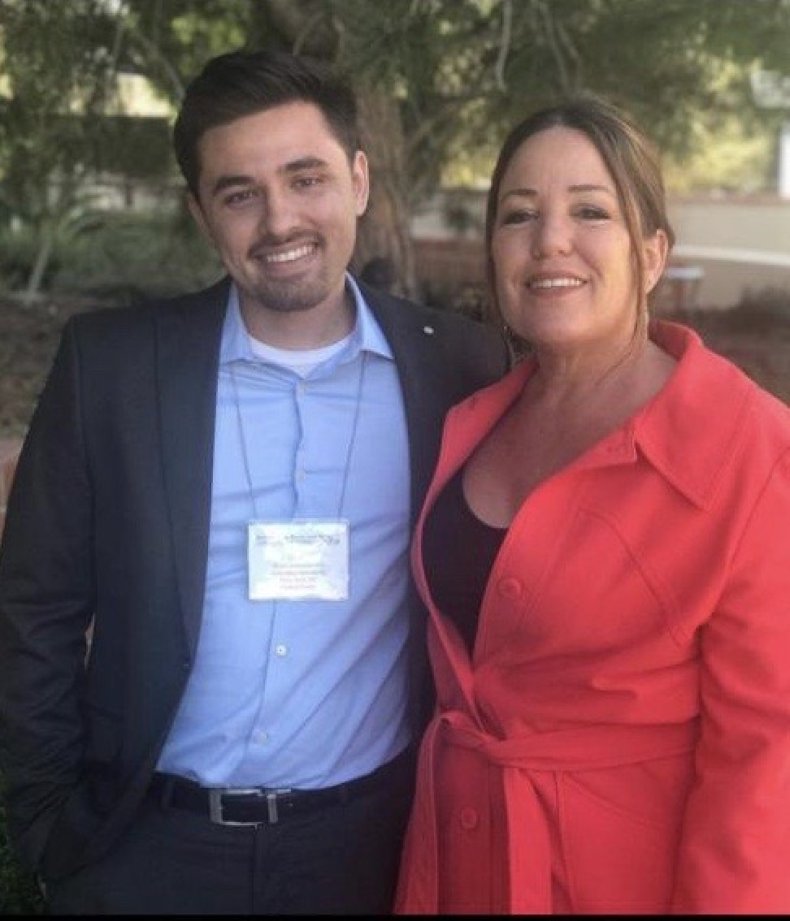 The trauma and devastation that our neighbors and communities are dealing with are real. Gun violence is an epidemic that continues to devastate our nation, rip apart families, impact our schools, and leave our communities heartbroken. In 2018 alone, on average, more than 108 Americans a day were shot and killed and many more were wounded. On average, more than 100 Americans are killed by firearms a day, each and every year. What's more, the gun homicide rate in the United States is 25 times that of other high-income countries. In Illinois, where my son spent his final hours, more than 1,300 people die by guns every year, and in the last decade, the rate of gun deaths in Illinois increased by 32 percent, compared to an 18 percent increase nationwide. This is unacceptable.
Sharing my story isn't easy. But I feel a sense of urgency to do so because I know this pain is a shared pain amongst far too many around the country. Today my life is focused on raising awareness for those who are, like me, learning to navigate through an unimaginable new world.
The past two years I have gone back to school full time, as Shane had wished for me, and through my studies, I have created media, including short films, to help tell Shane's story. I have been involved with Moms Demand Action and the Everytown Survivor Network, attending events to support the prevention of gun violence, like the Everytown Survivor Network Fellowship retreat, and speaking out against gun violence.
I share Shane's story with everyone I meet, and in doing that I keep my son's memory alive. I never thought that gun violence would affect my family. And now, I refuse to let a day go by without using my voice to put an end to our country's gun violence epidemic.
Remember Shane Colombo.
Tonya Colombo is an Everytown survivor Fellow with the Everytown Survivor Network and a volunteer with the California chapter of Moms Demand Action. On September 2, 2018, Tonya's youngest son, Shane Colombo, was shot and killed less than five hours after arriving in Evanston, Illinois, where he was set to pursue his Ph.D. at Northwestern University.
All views expressed in this piece are the writer's own.