My Son Was Murdered at Sandy Hook. Bulletproof Backpacks Aren't the Best Way to Protect Our Kids | Opinion
Back-to-school shopping has begun, and a parent asked me about bulletproof backpacks. I thought she was joking.
Is this where we are now? Is it normal to consider a flak jacket as a back-to-school essential? Where do we draw the line? Will the newest designer fashions include bulletproof jackets and dresses for church, handbags for a night out and tote bags for shopping with your children at the farmers market or grocery store?
Are we really willing to make physical protection our main "solution" to the epidemic of gun violence?
The issue of gun violence—its causes and solutions—is incredibly complex. There is not one magic cure-all. Yet the loudest voices remain focused only on what to do in the event of imminent danger.
Our children spend time in school practicing lockdowns and active shooter drills, without understanding what can be done to prevent the need for these in the first place.
We debate giving teachers firearms to defend against something we hope will never happen, rather than arming them with the tools to recognize at-risk behaviors in their students and get help long before an escalation into violence.
We talk about adding armed security to all public places, without surveilling our own social media channels for threats or signs of people in crisis.
We condemn acts of hate after they happen and blame them on mental illness, rather than acknowledge racism and bias are learned behaviors, not a mental illness. And we shirk the responsibility that we, as parents and role models, have in proactively preventing these false narratives from taking root.
It has been nearly seven years since my youngest son, Dylan, was murdered in his first-grade classroom at Sandy Hook Elementary in Newtown, Connecticut. Weeks after, I co-founded Sandy Hook Promise with a mission to stop school shootings and ensure no student ever experiences its devastating effects.
Since then, I've met with politicians, law enforcement, educators, parents, firearm trainers and mental health experts. I've studied social change and how we've historically found common ground in polarized or divisive issues. I've studied police reports and research documents on shootings and school violence. I've met with too many people that share a horrific experience like mine, having their lives, family and community torn apart by gun violence and the perpetual ripple effects of the trauma and grief.
I know the epidemic of violence sweeping our nation cannot be solved overnight. I know that reacting to a tragedy is different from taking action to prevent it. And I also know that the more we stall, the more people will die. That's why we need to focus on prevention.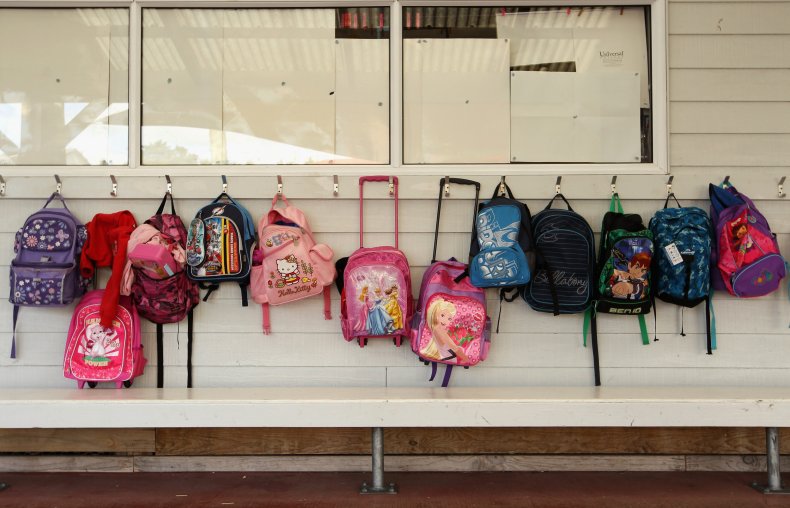 After shootings, we often hear about the warning signs that were missed or ignored. In fact, 80 percent of school shooters tell at least one person of their plans, and 70 percent of people planning suicide exhibit at-risk behavior. Many of these signs and threats are posted on social media, offering us countless opportunities for intervention.
While we cannot legislate behavioral change, we can teach people what to do, while also supporting policies that reinforce safety. School and community-based training to recognize the warning signs and threats, paired with Extreme Risk Protection Orders (ERPOs, sometimes referred to as "red flag laws"), create a sustainable model for safety. In this model, people are able to recognize when someone needs help. Family members and law enforcement can then help protect that person from harming themselves or others by temporarily removing access to firearms, storing them safely until the person is deemed to no longer be a danger to themselves or others. Meaningful state and federal policy, paired with evidence-based community programs, is critical to prevention.
Sandy Hook Promise has trained over 7.5 million people in more than 14,000 schools to "know the signs." These training sessions have been directly responsible for averting multiple school shooting and suicide threats, as well as countless other acts of violence including cutting, bullying and abuse. We have successfully advocated for ERPOs, now available in 18 states, and directly lobbied the White House and Congress to support this life-saving legislation.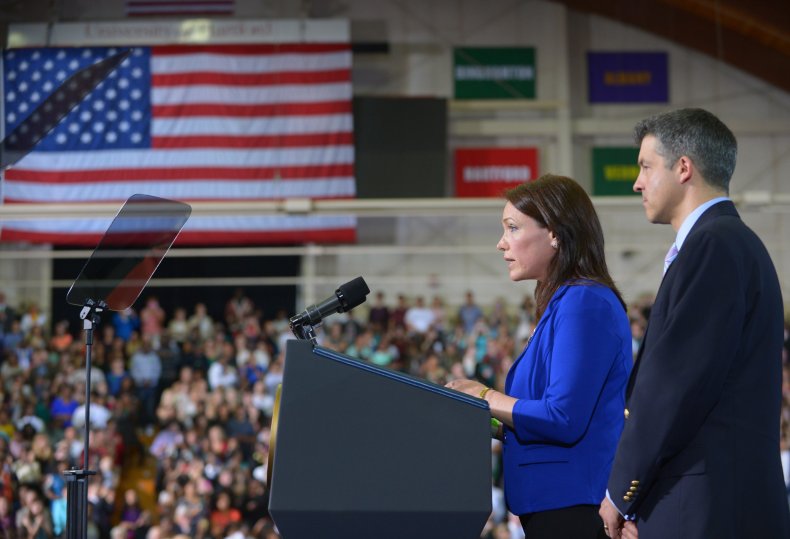 While our hearts grieve for those in Gilroy, California, El Paso, Texas, and Dayton, Ohio, as well as the hundreds of other communities touched by gun violence just this year, our hearts are also filled with joy for the schools and communities that we kept out of the headlines because we were able to prevent tragic acts.
So instead of giving our children body armor to prepare for the next school shooting, let's focus on what's really essential for safe schools and communities—learning the signs and supporting complementary policy to prevent violence before it can happen. This is an interconnected solution that we can all be part of.
Nicole Hockley is co-founder and managing director of Sandy Hook Promise, a national nonprofit dedicated to preventing shootings, violence and other harmful acts in schools through evidenced-based "Know the Signs" programs and bi-partisan state and federal policy.
The views expressed in this article are the writer's own.