'My Son's Girlfriend Murdered Him—Men Suffer Domestic Abuse Too'
My son Simon was a happy person. When we talk about him and remember him it's always his kind eyes and smile. He was always able to lift your spirits; he had an amazing sense of humor and he was kind. It was only after he was murdered that we realized he was a victim of domestic abuse.
Simon and Caroline knew each other through friends, but when the relationship began in 2002, it was like it was on a fast track. They started to go out and then within a very short space of time they were living together in York, England. He absolutely worshiped her.
At first, I thought she was quite a nice girl. But there was something that I couldn't put my finger on; I just felt that she was trouble. Even though she was living in her own flat, she didn't seem to have life skills. She was pregnant with someone else's baby, but that didn't faze Simon, he went to all the antenatal classes and did everything as if it was his biological child.
But as their relationship deepened, it seemed she always felt someone else wasn't treating her nicely. She would say her neighbors, who were an elderly couple, were horrible to her. Simon had managed to get a position as a fiber optic engineer. He worked full-time and he liked his boss and the people that he worked with, but there was a little spark missing in him.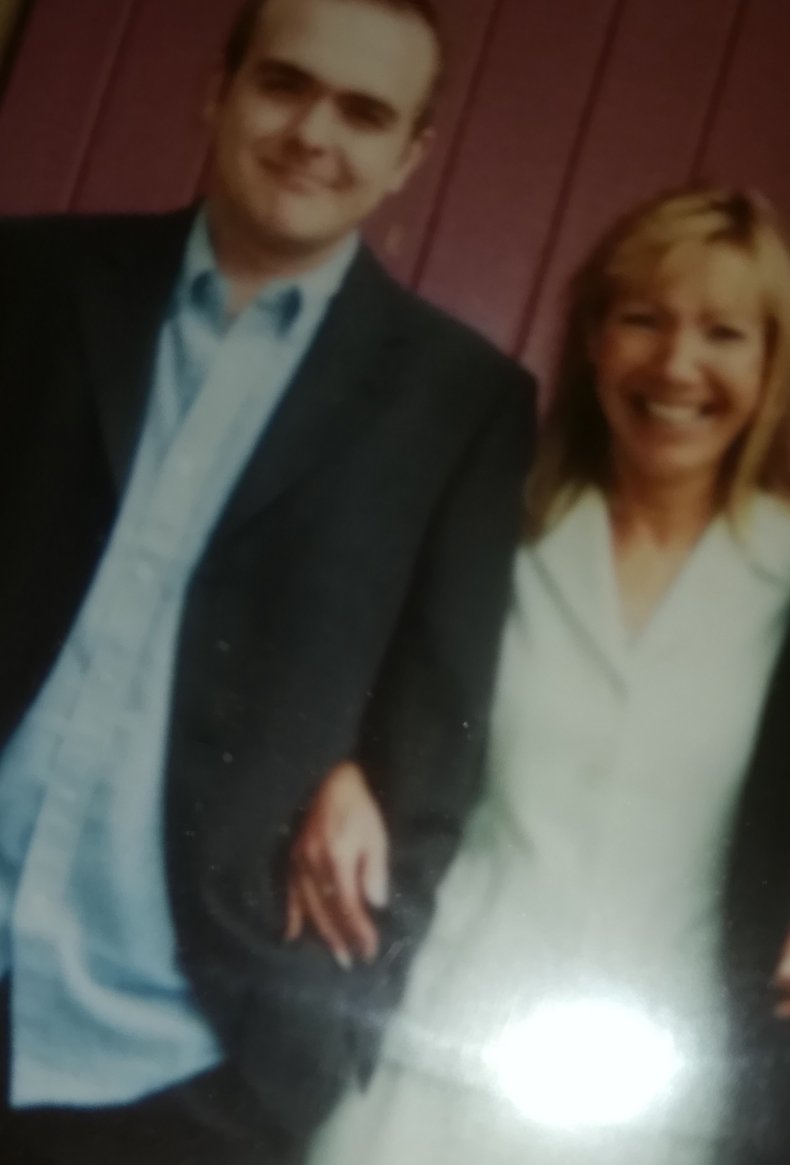 We also didn't see him as much. At first, I thought it was because it was a new relationship, but then when he did pop over, his phone never stopped ringing with calls from her. It was really excessive. He had two very close friends that he had known since elementary school. They also didn't see him as much, and if they did see him, I found out later that there were constant calls from Caroline. But it created banter; comments like her having him where she wanted him and having him under the thumb. It wasn't seen as a red flag.
I remember seeing marks on his face a few times a couple of months into their relationship. I recall saying to him: "How did you get them? What's happened, Simon?" He would just brush it off and when I asked if he was sure, I remember him saying: "Oh, I knew you'd say that!" Even then, I wondered why his guard was up.
Caroline got pregnant again quickly and when they had their second child, I would go to their apartment every other day after work to take laundry home and prepare their meal for the next day. Sometimes she wasn't there because she did go out a lot and I would say to Simon, "What about you?" He was working full time, coming home at lunchtime when he was able to and sleeping on the couch so he could do the night feeds for the new baby.
Simon just didn't seem himself. And it was more than just having two small children and working. There was something that I just couldn't put my finger on.
Simon's 23rd birthday was in May and in 2004, I asked what he wanted and he asked if he could have money for some special tools for work. I still have the piece of paper that was in his wallet where he had written down the tools that he was going to buy and the cost.
He was also going to go out with his two best friends to watch England play a soccer match. That was the first time in well over a year that they had gone out together. I was pleased about that because I thought it would give him a bit of a break. Then, he asked me if I would babysit because Caroline wanted to go too. I agreed, because I knew that if I didn't, he wouldn't be going. With his birthday money, he didn't buy the tools, he bought Caroline an England shirt.
Even if Simon went to his brother's house, it wasn't the same. It was a quick visit for a couple of hours and there would be constant texts and phone calls from Caroline. It was unnatural. At Christmas time, he bought me a pair of Piglet slippers, because I love Piglet. But, he had to buy her the same Piglet slippers. There were things that gave me a strange gut feeling; something I couldn't put my finger on.
The night of July 26, 2004, I had started a new job and I phoned Simon when I finished at about 6pm. I said that it had gone really well and we had a little chat. I asked what he was doing and I said he was cleaning the oven and that Caroline had gone out with her friends. I told him to make sure he put his feet up. That was the last time I spoke to him.
I got a call while I was in bed, at maybe 11.45pm, from my daughter-in-law saying that she had received a funny call from someone who lived near Simon to say there had been an ambulance at his apartment. When I called the hospital, they told me to ring the police.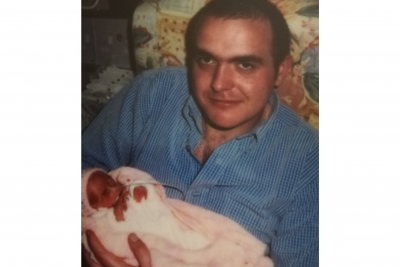 You'd think that you would connect, but you just don't. You go through the motions. I rang the police and they told me that someone would come out to see me.
All I can remember is repeating the 23rd Psalm to myself. I woke my husband up and then the police arrived and told us that Simon was dead. They didn't say how he had died. I don't remember this, but my husband said that I screamed and made a noise like a wild animal.
I then had to phone my daughter-in-law and tell her that Simon was dead and that she would have to wake my other son up. When we got to their house, my grown-up son was lying on the couch in the fetal position because he had gone into shock.
At the hospital, we waited and waited until the police told us that we couldn't see Simon, so I couldn't even hug my son. There was a really wonderful staff nurse who was going to be on duty all night and she said she would stay with him. I had taken my crucifix off because it was next to my warm skin, and I asked her to put it next to Simon's skin.
We eventually discovered that Caroline had stabbed Simon and been arrested. She had been out and launched an unprovoked attack on another woman, and then not been home long before she stabbed Simon. Witnesses said that he came out to a telephone box in front of their apartment block and had to phone for his own ambulance. Caroline was seen holding a knife.
Three days after he died, Caroline was charged with his murder and even then she claimed that Simon had attacked her. She pleaded not guilty. I think she truly believed she would walk free.
The murder trial was when I realized the depth of what Simon had to live with. All the pieces gradually started to come together in court. The elderly couple who lived next door had told the police that they often heard Caroline shouting and that sometimes it sounded like things were being thrown, but they said they never heard Simon raise his voice or argue back. I had only seen marks on his face twice, but looking back, in the summer of 2003, I had gone to their flat when a neighbor pointed to some blood on the floor outside Simon and Caroline's front door. You think about these things afterwards. I remember wondering how I hadn't seen the depth of it. When I piece together details like his isolation, the constant calls, not spending his money on himself, the marks on his face, the shouting neighbours heard, I can now see my Simon was clearly a male victim of domestic abuse.
The journey that you go through after murder is beyond anything you can imagine. We had been warned that during the trial, it would be better for us to leave the courtroom when they played the emergency services call Simon made, because it was his voice saying Caroline had stabbed him and saying: "Please, mate, (come) quickly" We left the courtroom, but it was headline news. I know the sound of his voice, so I could imagine it.
No one thinks that these details will stay in your mind for years and years, but the pathologist said that the knife had gone between his ribs, through his heart and pierced his liver. How can somebody do that? I don't do this anymore, but for a long time I would hold a knife and think: how could anyone do that?
Caroline was convicted of Simon's murder in January, 2005. I don't think I screamed at the guilty verdict, but I nearly passed out. You're holding yourself throughout, listening to horrific things and all these thoughts are going through your mind like: What could I have done to save him?
I had to be helped out of court and I must have collapsed as I came out, because my other son assumed the verdict was "not guilty." He was going to rush into the court, but the family liaison stopped him and told him.
Caroline was sentenced to life in prison. I do feel justice was served because she was guilty of murdering Simon and she had to be punished for that. But the relief didn't last long, because straight away she wanted to appeal the conviction. It was around 12 months later that she withdrew her appeal, so I couldn't have Simon's belongings until then.
I didn't really start to grieve until after that. Then, I had to go to court to get access to my grandchildren, which took more time and took it out of me as well. My main focus was then on seeing Simon's children and getting a new job because I couldn't work for criminal lawyers and be detached like before. I suffered from PTSD and that still rears its head. You go through many, many traumas and it takes all your strength to keep upright. And, you work harder so people feel comfortable with you, because they don't know what to say.
The reason I have spoken up now is because in November 2021 I attended a meeting about victims of domestic abuse. Part of that meeting was a really good presentation, but I remember thinking: Where is the man's story and the man's voice? After the event, I spoke to a police inspector and asked this question, explaining that my son was a victim of domestic abuse and violence and was murdered.
The inspector told me that they struggled to get men to speak out. Domestic violence is difficult to speak about anyway, but a man going into work and saying to their mates that they are struggling about any situation is less common. I asked the police if they had thought about sharing a domestic abuse story of a man through a mother's voice. I hoped that if I shared my story and Simon's voice, it might reach out to mothers, grandmothers, friends or work colleagues so they actually know that this does happen. If we don't do something it's just going to go on and there will be more victims. Because the children are victims too. Simon's children have a mom in prison and a dad who has been murdered, they have to carry that. That's why I started on this journey.
I started sharing Simon's story in November 2021, and I have already had two moms contact me. Sadly both of their sons died by suicide because of domestic abuse from their female partners. One of the mothers said that despite the grief, she had to get in touch because she was relieved someone was talking about it. That's what I want. I understand that the number of women who experience domestic abuse is higher, but want it to be acknowledged that domestic abuse is happening to men; statistics in the U.K. show an increase in male victims in recent years. They need to be encouraged to feel confident in speaking out and receive the same support and help women suffering abuse quite rightly receive.
What I hope is that people will speak out and encourage others to speak out and it will be discussed more. I hope that can then lead to victims accessing help, and that abusers may also be able to address their behavior so that domestic abuse will one day cease, or at least be greatly reduced.
It has been hard work, and I have had many tussles with God, but I didn't want to become a bitter, twisted, vengeful person. So I decided that I was going to live as kindly as I can and share humor and kindness, because that's who I am. I'm thankful that it is still in my heart. I do feel blessed that I am strong, but it's because I'm still Simon's mom.
Jose Linnane lives in York with her husband.
All views expressed in this article are the author's own.
As told to Jenny Haward.
Anyone seeking help should call The National Domestic Violence Hotline, a free and confidential hotline available 24/7 that can be reached on 1-800-799-7233 or TTY 1-800-787-3224. The Hotline also provides information on local resources. For more information visit thehotline.org