Myanmar: Military Carried Out 'Crimes Against Humanity' Against Rohinga Muslims, Says Amnesty International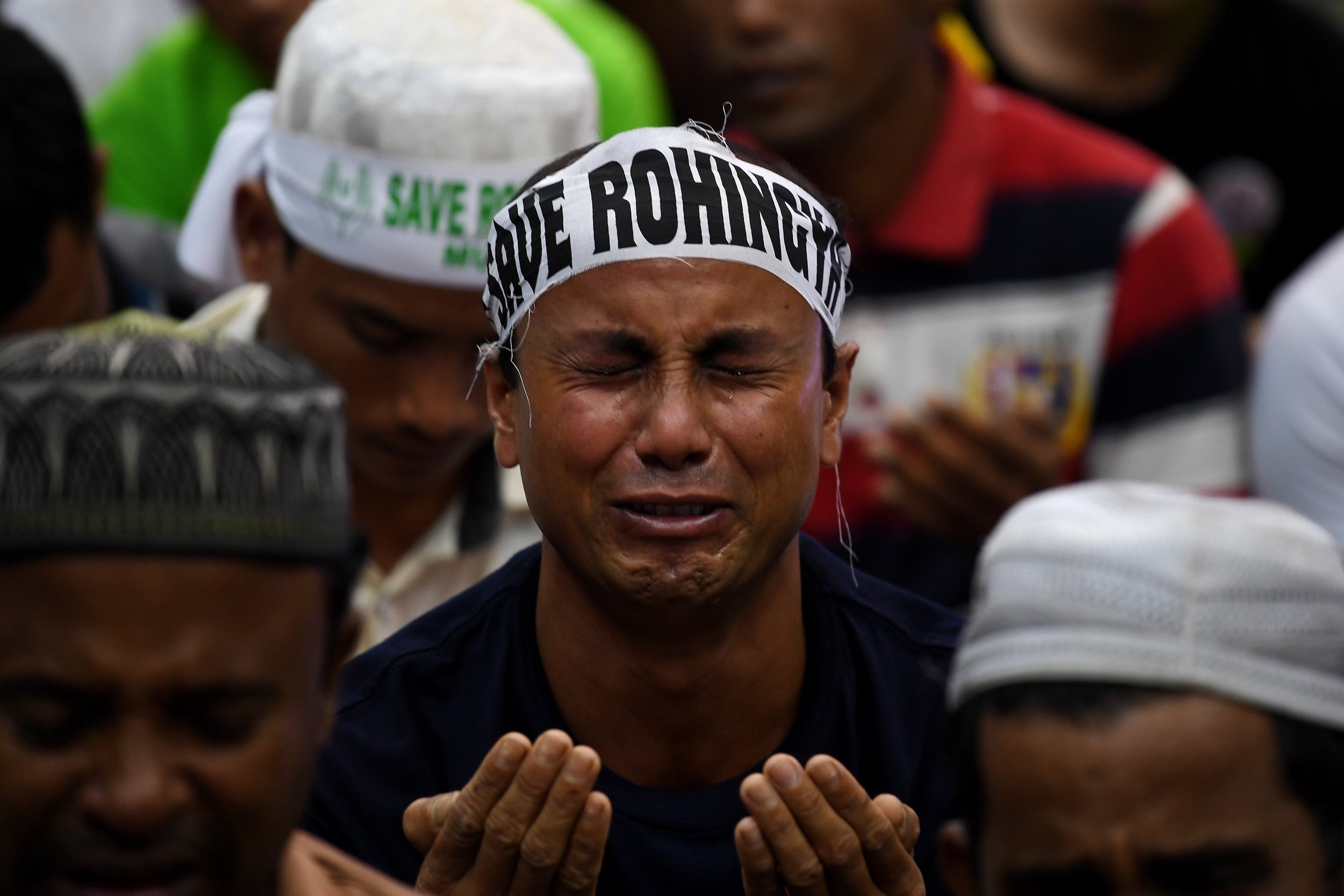 Soldiers of the Myanmar military have killed civilians, raped women and burned down villages belonging to Rohingya Muslims, according to Amnesty International.
The country's army launched what it has described as anti-terrorist raids in northern Rakhine state, which lies close to the border with Bangladesh, following an attack on October 9 in which Rohingya men killed nine police officers and seized weapons and ammunition.
In a report published on Monday, Amnesty said the military had employed a "scorched earth" policy that has seen at least 27,000 Rohingya flee to Bangladesh since October. The human-rights group said that the crackdown may constitute "crimes against humanity" against the Rohingya.
Rohingya are widely viewed as foreign, illicit settlers in Myanmar, where they constitute a minority of around one million people. They are based primarily in Rakhine state.
Myanmar's de facto leader Aung San Suu Kyi appointed former U.N. secretary general Kofi Annan to investigate the Rohingya's situation in August. Observers and NGOs have accused Suu Kyi, a Nobel Peace Prize laureate, of failing to address the situation properly.
Myanmar's military have denied accounts of carrying out any such atrocities.
Members of the 10-nation bloc, the Association of South East Asian Nations (ASEAN), began a meeting in Yangon, Myanmar, on Monday. The foreign minister of Malaysia, a Muslim majority member of the bloc, said at the meeting that the issue of the Rohingya was a "regional concern" and called for ASEAN to send humanitarian aid to the country, Reuters has reported.
Amnesty's report was based on interviews with 35 victims and 20 people involved in humanitarian efforts in the country. The report said that, since the October attack by the militant group—believed to be largely composed of Rohingya Muslims—military personnel had subjected Rohingya to random killings, arbitrary arrests and rape.
The group called upon Suu Kyi to publicly condemn human-rights violations and allow unimpeded access to Rakhine. Foreign journalists and aid workers have been restricted from accessing the area.