Myanmar Gives Men 2 Years in Prison for Facebook Post of Buddha With Headphones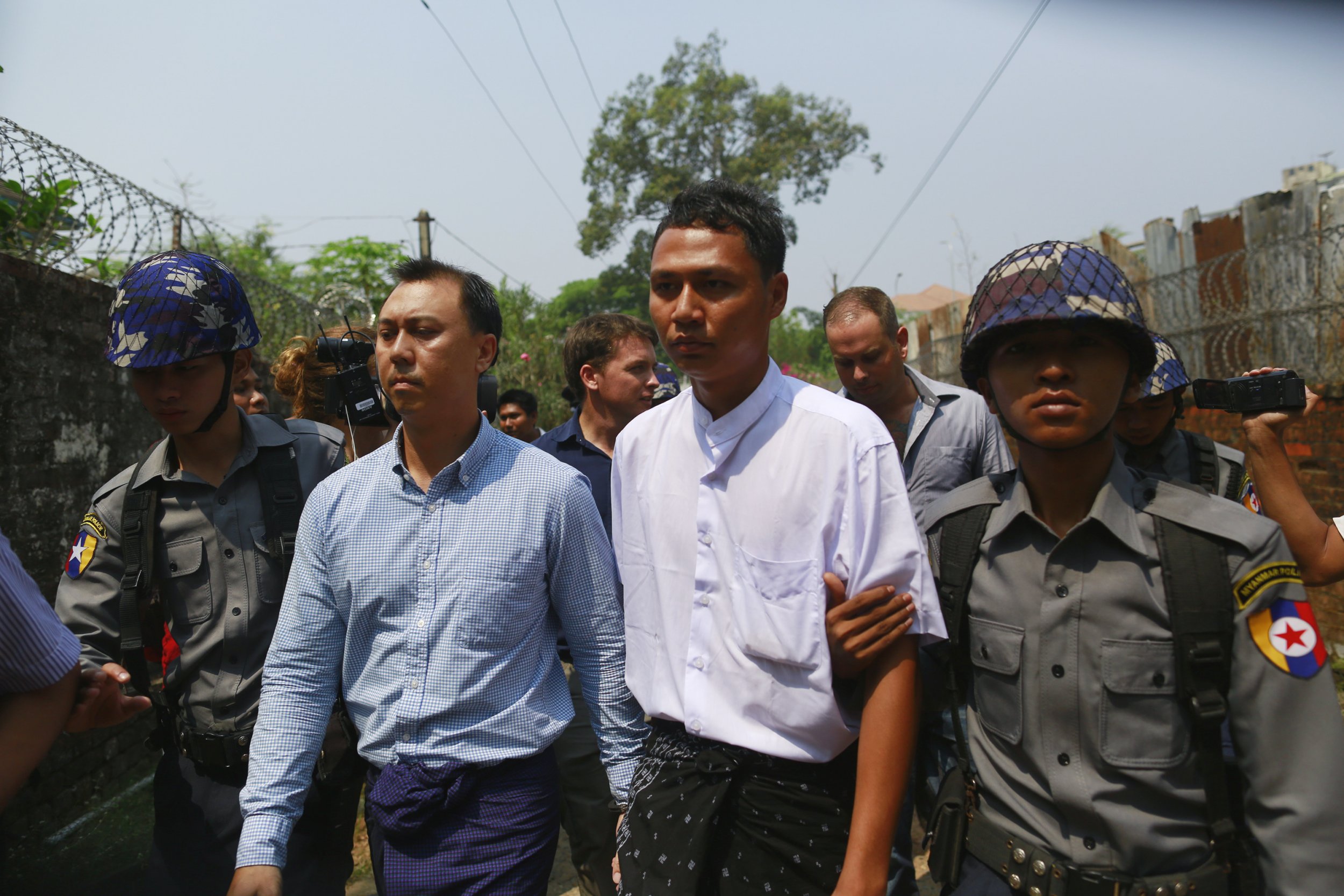 A court in Myanmar sentenced three men to prison on Tuesday for posting an advertisement on their bar's Facebook page, depicting a "psychedelic" Buddha wearing headphones.
Two of the men, Tun Thurein and U Htut Ko Ko Lwin, are Myanmar nationals. The other, Philip Blackwood, is from New Zealand. All three worked at the VGastro bar and restaurant in Yangon. Thurein owns the bar and the others were managers of the bar and restaurant.
They posted the advertisement in December, then quickly removed it and issued an apology after it sparked an outcry from hard-line Buddhist groups:
VGastro management would like to express our sincere regret if we have offended the citizens of this wonderful city, who have welcomed us so warmly and generously. Our intention was never to cause offense to anyone or toward any religious group. Our ignorance is embarrassing for us and we will attempt to correct it by learning more about Myanmar's religions, culture and history, characteristics that make this such a rich and unique society. We thank the citizens of Yangon for their patience and kindness and sincerely hope that our apology will be accepted.
Nevertheless, the court sentenced the men—all three of whom had pleaded not guilty—to two years behind bars for denigrating Buddhism under the country's religion act. The court tacked on additional six months to each of their terms for illegally operating of a bar after 10 p.m. Their sentences include hard labor, according to the Religion News Service.
"It is clear the act of the bar offended the majority religion in the country," said the judge in the Yangon court that tried the case.
As Reuters explains, the court's verdict comes at a time when Buddhist nationalism is on the rise across Myanmar and the country is considering laws that could be leveraged to discriminate against minorities.
"This is a clear instance of criminalizing free expression," Phil Robertson, the deputy director of Human Rights Watch's Asia division, told The New York Times. "This will resonate in a very significant, negative way internationally when people decide how to engage with Burma."