The U.N. Gave Into Demands from the Myanmar Government to Remove Its Report on the Country's Food Crisis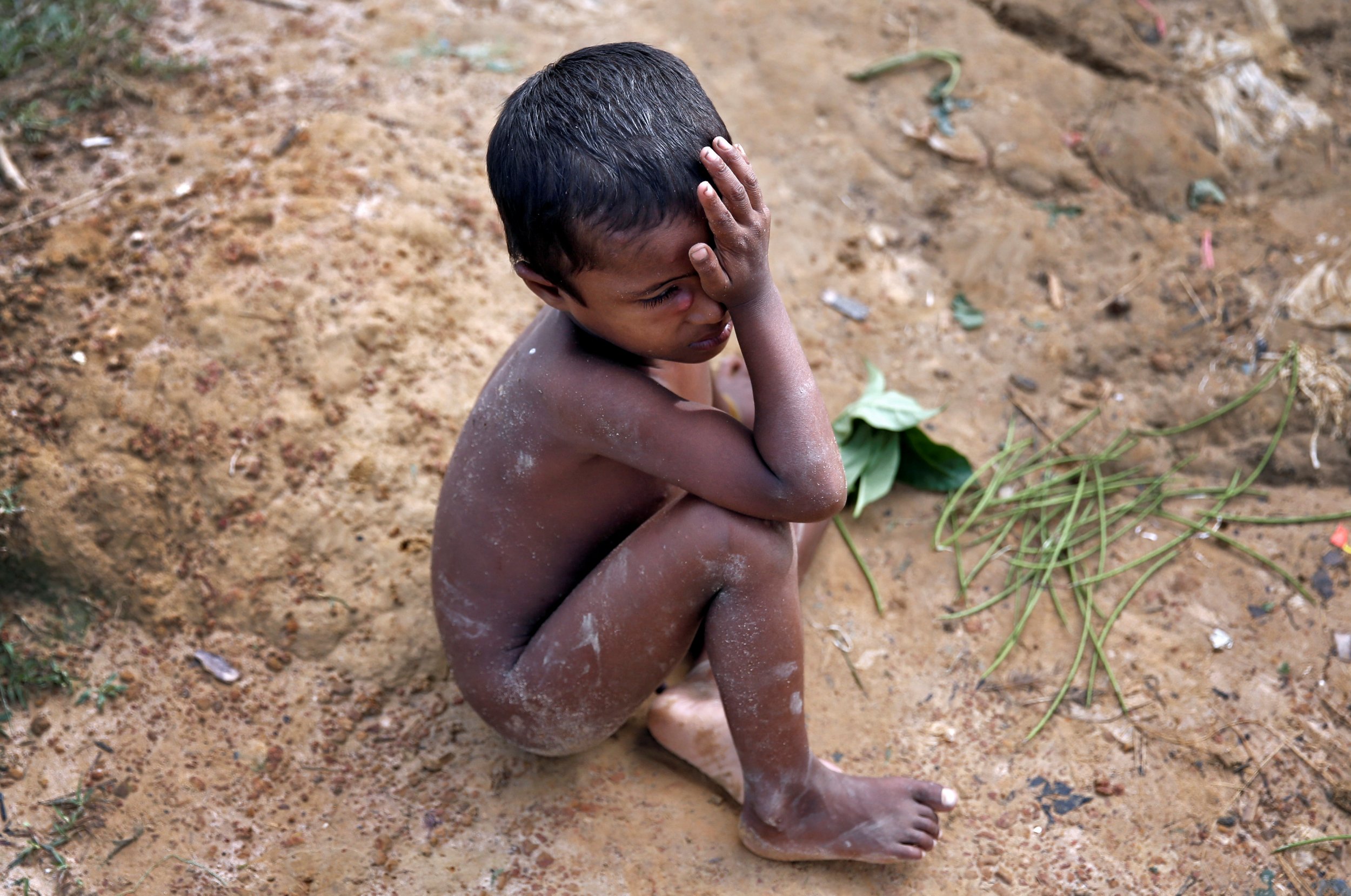 The United Nations reportedly ceded to pressure from the Myanmar government to remove a damning report on the country's food crisis, which estimated some 80,000 children 5 and under are at risk of "wasting," or dying from rapid weight loss.
According to The Guardian, the six-page document, which the World Food Programme published in July, has since been replaced with a statement saying the Myanmar government and the WFP are "collaborating on a revised version of the report."
"It is advised that in the meantime, the information contained in the previous six-page report, 'Food Security Assessment in the Northern Part of Rakhine State, March-April 2017,' not be cited formally or in any other way," the statement concludes.
In a statement to The Guardian, the WFP wrote that it "stands by its original assessment, which was conducted jointly with local authorities in Rakhine state." It continued, "However, WFP recognises that in a dynamic and evolving situation, it is important to coordinate closely with all partners, including the government."
Newsweek has also contacted to WFP for comment.
An earlier report from The Guardian provides some insight into why the Myanmar government was so bent on suppressing the document. According to the outlet, the original WFP report contained disturbing findings, stating that a third of homes in Maungdaw were "experiencing extreme food deprivation," with residents enduring 24-hour stretches with no food at all. The report warned of a "serious deterioration" over the next six months and advised that the U.N. begin "serious contingency planning."
The report's authors went on to make 16 recommendations in total, urging the U.N. to have "frank" discussions with the country's government and to make the results of the report known to international aid agencies.
Human rights advocates now say the U.N. may have to reckon with its role in the dire situation affecting the country's most vulnerable population, Myanmar's persecuted Muslim Rohingya population.
"The U.N. is going to have to acknowledge their significant share of blame in letting this situation descend this far, this fast," Human Rights Watch Deputy Asia Director Phil Robertson told The Guardian.