Myanmar Journalists Sentenced to Hard Labor for Stories on Chemical Weapons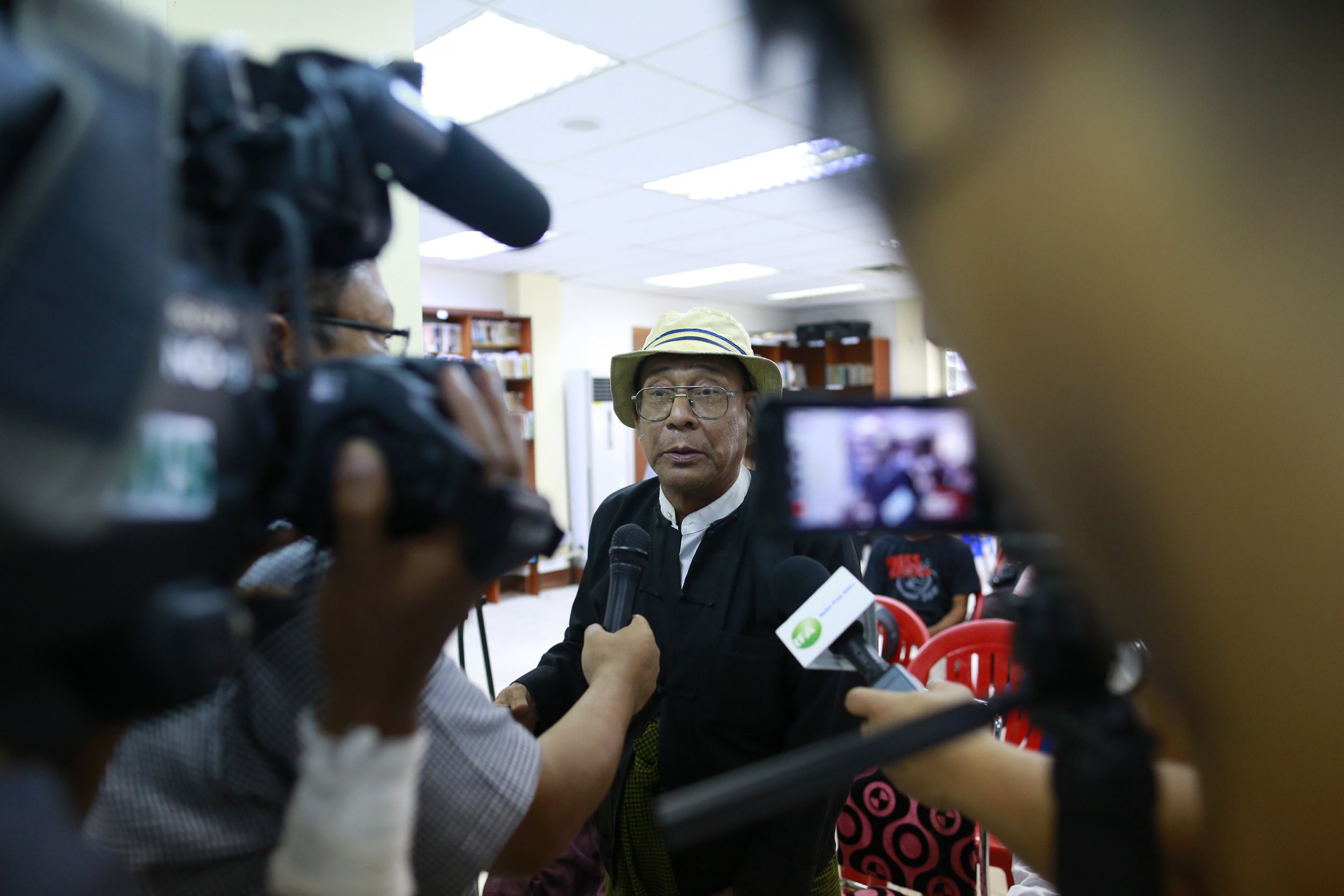 Five journalists have been sentenced to ten years hard labor in Myanmar for publishing stories about a weapons factory, with claims their reporting violated national security.
The stories, published in late January, alleged that Myanmar's military had plans to build a weapons factory on a 3,000-acre plot of farmland it seized in Myanmar's Magwe Region, and that the operation would include the development of chemical weapons. The magazine later published a denial from authorities that chemical weapons were being made.
The journalists all worked forUnity Weekly, a Yangon-based magazine that has since gone out of business. The four reporters, Lu Maw Naing; Yarzar Oo; Paing Thet Kyaw (Aung Thura); and Sithu Soe; and chief executive, Tin San, were arrested in February and charged with violating the 1923 Burma State Secrets Act. The law was enacted when Myanmar was a British colony called Burma. Authorities used the act to charge Unity staff with "trespassing in a prohibited area with prejudicial purpose," reports the Associated Press.
A government official admitted that the factory belonged to the government, but denied any chemical weapons processing was taking place there.
Despite reforms over the past few years intended to relax media laws and censorship, Myanmar's press freedom remains limited. Reporters Without Borders labelled today a "dark day" for media freedom in country, and in the organization's annual look at the rights of the press around the world ranked Myanmar 145 out of 180 countries in their 2014 index. Myanmar did rise by six points, but it still languishes far below areas currently erupting in conflict, including Afghanistan and South Sudan.
Prime Minister Thein Sein earlier this week issued a warning to the media, according to the BBC. "If media freedom threatens national security instead of helping the nation, we warn that we will take action under existing laws," Thein said.