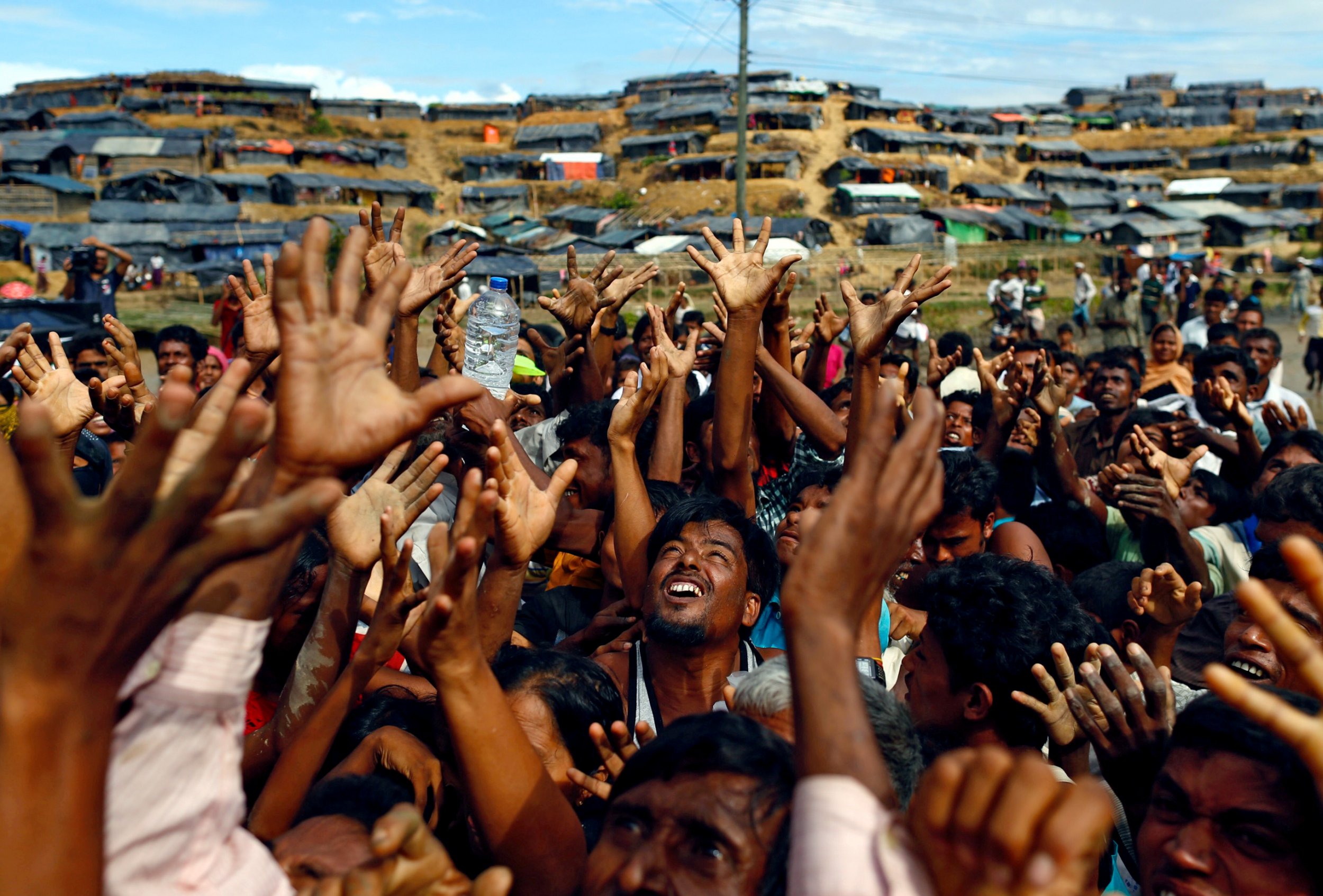 A group of Myanmar hardline monks have pledged to stay on Facebook despite being banned for posting hate messages aimed at Rohingya Muslims.
Nationalist activists from the Southeast Asian country have been using the social networking site to share angry and violent propaganda that they consider as "the truth." According to Reuters, the United Nations uncovered the abuse while investigating a possible genocide in Myanmar.
The group see Rohingya Muslims as illegal immigrants residing within the country. Around 700,000 Rohingya Muslims have now fled to Bangladesh out of fear, according to the U.N. and aid agencies.
After a string of Rohingya insurgent attacks in August last year, the Myanmar army stepped in for what Washington has labeled as "ethnic cleansing." Myanmar has outright denied the charges and claims it was fighting "Bengali terrorists."
Facebook eventually stepped in and removed the accounts, but the nationalist monks responded by creating fake profiles.
Speaking to Reuters, Patriotic Myanmar Monks' Union member Thusietta said it was a "violation of freedom of expression" to remove their content. "We will keep using Facebook with different names and accounts to tell the truth to people," Thusietta said.
Another member, who had his account suspended by Facebook in May, said he has already made new profiles. Pinnyawenta pledged he would "continue to write about the truth." Facebook had warned him several times to remove his posts.
The Myanmar Government has denied claims it helped Facebook locate and deactivate accounts. According to Radio Free Asia, Myanmar's National League for Democracy spokesman Myo Nyunt said the party had "nothing to do with it".
"We cannot answer for Facebook taking action against those who distribute or provoke racial and religious hate speech in Myanmar," Nyunt said. "We can only explain that we were not part of that decision. People reported those accounts to Facebook, and Facebook took action against them after verifying their complaints."
Facebook told Reuters it was investing more in local teams to "understand and respond to Myanmar's unique technical challenges." "There's always more we can do to get ahead of these repeat offenders, and we are committed to improving our detection tools to remove them from Facebook as quickly as possible," Facebook said.
No social media service has more reach in Myanmar than Facebook, where nationalist hard-liners have been able to gather substantial followers by fanning the flames of anti-Muslim sentiment.
One of the most prominent nationalist Buddhist monks, Ashin Wirathu, whose profile was removed from Facebook, recently admitted that other social networks such as YouTube and Twitter do not work as well.