Myanmar's Ruling Party Admits Defeat to Aung San Suu Kyi's Opposition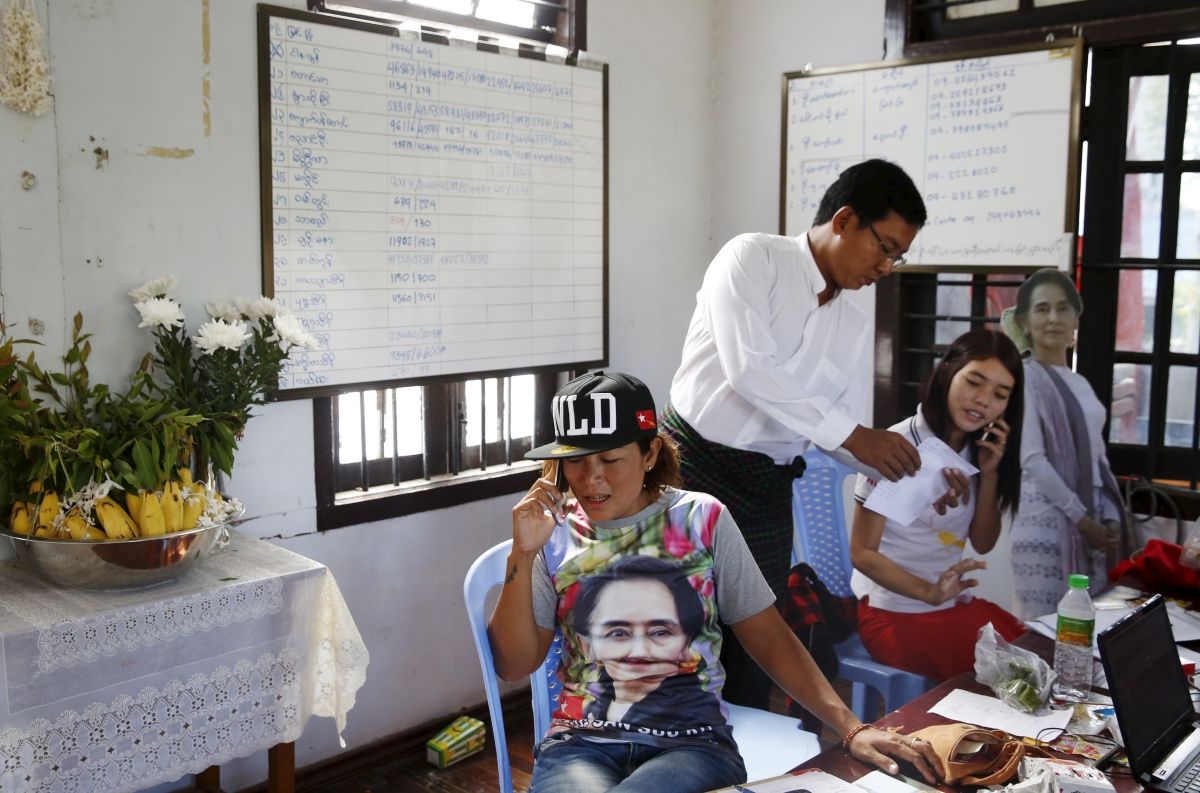 Myanmar's ruling party, the Union Solidarity and Development Party (USDP), has conceded defeat to the opposition National League for Democracy (NLD), led by the Nobel Peace Prize laureate Aung San Suu Kyi, in the country's first free nationwide election in 25 years.
The USDP's acting chairman, Htay Oo, admitted to Reuters, "We lost," and said he would accept the results of the election—the first fair and free vote since the end of dictatorship in the country. Vote counting is still ongoing, and officials are yet to declare any formal results. However, reports from around Myanmar indicate the NLD has won by a wide margin.
In his interview with Reuters, Oo said: "We have to find out the reason why we lost. However, we do accept the results without any reservations." He added that he was surprised by his party's defeat in Hinthada, in the south of the country, which is considered a stronghold for the party.
Shortly after the interview was published, the Myanmar Times reported that Oo was only conceding defeat in his parliamentary seat, not across the country, seemingly contradicting what he told Reuters.
Suu Kyi's NLD party is claiming to have won 70 percent of the votes counted, above the 67 percent needed to win. The threshold is so high because a quarter of all seats are reserved for unelected military officials, expected to side with the USDP.
Preliminary results will be announced at 6 p.m. local time (6:30 a.m. EST), according to Myanmar's election commission. Should the NLD claim power, it will end decades of military rule in Myanmar.
Full results will probably not be known for a few days, while a president will not be chosen until February or even later, after a presidential election. Despite her huge popularity, Suu Kyi is constitutionally barred from becoming president because she has foreign children with her late British husband. Nonetheless, she has said she will lead Myanmar in a role that is "above the president."
Suu Kyi, who spent 15 years under house arrest in Myanmar for attempting to bring democracy to the country, has hinted at victory. "I think you all have the idea of the results," she said.
Though elections went relatively smoothly, hundreds of thousands of people, including Myanmar's persecuted Rohingya Muslims, say they were denied voting rights. Of the 30 million eligible voters, around 80 percent headed to the polls to cast their vote.