Myocardial Infarction: Why Eric Garner's Activist Daughter Erica Is in a Coma After Heart Attack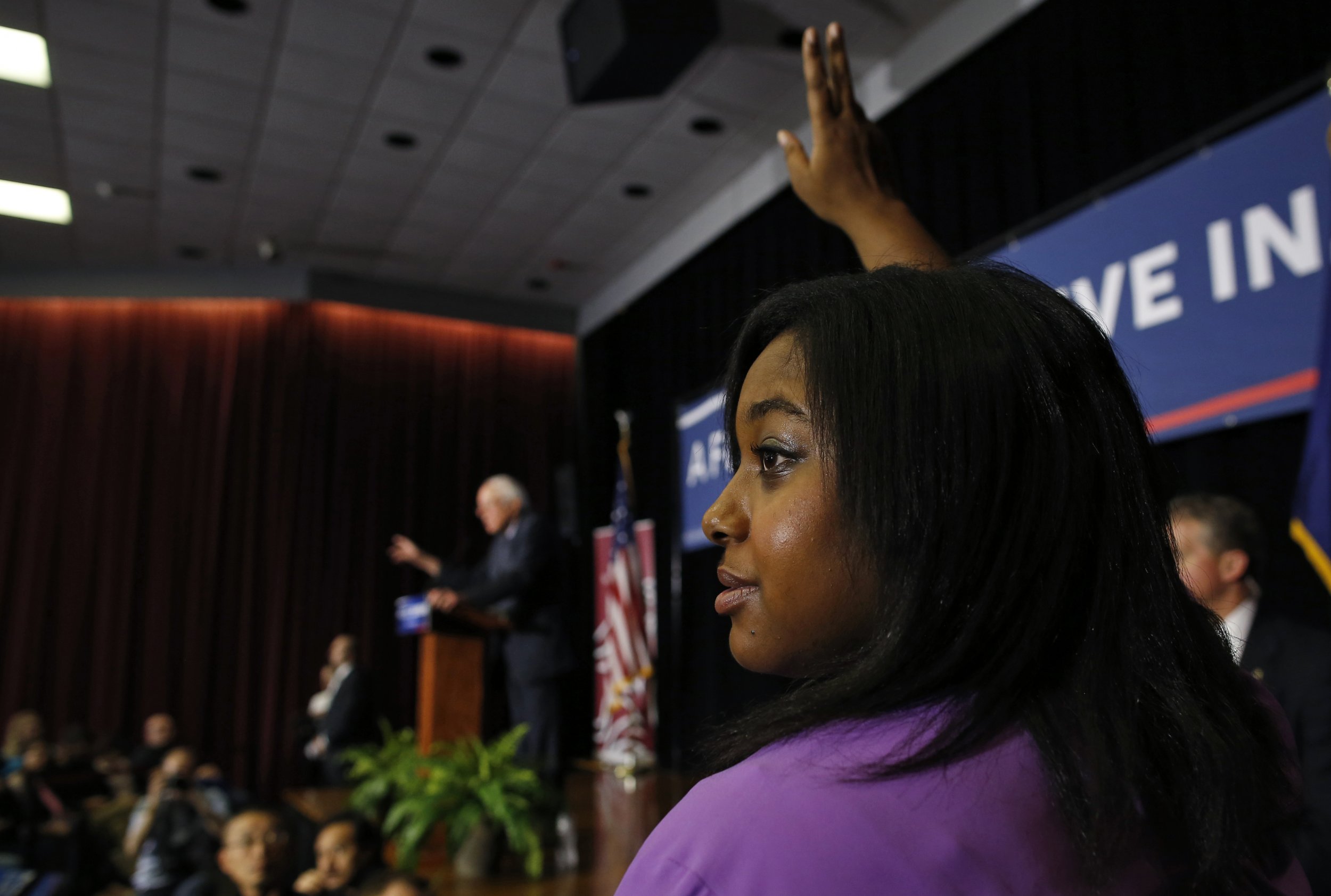 Updated | Erica Garner, the 27-year-old activist and daughter of Eric Garner, the man who died after a New York Police Department officer put him in a chokehold in 2014, has been hospitalized following a heart attack, according to multiple news reports. Her mother, Esaw Snipes, told The New York Times that Garner is currently in a medically induced coma. On December 28, news outlets reported that Garner had been declared brain dead with no chance of recovery.
"She's not gone; she's brain dead," Snipes told the Los Angeles Times. "Physically she is still with us." Garner is at Woodhull Hospital in Brooklyn, the Los Angeles Times reported, where family members were being called to give her their final goodbyes.
In a separate, earlier interview to the New York Daily News, Snipes said that Garner was on life support and in critical condition as of Christmas Eve. She also said that Garner's cardiac arrest was brought on by an asthma attack she suffered late December 23, at which point she was hospitalized. A post from her verified Twitter account appeared stating that she was in a coma on Christmas Eve.
Asthma has both genetic and environmental risk factors, according to a 2011 study in the Indian Journal of Medical Research, meaning that while the condition's causes are complex, it can be inherited. Eric Garner, the black man whose plea "I can't breathe" to the white NYPD officer who choked him set off waves of protests against racially motivated police violence across the country, suffered from acute asthma, according to a prior report by the Times.
New York City has prohibited the use of chokeholds by its police officers since 1993. An autopsy of Eric Garner concluded that his death was a homicide, caused by both the hold and chest compression. A grand jury in Staten Island, New York, did not indict officer Daniel Pantaleo, 29, the officer responsible for the chokehold, in Garner's death.
Erica Garner is his oldest daughter. She gave birth to her second child in August 2017, naming him Eric after his father. It was during that pregnancy that doctors informed her she had an enlarged heart, a condition she was previously unaware of, Snipes told the Daily News. The pregnancy put a strain on Garner's heart, and she'd already suffered a first heart attack not long after giving birth, according to the Daily News.
"Right now, the family is just praying and asking for everyone to keep her in their prayers," Snipes told the Times.
Erica Garner's sister, Emerald Snipes, shared in a Facebook post that Garner's condition didn't appear to be improving when she left the hospital following a visit on Christmas Eve.
In the years since her father's death, Garner has been a prominent figure in the Black Lives Matter movement. She was an outspoken supporter of former presidential candidate Bernie Sanders during the 2016 election. Sanders expressed his condolences on Twitter after Garner was first hospitalized.
"Even with my own heartbreak, when I demand justice, it's never just for Eric Garner," Erica Garner wrote in a Washington Post editorial in January 2016. "It's for my daughter; it's for the next generation of African Americans. When I think about this presidential election, I'm not just thinking about the next four years—I'm thinking about the next 40."
This article has been updated to include the most recent information about Garner's condition.
SaveSave
SaveSave